Costco Cracks Down on Membership Sharing? 4 Ways To Bypass It and Still Get a Bargain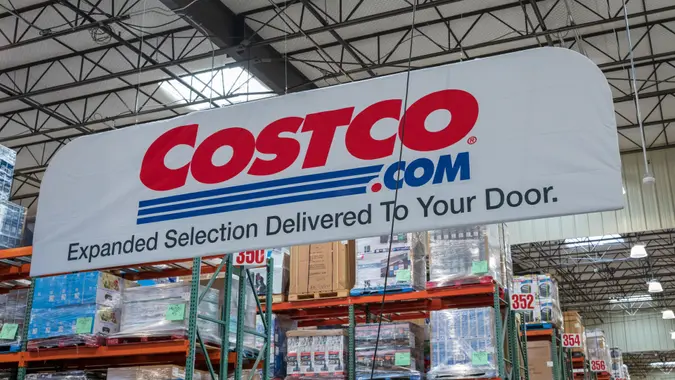 artran / Getty Images
Costco is following in Netflix's footsteps and taking steps to limit membership sharing.
"Costco is cracking down on membership sharing," wrote one user in a Costco subreddit, reported Parade. The post included a photo of Costco's general policies, stating that only Costco members can purchase items. According to Parade, the company began posting signs at checkouts stating:
Members must show their card before entering the warehouse and at checkout
Membership cards are not transferable
Only paid members can shop
The retailer said that as they installed more self-checkout lanes, the company noticed non-member shoppers using cards that didn't belong to them, The Dallas Morning News reported. Employees at Costco clubs in Rockwall and Dallas were also asking shoppers for their photo IDs.
"We don't feel it's right that nonmembers receive the same benefits and pricing as our members," Costco said in an emailed statement. "As we already ask for the membership card at checkout, we are now asking to see their membership card with their photo at our self-service checkout registers."
However, according to Parade, there are ways to stay within the rules and save or split membership fees. 
Costco allows for one free household card for anyone 16 and over if they live within the same household. This means anyone living under the same roof can shop on the same membership regardless of the photo on the card. According to Costco's policies, members may need to show proof they live at that address.
Make Your Money Work for You
Nonmembers can also shop using Costco Shop Cards, said Parade. These are gift cards, but a member must purchase the card. When you get to the checkout, you can only pay for your items using the balance on the Costco Shop card.
If you're still determined to shop at Costco without a membership, anyone can use the Costco pharmacy and nonmembers can make a purchase on Costco's website. Although, Parade pointed out, there is a 5% surcharge with that option.
More From GOBankingRates