Costco vs. Amazon: One Costs 56% More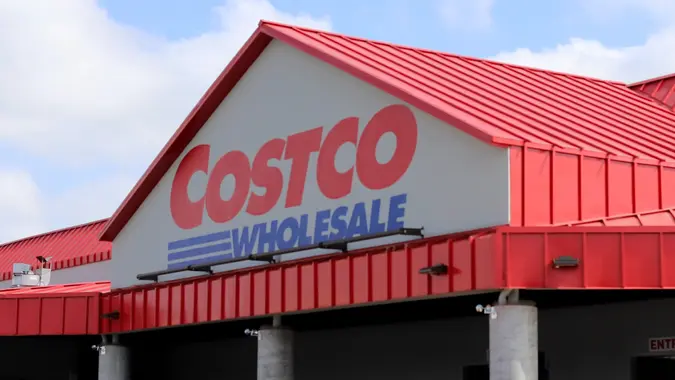 Laser1987 / iStock.com
In the colossal retail battle between Costco and Amazon, consumers often find themselves questioning which giant offers better savings.
A study by LendEDU aimed to settle this debate by comparing the prices of 38 identical, commonly purchased items from both retailers. The results were staggering, revealing that, on average, products on Amazon are 56.48% more expensive than the same goods found at Costco. If a consumer were to purchase all 38 analyzed items on LendEDU's list, the total price from buying on Amazon would be 12.1% more expensive than purchasing the same items at Costco. The differential is primarily explained by lower-priced items such as vitamins, deodorant, and bottled water being vastly cheaper at Costco. In contrast, pricier items generally showed a relatively lower cost differential.
The Great Price Divide
The widest price discrepancy favoring Costco emerged in the food and beverage category, where Amazon's products were, on average, 120.15% more expensive compared to Costco's. Even in technology products, where the price difference was the narrowest, Amazon still lagged behind, being more expensive by 2.23% on average.
Home Appliances and Miscellaneous Products
When it comes to home appliances, Amazon proved to be more expensive by 30.06% in total price difference. In miscellaneous products, Amazon was more expensive by a total price difference of 81.38%, with an average price difference of 75.72%.
Expert Insights
Mike Brown, the LendEDU author analyzing the study, meticulously compared the prices, highlighting the significant savings consumers can enjoy at Costco. He noted, "The ability to save the consumer money has driven the astronomical success for both Costco and Amazon," emphasizing the importance of price in consumer choice. Even if you consider Costco cheaper, it's clear that the average American consumer also believes Amazon offers a value proposal.
Make Your Money Work for You
Consumer Preference: Convenience Over Price?
Despite the notable price difference, many consumers still prefer Amazon. One of the primary reasons is convenience. Amazon offers a vast array of products online, allowing consumers to shop from the comfort of their homes and receive quick deliveries. According to a report by NPR, the convenience of online shopping and the extensive variety of products are significant factors in consumer preference for Amazon.
Market Dynamics: A Reflection of Consumer Behavior
The contrasting pricing strategies of Amazon and Costco mirror broader market dynamics and consumer behavior trends in the retail industry. Costco's model is membership-based, focusing on offering lower prices on products in bulk quantities, attracting consumers looking for savings and willing to buy in larger volumes. Amazon's model, on the other hand, capitalizes on consumer demand for convenience and variety, often at a premium.
Future Trends: The Evolving Retail Landscape
The retail landscape is continually evolving, with e-commerce gaining more ground. The price difference may narrow in the future as online retailers like Amazon explore more cost-effective logistics and supply chain solutions, and as brick-and-mortar stores like Costco enhance their online presence. According to eMarketer, global e-commerce sales are expected to reach $4.9 trillion by 2021, indicating a growing trend toward online shopping and a potential shift in pricing strategies to stay competitive.
Price vs. Convenience: Which Matters More to You?
The significant price differences between Costco and Amazon highlight the diverse needs and preferences of consumers. While price is a crucial factor, the value placed on convenience, variety, and accessibility plays a significant role in shaping consumer choices in the modern retail environment. The evolving retail landscape and changing consumer behaviors will continue to influence the pricing strategies and success of retail giants in the coming years.
Make Your Money Work for You
Editor's note: This article was produced via automated technology and then fine-tuned and verified for accuracy by a member of GOBankingRates' editorial team.
More From GOBankingRates