Costco's Best Deals? Superfans Reveal 9 Standout Buys This Summer and Beyond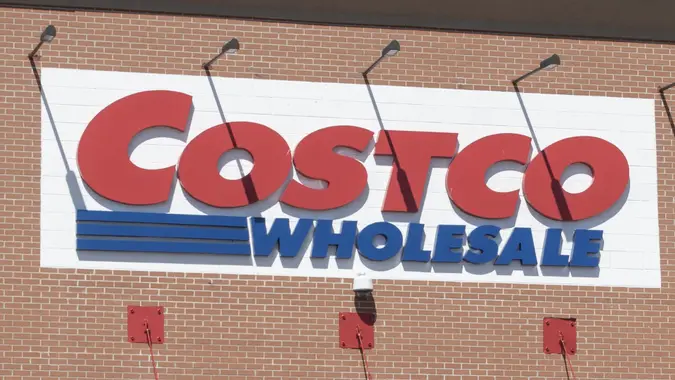 jetcityimage / iStock.com
The temperature is heating up and so are the deals at Costco. This month you not only will get some amazing deals on Kirkland Brand products sold at Costco, but discounts and savings storewide. Your favorite big box retailer is pulling out all the stops this summer on food, personal care products and more.
Don't believe it? Then listen to the retailer's superfans' advice as they share the best deals and standout buys you can get this summer and beyond at Costco, including a consistent Costco classic buy that's available only in stores and is always $4.99.
Kirkland Signature Maple Syrup
"One of the best deals Costco has is the Kirkland Signature Maple Syrup," said Costco superfan Josh Weiss, the founder and CEO of Reggie. "This is one of those products that tends to be pricier, but Costco's is a good deal. It's organic and 100% pure Grade A."
"It's also priced well, at less than $15 for 33.8 fluid ounces," Weiss said. "That boils down to around $0.44 per ounce, almost half the price of a comparable syrup from Walmart."
Dove Deodorant
"Costco currently has a 4-pack of Dove Deodorant for $12.99," said Samantha Landau, Costco superfan and consumer expert at TopCashback.com. "Target is selling the same deodorant in a 2-pack for $12.79. When shopping with Costco, you get double the amount of product for only 20 cents more."
Make Your Money Work for You
Kirkland Signature Premium Top Sirloin Steak
"As a Costco superfan, one of the standout buys for my money is the Kirkland Signature Premium Top Sirloin Steak," said Felix Naundorf, founder of Bummelwelt.de. "It's a great deal for such high-quality, restaurant-style steak that is both Certified Angus Beef and Choice Certified."
Tide Pods
"Laundry pods are essential for a convenient laundry experience and luckily Costco has you covered with a great deal!" Landau said. "They're currently offering a 104-pack of Tide Pods for $26.59, while retailers like Amazon are selling this product for $43.90."
SkinnyPop Popcorn Variety Pack
"A must buy," said Stephanie Venn-Watson of Fatty 15. "Unlike numerous processed snacks, SkinnyPop Popcorn is a healthier choice that will not negatively impact your efforts in maintaining overall health. It contains low calories, allowing you to enjoy guilt free snacking all day long."
The variety pack costs $17.99.
Venn-Watson said that "guarantees that you have a wide selection of flavors to satisfy everyone's taste buds during your summer gatherings. With SkinnyPop Popcorn, you can treat yourself to a delightful and crunchy snack without compromising on taste or exceeding your budget."
Nexxus Shampoo and Conditioner
"Costco is typically a great option to buy well-known brands on a budget," Landau said. "This shampoo and conditioner set from Nexxus retails for over $40 on Amazon but is currently at Costco for only $19.99. By shopping at the warehouse club, you're getting half off the retail price."
Beyond Burgers
"Beyond Meat is expanding its product portfolio at Costco," said Tia Harris. "The OG plant-based burger that changed the game is available at all Costco regions nationwide in a convenient 10-pack. The Beyond Burger has 20 grams of plant-based protein per patty with 35% less saturated fat and fewer calories than an 80/20 beef burger. No cholesterol, GMOs, soy, gluten or added antibiotics and hormones."
Make Your Money Work for You
"From a classic grilled burger, to fun twists like adding guacamole, grilled peaches or even spicy gochujang (Korean chili paste), the Beyond Burger is meaty enough to satisfy vegans, flexitarians and carnivores alike," Harris added. "Additionally, the Beyond Burger is a featured item at Costco from now until July 23, offering a better burger option for summer grilling needs."
Beyond Sausage 
"Beyond Sausage will debut at Costco!" Harris said. "Sold in a 12-link pack, the new, even meatier Hot Italian Beyond Sausage, the No. 1-selling plant-based dinner sausage, will be available at select Costcos throughout Southern California, Las Vegas, Arizona, Colorado, New Mexico and Hawaii."
"The new Beyond Sausage delivers the classic flavor of traditional pork sausage with an even meatier, juicier taste and texture," Harris explained. "[Beyond Sausage is] made with simple, plant-based ingredients like peas and brown rice packed with 16 grams of protein with 40% less saturated fat than a leading brand of pork sausage and no cholesterol, GMOs, soy, gluten or added antibiotics and hormones. Perfect for grilled brats, pizzas, pastas and more summertime favorites."
Rotisserie Chicken
"I also love the rotisserie chicken that Costco offers for just $4.99. It's juicy and tender and the perfect size for a couple," Naundorf said. "For a quick dinner, these are two of my go-tos that are both tasty and affordable. Buying these items in bulk at Costco has definitely saved me money."
"Inflation may be doing its thing when it comes to groceries, but Costco still has its $4.99 rotisserie chicken," agreed Kirkland Gee, co-founder of Perfect Extraction. "This is a standout deal compared to other shopping chains' price points for a prepared chicken. It's also a great overall deal for making an affordable dinner."
More From GOBankingRates