Easy Ways You Can Score Thousands of Dollars in Free Stuff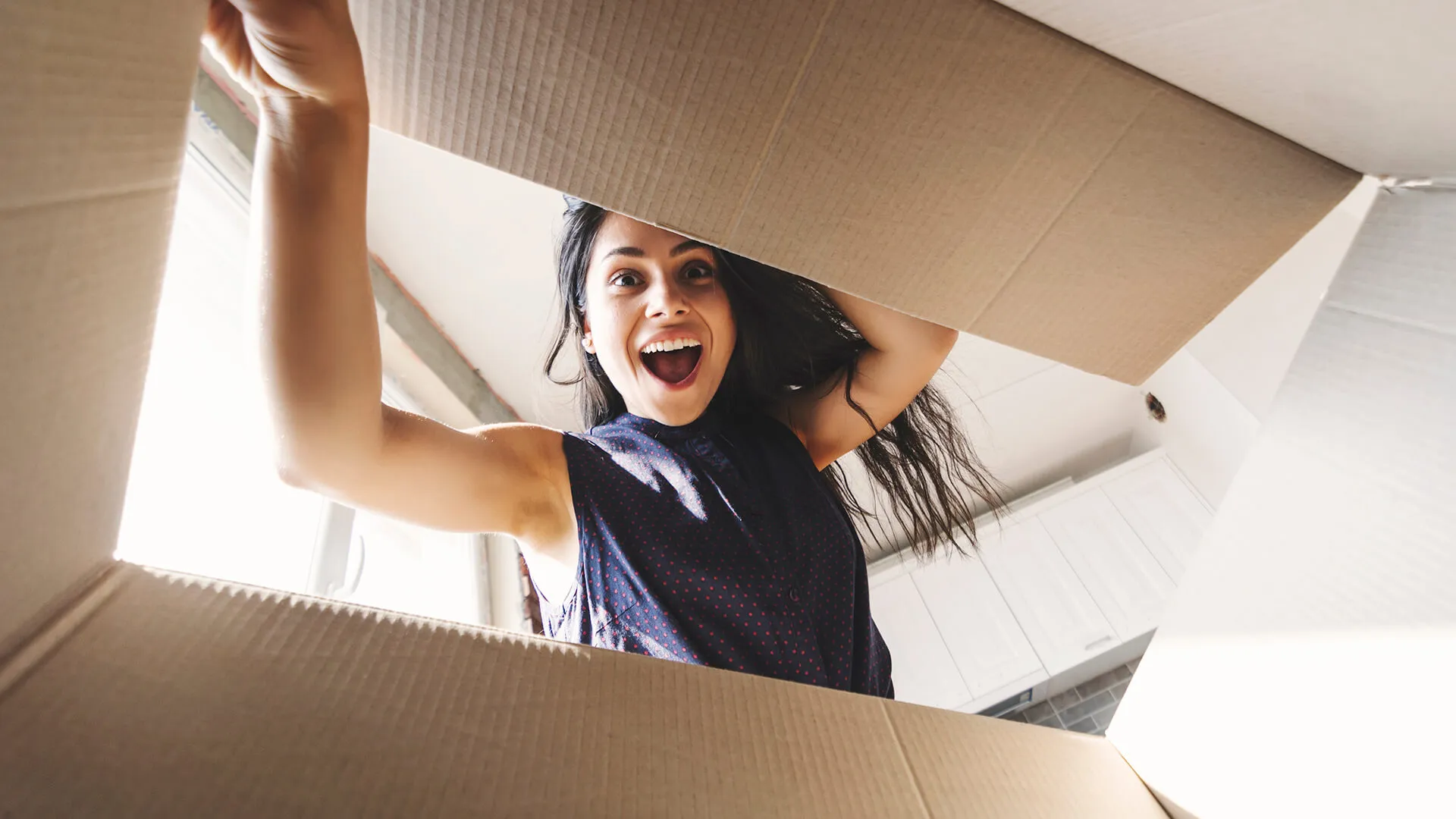 There are endless ways to score freebies, and they're all accessible through simple online searches. You can get free stuff in exchange for reviews, filling out forms, by participating in a focus group, doing product testing and more.
But how dedicated do you have to be to score thousands of dollars in free stuff? "Pretty darn dedicated," said Mara Sweet, blogger-in-chief of Bargain Babe, a website dedicated to saving money through coupons, freebies and financial tips.
There are dozens of websites cultivating leads to score free products and services — and they're totally legitimate. Websites like Bargain Babe, Freebies.org, Just Free Stuff and Totally Free Stuff, among others, offer directories of free deals updated frequently. Of course, that doesn't mean there aren't scams out there. Free trials might require a credit card to get the deal, so be extra careful with those, and only sign on with legitimate companies.
Also, steer clear of websites that contain a lot of Google ads, pop-ups, spelling or grammatical errors or if they generally look unprofessional. Basically, if it looks like a scam site, it probably is, according to Freebies.org.
Use Coupons
One of the easiest ways to score freebies is to find coupons that you can print, download or get mailed to your home that allow you to score a free product in a store. Freebie sites curate lists of these coupons and update them frequently.
Extreme couponers can also rack up high-value freebies very quickly, Sweet said.
"However, that takes a lot of time and organization, and you have to factor in the value of your time," she added. "I personally have never been able to make that kind of commitment."
Collect Free Samples
Samples can be a great source of freebies, but sample-seekers beware: The experts agreed these are often hit-or-miss, especially with smaller companies.
"This is very common among smaller companies that offer free samples online," Sweet said. "Most of them grossly underestimate the response — people seriously love freebies — and run out of inventory before they take down the sign-up form. By then, you have given them your contact info for free. You have to decide if that's a worthwhile risk to take."
Increase your odds of getting free samples by requesting early.
Make Your Money Work for You
Review Products
If you're a prolific reviewer, you have a strong social media following or you own a popular blog, you can often score free products in exchange for a review. The more powerful your audience, the more likely a company is to strike a deal and ship you some free products to review. The best part is that you can often pick and choose which products you want, as long as the company sees the value in sharing their products for free with you.
There are also companies that offer free products in exchange for reviews on major sites. Again, it helps to be kind of a big deal. Amazon has its own invite-only program called Amazon Vine that it offers to top reviewers only. But other sites, such as AMZ Review Trader, connect reviewers with brands willing to make this trade.
Participate in Survey Panels or Product Testing
You can score free products by testing them out or taking part in a survey panel. Usually, you can find these through survey companies. James Barton, owner of freebie site JustFreeStuff.com, recommended scoping these companies out through SurveyPolice.com.
"Pinecone Research and Nielsen are probably the best two out there," he said. "They pay the user in either cash or points for completing surveys, and they send products to test from time to time. People won't get rich, but it does add up over time."
Sign Up for Freebies
Another great way to get freebies is to just fill out a form or register with a company's website, Barton said. This includes creating accounts at company and product websites, signing up for newsletters, signing up for birthday rewards and following brands on social media.
Often, you can score freebies by simply filling out forms. If you can't find any information about freebies online, Barton recommended sending a message to the brand and asking.
Sweet agreed. "My family recently stayed in an airport hotel on the airline's dime after flight delays resulted in our missing a connecting flight," she said. "The hotel gave us several bottles of water and bags of trail mix — the exact same items they were selling at exorbitant prices in their gift shop — when we nicely asked if they could offer us any extra amenities. It never hurts to inquire about extras that might not be advertised."
Bonus tip: For potential free birthday meals, try FavoriteCandle.com, Barton said.
Make Your Money Work for You
Sign Up for Free Trials
Free trials are a great way to test something out, but the key is remembering to cancel. The first thing you should do is set up a calendar reminder to cancel before you get charged — to that end, make sure you know when that is. Make sure the site you're checking out a free trial from follows the rules of not having too many pop-ups, and being a reputable business. Often, you'll have to enter in your credit card information before you sign up, so you want to make sure the site you're giving it to is secure. 
Join Subscription Services
There are plenty of subscription services that will offer freebies or free samples on a regular basis, though sometimes you have to pay a small fee or pay for shipping, depending on the service. Sweet recommended looking into services like Pinchme or SampleSource to subscribe your way to free stuff.
Subscription box companies like Rocksbox, which ships you a box of handpicked jewelry based on your preferences, offers a free trial as well. Once again, just remember to set a reminder to cancel it.
Get Free Downloads
Many companies offer free downloads, especially music and video games — and some offer them regularly.
Every month, Playstation and Xbox give out two or more free games, Barton said. Google Play also frequently makes certain albums free, temporarily, and Amazon Prime sometimes makes certain movies free to download.
More From GOBankingRates
Sam DiSalvo contributed to the reporting for this article.

BEFORE YOU GO
See Today's Best
Banking Offers