Ethical Jewelry Brands to Shop for Your Valentine or Anytime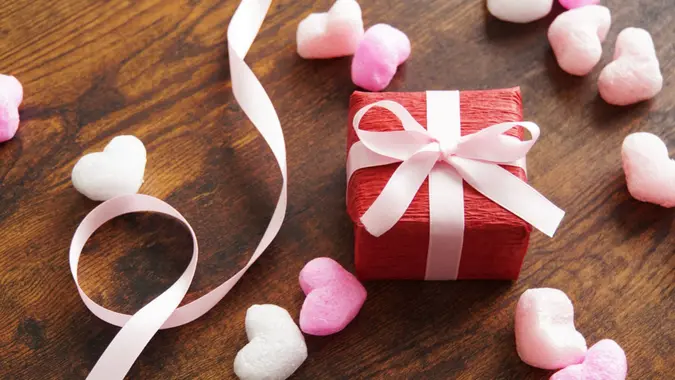 frema / Getty Images/iStockphoto
Whether you're shopping for Valentine's Day or any occasion, jewelry is always a well-received gift. There's no shortage of brands to choose from, but you want to buy from a company that sells ethically-made baubles.
If you want jewelry in the under $200 range, the best way to shop ethically is to look for handmade, small-batch pieces, instead of mass-produced items, said Mary Savoca, co-founder of Ash & Rose, a Boston-based ethical and sustainable boutique, with a robust online presence.
Related: Most Popular Gifts for Valentine's Day at Home
"When you choose to buy handmade jewelry, you're supporting artisan production and individual livelihoods of makers, as well as shifting your dollars from big, fast-fashion brands to small businesses and their employees," Savoca said.
She said Fair Trade and Handmade in the USA are the best terms to help you find ethical jewelry.
Make Your Money Work for You
Read More: Unexpected Places To Buy Valentine's Day Gifts
"Fair Trade is a term used for imported goods, and signifies that workers are making a living wage with safe working conditions — unfortunately not the norm in the jewelry industry," Savoca said. "Handmade in the USA means that you're buying jewelry from an individual maker or small group of artisans who are creating your jewelry in small batches, or even one at a time."
Savoca has made it easy to find ethical jewelry on the Ash & Rose site. There's a 'shop by impact' filter that allows you to specifically seek out items in a variety of categories, including Fair Trade, made in the USA and sustainable production.
Find Out: Top Valentine's Day Gifts To Buy on a Budget
If you're looking for diamonds, an ethical alternative is lab-grown diamonds, said Kimberly Abruzzo, a graduate gemologist from the Gemological Institute of America. "[They] share the same look and chemical composition as their earth-mined counterparts, and give you more carat weight for your cash."
Abruzzo, a gemologist at the online diamond marketplace Rare Carat, said lab diamonds are grown under conditions that mimic natural formation. She said they shouldn't be confused with diamond simulants, which are meant to fool customers.
Make Your Money Work for You
Did You Know: Shopping Mistakes You're Making and How To Stop
"All the jewelers who sell on RareCarat.com are thoroughly vetted and have conflict-free policies to ensure they don't support conflict or endanger workers," Abruzzo said.
Another option, Brilliant Earth, an online bridal and fine jewelry boutique, offers Beyond Conflict Free DiamondsTM. In addition to adhering to the Kimberley Process — an international certification scheme that works to prevent the trade of conflict diamonds — the company takes its sourcing a step further by carefully selecting diamonds with ethical and environmentally-friendly origins.
One more choice for serious sparkle, online jeweler 12Fifteen offers lab-created diamonds that contain all the glitz, but no ethical issues. Create a custom piece or shop a variety of pre-designed rings, earrings and pendants.
Learn More: 15 Times You Should Splurge, Settle or Skip When Shopping
If you're looking for stunning jewelry that benefits a great cause, ethical fashion line Shop Hope Global has a variety of earrings, necklaces, bracelets and girls' options. All products are handmade in Haiti and workers are paid a fair wage, said Angela Massey, an administrative assistant at Give Hope Global.
Make Your Money Work for You
"Our proceeds go back into our nonprofit, Give Hope Global, that supports education and health initiatives among some of the most vulnerable children in Haiti," Massey said.
Also an excellent cause, Penh Lenh offers jewelry handcrafted by female artisans in Phnom Penh, Cambodia. Choose from a variety of gorgeous earrings, bracelets and necklaces and enjoy knowing 100% of net sales are reinvested in efforts in the company's social mission to provide fair and dignified employment, skill training and educational opportunities.
Read: 11 Things You Should Never Buy New
Finally, Los Angeles-based jewelry designer Laura Elizabeth creates beautiful ethically-made, sustainable pieces your Valentine will be proud to wear. Items are free of toxins and durable enough to handle sweat, swimming and showering, without tarnishing, breaking or discoloring.
Clearly, there's no shortage of ethical jewelry brands to shop from, so this is a great way to make special pieces even more meaningful.
More From GOBankingRates
Make Your Money Work for You