12 Odd Items You Can Buy at Target
If you're shopping at Target, be sure to check out these fun buys.
Target is pretty much a one-stop shop for everything on your shopping list. From groceries to car accessories, power tools to diapers, the retail store has it all, and usually at prices you can afford.
Additionally, there are some weird Target products you never knew you needed — probably because you had no idea they existed. Next time you're shopping at Target, keep your eye peeled for these bizarre but awesome shopping deals available at Target.
Sunscreen Flask — $9.99
You can buy Target's super-stealth sunscreen flask for a mere $9.99. This cute orange flask holds 8 1/2 ounces of liquid and looks exactly like a container of sunblock.
Of course, we're not recommending that anyone break the law. However, it might interest you to know that certain states — including sunny, beach-covered California — impose a $250 ticket on individuals who violate their anti-open container laws. Just make sure you don't mix up your sunscreen flask with the container holding the actual lotion.
Don't Miss: 101 Ways to Save Money This Summer
World's Largest Gummy Bear — $34.99
Lions, tigers and giant gummy bears — oh my! This sugar bomb is over 1,000 times the size of a regular gummy bear and has a heart-stopping 12,600 calories. Weighing in at a whopping 5 pounds, this treat is perfect for sharing. Although we'd recommend this beary adorable item for a kids' Halloween party or your office's holiday gift exchange, you might want to find something else to give your diabetic friend on her next birthday.
Nostalgia Sugar-Free Cotton Candy Maker — $39.99
For about $40, this magic machine turns your favorite sugar-free hard candies into a carnival-style cotton candy treat. According to the product description on the Target website, simply put the candy in the machine and turn it on to enjoy scrumptious spun sugar. It's not totally clear how this process works. However, in this case, ignorance might really be sugar-free, chemically-altered bliss.
Baby Banana Brush — $5.39
If you're shopping at Target, don't forget to check out this infant "toothbrush" that doubles as a teether. The banana shape is supposed to be easy to hold, and the soft bristles help gently cleanse your baby's teeth and relieve gum pain. Not only is this item BPA-free, but it's also dishwasher safe and can be frozen to help cool sensitive gums.
As an added bonus, you can start to teach your small one good dental hygiene habits early on.
Piranha Floating Pool Habitat — $31.49
If you want to enjoy some fun in the sun this summer, consider purchasing a piranha for your home pool — a plastic one, that is.
This pool toy boasts some great features, including a pyramid construction that keeps it from tipping over. Additionally, it's quick to inflate, and there are four openings for easy access. All you have to do is convince your kids to jump into the plastic piranha's gaping red mouth to enjoy some floating fun.
Can't Miss: Summer Deals from Macy's, Disney and More
Snuggie Tails Blanket — $19.99
One of America's favorite "As Seen On TV" products is back and available at Target. Part blanket, part mermaid, this fanciful item offers hours of cuddly enjoyment.
Tell your favorite mer-kid to don the Snuggle Tail for a session of undersea make-believe. They're also great for reading, watching TV or playing games. Just don't expect kids to fetch their own snacks while wearing these giant tails — but what else is new?
Pokemon Union Suit — $24.99
They're called union suits, but these Pokemon outfits look a lot like onesies in our opinion. And, believe it or not, 20 people have taken precious time out of their days to give this thing an almost 5-star rating on the Target website. Buy one for the Pokemon player in your life or save it for this year's Halloween costume.
LED Illuminated Portable Party Bar — $143.99
You can party late into the night with this LED-illuminated portable party bar from Igloo. An engineering marvel, the bar features a built-in bottle opener, removable drink dividers and bottle caddy, and LED lights that illuminate the cooler's contents. The bar has a capacity of 158 cans, and we can think of 158 reasons that you should buy it before the next heat wave.
Camp Chef Chocolate Chip Skookie — $19.99
Let us introduce you to a little piece of heaven on earth: the cast iron cookie skillet. With this single pan and just a few ingredients, you too can feast on delicious cookies with soft centers and crisp edges.
According to the product description, you can also use the 11-inch pan to whip up personal pizzas, fajitas and other savory dishes. If you love to cook or bake, this product is a must.
Kan Jam Illuminate Glow Game Set — $59.99
Spoiler alert: Contrary to the image on the front of the box, this game doesn't involve shooting laser beams from the palms of your hands Iron Man-style. Kan Jam still looks pretty fun, though. The game comes complete with glow-in-the-dark flying discs and LED light-reactive goals in nine colors. Even Tony Stark would approve.
Bluetooth Jump Rope — $59.99
The internet of things means that we can track almost every aspect of our lives these days, from the steps we take to the hours we spend sleeping. Now we can even count the number of times we jump over a rope.
This high-tech Bluetooth jump rope also counts how many calories you've burned and gives you interval training recommendations. Plus, you can sync the rope with the Smart Gym mobile platform to monitor your progress and compete with friends.
Gold Bird Tape Dispenser — $13.99
"You know what my office is missing? A tape dispenser with the golden body of a bird," said no one ever.
But that didn't stop someone from designing a tape dispenser shaped like a pretty partridge. Head to Target if this item is missing from your work desk or home office.
Next Up: Odd Things You Can Buy at Walmart
About the Author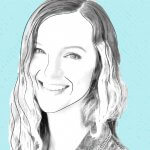 Morgan Quinn is an experienced personal finance writer and her work has appeared on WSJ.com, Huffington Post and Slate. She is also the former Managing Editor of Mint.com.