One Year After Toilet Paper Panic-Buying, Here Are the Items We Still Can't Get Enough Of

5 min Read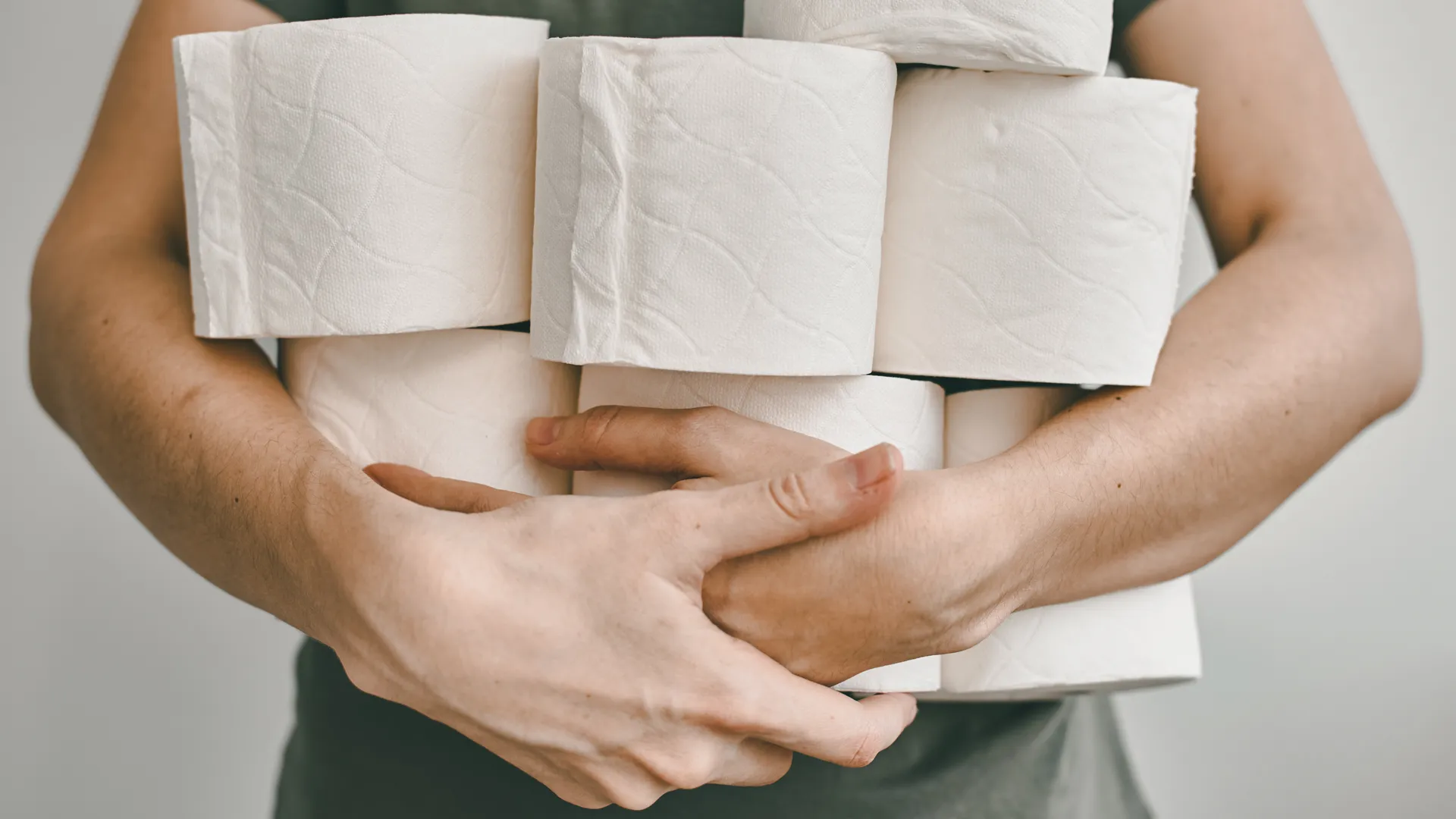 In March 2020, the "hottest" items were toilet paper, disinfecting wipes and frozen foods, with supermarkets and big box stores struggling to keep these items on their shelves.
COVID's Financial Impact After 1 Year: See All Our Coverage
Fortunately, it's now pretty easy to acquire toilet paper, but some of the buying fads from the beginning of the pandemic have continued on through today. Here are a few of the items we still can't get enough of.
Last updated: March 12, 2021
Make Your Money Work for You
Video Game Consoles
The Nintendo Switch was sold out for much of last year, and now the craze has moved onto the more recently released Playstation 5 and X Box Series X. The two consoles continue to sell out rapidly as soon as they are restocked.
Biden's First Month vs. Trump's: Here Are the Major Numbers To Know
Grape-Nuts Cereal
A late-in-the-pandemic craze we did not see coming was the popularity of Grape-Nuts cereal, which was in short supply from the end of 2020 into the beginning of 2021.
Kristin DeRock, Grape-Nuts brand manager for the cereal company Post Consumer Brands, said in a statement to The New York Times that supply-chain constraints and higher demand are to blame.
"Grape-Nuts is made using a proprietary technology and a production process that isn't easily replicated, which has made it more difficult to shift production to meet demand during this time," she said.
Find Out: 20 Ways to Pay Less at Costco
Loungewear
Although everyone is hoping for a return to normalcy — which may entail putting on real pants — for now, loungewear remains a popular category of clothing. And Kim Kardashian has cashed in on the trend — all of her drops of her Skims "Cozy Collection" have sold out within minutes, Glamour reported.
Be Prepared: Everything You Need To Know About Taxes This Year
Peloton Bikes
With gyms closed around the country, many Americans upped their at-home gyms by purchasing weights, treadmills and Peloton bikes. The bikes were back-ordered for months back in March 2020, and the company is still not able to keep up with the demand for their trendy at-home workout equipment due to ongoing shipping delays from overseas.
"The global increase in shipping traffic has added significant delays to all sorts of goods coming into US ports, including Peloton products," John Foley, co-founder and CEO of Peloton, wrote in an open letter to Peloton members earlier this year. "These unpredictable delays have resulted in painful delivery reschedules for many people as Peloton Bikes, Treads, and accessories have been held at Port for upwards of five times longer than usual."
Budgeting 101: How To Create a Budget You Can Live With
Make Your Money Work for You
Crocs
2020 was a good year for the shoe everyone loves to hate. Crocs reported record annual revenues of $1.4 billion for the year, up nearly 13% from the previous year. And the company is optimistic for more growth in 2021, with revenue expected to climb 20% to 25%.
A year into the pandemic, Crocs are still on the Amazon bestsellers list in adults' and kids' sizes, so the company's projections might end up being right.
Read More: How I'm Sticking to a Budget and Spending Less During COVID-19
Disinfecting Wipes
It's now easier to find disinfecting wipes in stock, but they remain a popular item to buy. Lysol and Clorox disinfecting wipes are both among the top five bestselling items on Amazon in the health and household category.
Face Masks
With most states still requiring residents to wear masks outside of the home, face masks continue to be an in-demand item. Packs of disposable masks, KN95 masks and cloth face masks continue to be bestselling items on Amazon.
Read: 15 Times You Should Splurge, Settle or Skip When Shopping
Household Organizers
Many Americans used their extra time stuck at home to get organized, clearing clutter and reorganizing closets and drawers. The popularity of the Netflix show "Get Organized with The Home Edit" added fuel to the fire, with people stocking up on The Home Edit's branded line of containers at The Container Store.
Home organizing containers are still in-demand, with Shopify predicting that these items will be one of the top trending items to sell online in 2021.
Learn More: 5 Affordable Ways To Make Over Every Room in Your House
Skincare Products
Although makeup sales have declined, the sale of skincare products increased in 2020. Skincare products continue to be among the top sellers on Amazon in the beauty and personal care category, with the bestselling items including Mighty Patch Original Pimple Patch Spot Treatment, Neutrogena Makeup Remover Face Cleansing Towelettes and CeraVe AM Facial Moisturizing Lotion.
Find Out: Free Self-Care Ideas Inspired by These Businesses
Make Your Money Work for You
Air Fryers
It seemed like air fryers became the kitchen appliance to buy amid the initial pandemic lockdowns as people spent more time cooking at home. Those that didn't hop on the trend initially are still buying air fryers now — the Ninja Max XL air fryer was one of the most popular products in February among Good Housekeeping readers.
More From GOBankingRates
Photo Disclaimer: Please note photos are for representational purposes only.
About the Author