Which Stores and Services Are Offering Holiday Options for Delivery?
These holiday shipping options might just save 2020.
tagsmylife / Shutterstock.com
1/5
Lutsenko_Oleksandr / iStock.com
Amazon
The king of e-commerce is offering Prime members free one-day delivery across the U.S. and same-day delivery on millions of items in 47 major metro areas -- with faster same-day delivery in certain cities, like Washington, D.C., and Phoenix.
New for the 2020 holiday season is alternative delivery options, including picking up your Amazon.com order at an Amazon 4-star or Amazon Books location. Or if you're a Prime member, you can get free same-day delivery with no minimum purchase requirement if you choose to have your order shipped to an Amazon retail store or Amazon Hub location.
Grubhub
If cooking Christmas dinner is not on your agenda -- but having it delivered is -- Grubhub drivers will be at the ready on Dec. 25. However, whether you will actually be able to get your food will depend on if the restaurant you're ordering from is open on Christmas Day. For best results, confirm restaurant hours in advance.
Other Options: 15 Best Prepared Meal Delivery Services During the Coronavirus Pandemic
3/5
andersphoto / Shutterstock.com
Macy's
In select areas, you can get same-day delivery as late as Dec. 24 -- aka Christmas Eve -- if you order in-stock merchandise by 10 a.m. local time on the day you want it delivered.
You can also get Macy's gift cards delivered via email by Christmas Day if you order by 1 p.m. EST on Dec. 24.
4/5
Mykola Churpita / Shutterstock.com
Apple
In the majority of metro areas, you can get Apple's in-stock items in just two hours for a $5 delivery fee. Plus, you can order these items as late as Dec. 22 to be delivered just in time for Christmas: iPhone 12, iPhone 12 mini, iPhone SE, iPhone 11, iPhone XR, Apple Watch Series 6, Apple Watch SE, Apple Watch Series 3, Mac mini, AirPods, AirPods Pro, HomePod, Apple TV 4K, Apple TV HD and iPod Touch.
You can also send a last-minute Apple gift card via email as long as you order by Dec. 24.
5/5
Tada Images / Shutterstock.com
Target
If you need last-minute gifts, you can get same-day delivery on thousands of items, including bedding, toys and beauty items at Target via Shipt.
While Target hasn't announced special holiday delivery options for December yet, last year same-day delivery through Shipt was available on Dec. 24 -- with delivery times typically available to be scheduled up to one hour before store closing.
To get started, the bullseye retailer is offering a free four-week trial of Shipt, which you can opt out of after your holiday shopping is done. Or if you love the service, you can sign up for unlimited same-day shipping on orders of $35 or more for just $99 annually.
More From GOBankingRates
About the Author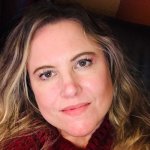 Cynthia Measom is a personal finance writer and editor with over 12 years of collective experience. Her articles have been featured in MSN, Aol, Yahoo Finance, INSIDER, Houston Chronicle, The Seattle Times and The Network Journal. She attended the University of Texas at Austin and earned a Bachelor of Arts degree in English.