The Single Best Thing To Buy at Costco This October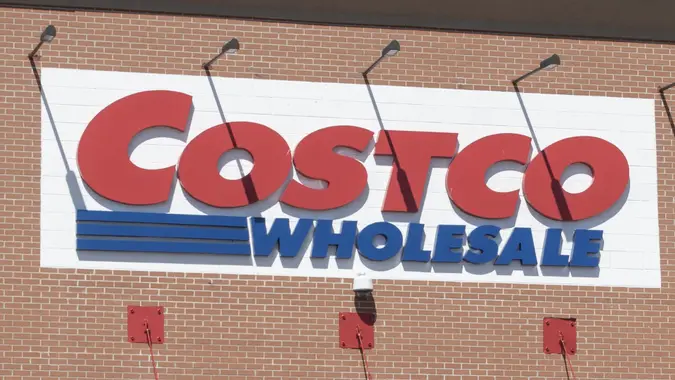 jetcityimage / iStock.com
This month, Costco members may wonder whether they should add gold to their shopping lists.
Gold bars specifically, that is. Two types of gold bars are currently for sale at Costco. These include the 1-ounce gold PAMP Suisse Lady Fortuna Veriscan bar and a 1-ounce bar from Rand Refinery. With a limit of two bars per member, both bars are selling fast and are often sold out within hours. 
Should you hop on the gold bar bandwagon or focus on making a more strategic purchase in another Costco department? Let's look closely at the single best thing to buy at Costco this October.
Skip It for Now: Gold Bars
Despite the hype surrounding the gold bars for sale at Costco, gold didn't take home the win in our ranking of the best thing to buy at Costco this October. 
Collin Plume, founder and CEO of Noble Gold Investments, told GOBankingRates it's not really a good idea to buy gold from a retail store. Plume cited the buyback as one of the problems with buying gold at a retailer like Costco.
"They will only buy it back at the price they sold it to you," Plume said. "Gold goes up in value. If you keep it for two, five or 10 years, that will be worth more. If you bought it from Costco, even if they are willing to buy it back, they will buy it back at the price they sold it to you." 
Make Your Money Work for You
Runner-up: Chocolates
Instead of hunting down gold bars, Plume recommends opting to purchase items that make for good holiday gifts. One such gift? Chocolates — some of which even come dressed up in gold foil.
Through Oct. 22, Costco is running two sales on chocolate for its members. The 48-count Ferrero Rocher milk chocolate hazelnut candy is on sale for $14.19, offering $3.80 in manufacturer's savings. 
Another sale item is the four-pack assortment of Godiva Masterpieces of legendary milk chocolate. According to Costco.com, members receive $14 in manufacturer's savings on this purchase. Originally priced at $64.99, Costco members pay $50.99 through Oct. 22.
Runner-up: Berkshire Collection Faux Fur Throw
Blankets are another recommendation Plume suggests Costco members purchase in October. Between the chocolates and the blankets, Costco makes it easier than ever for members to wrap up their holiday shopping early this year.
The Berkshire Collection faux fur throw is on sale at Costco.com for $17.99 now through Oct. 22. Members receive $4 off the original price with manufacturer's savings.
Winner: Vicks Severe DayQuil and NyQuil Cough, Cold & Flu Relief Medicine
Choosing the No. 1 item to buy this month was a bit tricky. The changing seasons would have put an allergy medication at the top of this list, but the Costco website didn't yield much by way of sales on allergy medications. 
What we did find was an excellent deal on a three-pack of Vicks severe DayQuil and NyQuil cough, cold and flu relief medicine.
Now through Oct. 22, Costco members can receive $5 manufacturer's savings off their purchases. Originally priced at $25.99, members pay $20.99 — which comes out to just under $7 per bottle. Households preparing for cold and flu season are well advised to stock up on this affordable trio while they're available. (Note: There is a purchase limit of five per member.)
Make Your Money Work for You
More From GOBankingRates