Walmart Adds Late Night Delivery Services — Is It Worth the Extra $10?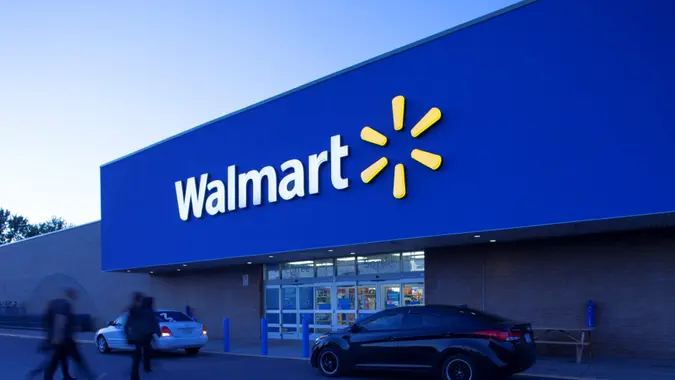 YvanDube / Getty Images
Need to do some last-minute shopping? Walmart launched its new express late-night delivery feature through 10 p.m. The retail giant's Live Shopper feature enables real-time texting with a personal shopper, allowing customers to make substitutions or add items to orders placed by 9:30 p.m.
"Life doesn't always happen on schedule, and Walmart understands that implicitly," wrote Tom Ward, EVP and chief e-commerce officer at Walmart. "That's why we're thrilled to offer Online Pickup and Delivery at over 4,000 stores nationwide and introduce our latest addition: late-night delivery."
Walmart says more than 200,000 items are available for delivery in as little as 30 minutes and up to 90 minutes. Winsight Grocery Business noted that while there's no markup on items delivered via the service, Walmart does charge a $10 express delivery fee on top of existing delivery charges, typically between $7.95 and $9.95. Shoppers who pay $98 per year or $12.95 per month for a Walmart+ subscription only have to pay for the express fee, reported Chain Store Age.
When placing your order, you can choose on-demand or express delivery via the Walmart app or website. From there, you can choose your preferred time slot. Walmart+ members also have the option to add InHome to their membership. This allows customers to have items delivered straight to their fridge rather than left out on the front step. Walmart+ members can also return items without having to leave their homes.
Last month, Walmart said that its e-commerce sales jumped 24% during the second quarter because of growth in pickup and delivery, Winsight Grocery Business reported. Weekly active digital users grew more than 20% during the period.
Make Your Money Work for You
More From GOBankingRates