The Best and Absolute Worst Home Goods to Buy at Ikea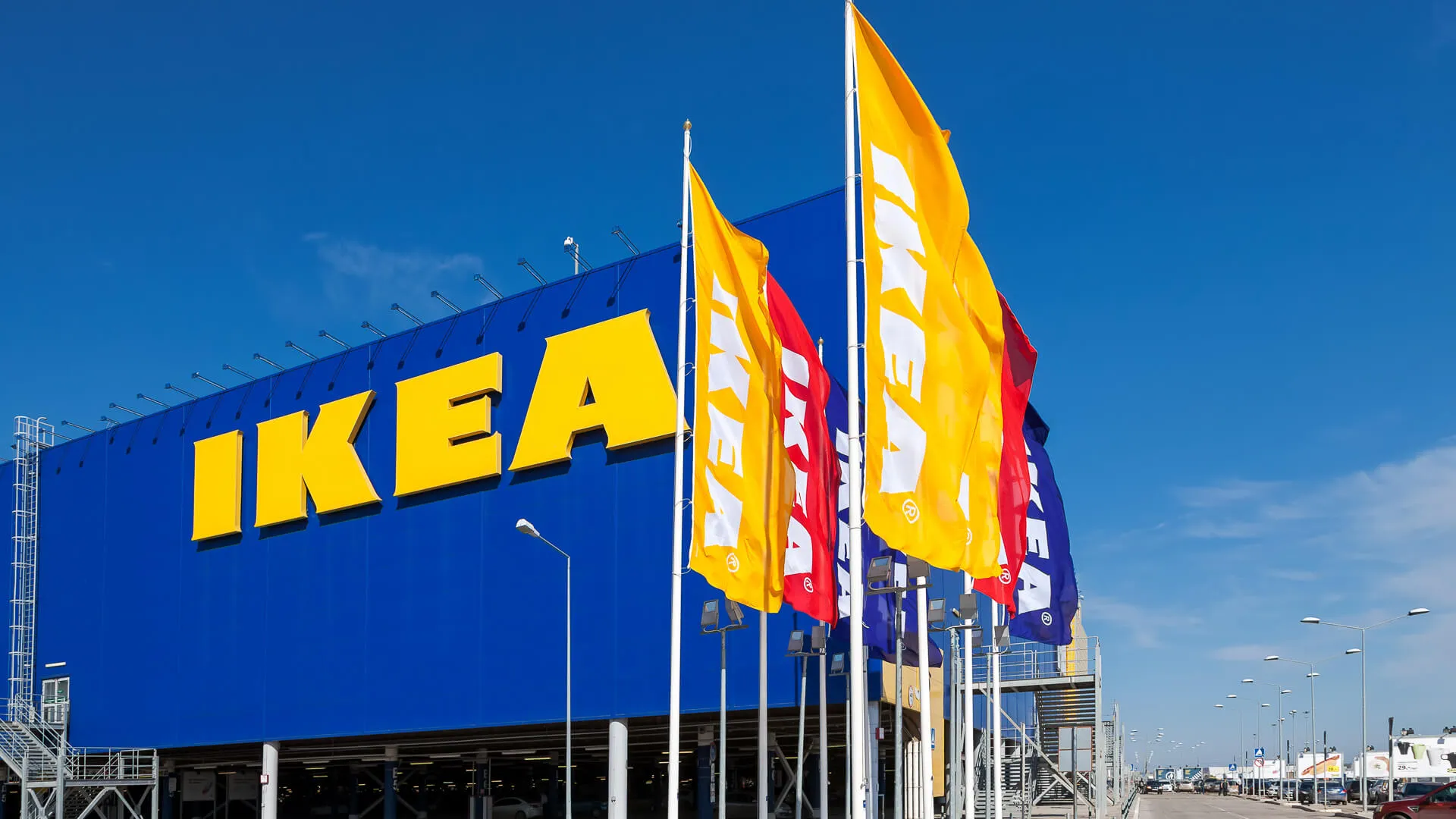 1. Best: Mulig Clothes Rack
Price: $12.99
Sometimes, bedrooms don't always come with enough closet space. This very sleek, off-white clothing rack will hold your wardrobe and look chic wherever you put it in your home.
2. Worst: Lack Side Tables
Price: $12.99
Who could resist picking up a cute parson-style side table for under $8 at an IKEA store? The price should tell you not to expect a solid wood piece of keepsake furniture. This piece of furniture is made from particleboard and fiberboard with cardboard honeycombs inside for support. The result may not last a lifetime, but it's definitely solid — the House Beautiful website points out that one sheet can hold a 220-pound man.
Make Your Money Work for You
3. Best: Stockholm Rug
Price: $229.99+
Add interest to your home with this hand-woven Stockholm rug made from 100 percent wool. The bold black-and-white striped rug comes in two different sizes. "You won't be able to find a rug this large at a price this low at most other stores, including other stores like Rugs USA. The design is bold but still neutral enough to use with any color palette you already have," says Marino, who also stressed that the right size is crucial to making the piece work with the decor.
4. Worst: Minnesund Mattress
Price: $75.00
If you feel like you can get a good night's sleep just about anywhere, you might be tempted to opt for the inexpensive Minnesund foam mattress, which offers firm comfort and support on "resilient foam." Don't do it, advises Marino. "These mattresses are very thin compared to others, which means they're not as durable nor comfortable as a more expensive alternative. The quality of your sleep is one area you should invest in."
5. Best: Kallax Shelf Unit
Price: $44.99+
Organize your life with a Kallax shelf unit. It's a favorite of Ana Zuravliova, interior designer at Blinds Direct, who points out that the unit comes with limitless possibilities beyond adding the drawers or inserts sold through IKEA. "I purchased furniture legs and attached them for a retro feel. Metallic legs give a modern, minimalist option, and angled wood or hairpin legs have a mid-century style. The Kallax shelf can be placed either horizontally or vertically depending on your room arrangement. It's available in a variety of finishes, the cheapest being white, which is the most easily adaptable to decor — perhaps with paint or fabric wrapping."
6. Worst: Malm Bed Frame
Price: $249.99
Pass on the Malm bed frame, which is made from particleboard, fiberboard, paper and ABS plastic. Reviewers on Amazon complained of the frame squeaking, not being durable and breaking.
Instead, throw in an extra $40 for the Hemnes bed frame, composed mostly of sustainably-sourced solid wood.
Make Your Money Work for You
7. Best: Lennart Drawer Unit
Price: $19.99
Get something that's both easily portable and incredibly functional. This set of rolling drawers makes an excellent addition to any office and has three drawers to hold anything you'd need to make efficiency happen.
8. Worst: Billy Bookcase
Price: $49.00
One of these apparently sells every five seconds. Yes, it might be popular and cheap, but it's not well-made. This book shelf is made of particleboard and will fall apart easily. Your books deserve better. 
9. Best: Bekvam Spice Rack
Price: $6.99
Shelling out $7 for a solid beech spice rack is a steal on any day, but the Bekvam spice rack doesn't have to stay in the kitchen. At that price, grab a cartload and use them to hold cosmetics in the bathroom, display your child's favorite picture books, organize craft supplies or create another DIY project with them.
10. Worst: Hyby Ceiling Lamp
Price: $19.99
This might seem like an affordable light fixture, but its reviews aren't great. The Hyby has been known to malfunction and even shatter, making it especially dangerous. 
11. Best: Marjun Curtains
Price: $59.99
Get a good night's rest with Marjun blackout curtains. Unlike some blackout curtains, the polyester has a very tight weave, so they fall softly instead of feeling stiff. Wirecutter chose the curtains as their pick for best inexpensive darkening curtains.
12. Worst: Malm Chests and Dressers
Price: $99.99+
In November 2017, IKEA recalled its Malm chests and dressers taller than 29 inches because tip hazards resulted in an eighth child fatality. The company offered free wall anchoring kits in 2015 after the first two child fatalities and recalled Malm products for the first time in June 2016. Best bet: Just don't buy the top-heavy unit.
Make Your Money Work for You
13. Best: Satsumas Plant Stand
Price: $39.99
This cute shelf is made of bamboo and looks effortlessly hip wherever you display it. Customers have said it works great on a patio to give plants ample light, and is very sturdy. 
14. Worst: Pruta Food Containers
Price: $6.99
A set of 17 food containers with lids for $7 sounds too good to be true and, in some ways it is. Although customers buying the product on Amazon said the containers themselves held up in the dishwasher and freezer without discoloring or scarring, repeat complaints about misfitting lids and leakage make this deal one to pass up.
15. Best: Sundvik Crib
Price: $199.99
Getting a solid beech crib for under $200 is definitely a bargain. Best of all, it converts to a toddler bed. The crib is slightly larger than standard, so buy an IKEA crib mattress to avoid gaps that could be a potential safety hazard.
16. Worst: Decorative Items
Price: $1.99+
You'll have no problem finding knickknacks to use in your home when shopping at IKEA. Realtor.com's website points out that these mass-produced items are also purchased by the masses. The site suggests creating your own signature look instead with a few pieces bought at a yard sale or thrift store.
17. Best: Jokkmokk Table and Four Chairs
Price: $179.99
Keep it simple and solid with a Jokkmokk table and four chairs made from 100 percent pine. The model is the least expensive wood table IKEA sells and comes with a classic antique stain. Although pine dents and scratches more easily, you can change up the look by distressing and restaining it.
18. Worst: Glassware
Price: $0.99+
IKEA glassware is known to be very fragile and break easily. Even if each glass does cost less than a dollar, it's a deal you'll want to pass up if you don't want to have to keep replacing glasses.
Make Your Money Work for You
19. Best: Skadis Pegboard Organizer
Price: $24.99
This pegboard comes in white or wood, and keeps all your pictures, organizers and reminders in one display. You can purchase additional Skadis accessories, so you can tailor the board to your needs.
More From GOBankingRates
Sam DiSalvo contributed to the reporting for this article.