Biggest Airport Rip-Offs of All Time
Plan ahead to avoid paying these high airport prices.
LeoPatrizi / Getty Images
Whether you want to pick up a last-minute gift, grab a quick bite to eat or peruse the shops during a flight delay or layover, the airport is full of temptations to spend money.
Before you open up your wallet, it's important to realize that many of the products and services at the airport are being sold to you at huge markups, and aren't worth the price in most cases. However, some airport items are bigger rip-offs than others.
Click through to find out the air travel mistakes that are costing you hundreds.
Last updated October 1st, 2019
1/15
grinvalds / Getty Images/iStockphoto
WiFi
Most public places now offer free WiFi, but some airports will still charge you to access the internet while you're waiting to board your flight. For example, Los Angeles International Airport only lets you access free WiFi in 45-minute intervals. If you need a continual connection, you'll have to shell out $4.98 for a Boingo monthly subscription to take advantage of 24-hour access.
2/15
Sorbis / Shutterstock.com
Electronics
Before you buy a pair of headphones or a charger to replace the one that you left at home, think twice -- these items are usually significantly marked up in airports, Lindsay Sakraida former director of content marketing of DealNews told Reader's Digest.
"Our research shows that electronics are, on average, 34 percent more expensive at the airport than what they would find online," she said. "For some of the smaller items, that could mean a difference of $10 to $15. For some of the more advanced technology digital cameras, you could be overpaying anywhere from $50 to $200. And that charger? It could be up to 50 percent more at the airport." 
3/15
Matej Kastelic / Shutterstock.com
Food
Not only are airport food prices usually inconsistent with the prices just outside its walls, but there are also sometimes price inconsistencies within the airport itself among different airport restaurants. A USA Today report found a latte that cost $2.65 in Phoenix Sky Harbor International Airport's Terminal 3 was selling for $3.77 in Terminal 4.
4/15
AtanasBozhikovNasko / Getty Images/iStockphoto
Bottled Water
You can buy 24 bottles of water for $4.99 at Target, but at some airports, you could pay that much for a single bottle.
Water is marked up so much because vendors know that many people will buy it no matter the cost. "Water is what our customers want. You need water, so that's our top-selling product," a Hudson News spokesperson told USA Today. 
5/15
NickNick_ko / iStock.com
Souvenirs
It might be tempting to pick up a mug or a T-shirt as a memento from your trip before getting on your flight, but just know you'll be paying a lot more than what you would have if you had planned ahead and bought a souvenir earlier in your vacation.
"There is an astronomical markup on souvenirs at the airport," Peter Yang, a seasoned business traveler, told Reader's Digest. 
6/15
Kenishirotie / Shutterstock.com
Foreign Currency Exchange
Although the convenience factor might make it tempting to exchange your money while at the airport, you're better off withdrawing from a local ATM or making the exchange at your bank before your trip. Airport exchanges often charge fees of $5 to $15 for the transaction and can give you an exchange rate that is 7 percent to 15 percent worse than the standard bank rate, according to Conde Nast Traveler. 
7/15
Sorbis / Shutterstock.com
Neck Pillows
Not only has that neck pillow you're considering probably already been touched and tried on by a bunch of strangers at the airport, but it's also likely marked up in price, too. Plan ahead and purchase one on Amazon for only $11. Bringing your own neck pillow is one of the ways to make airline coach seats feel like first class.
8/15
freestocks.org / Pexels
Medicine
If you're suffering from a headache, chances are you're willing to pay a hefty price to make it go away. Just know that if you're buying medicine at the airport, you'll be paying a huge markup: A two-pack of Tylenol sells for close to $5 at some airports, but you can get a whole bottle of 24 tablets for less than $4 at Target.
9/15
minemero / iStock.com
Rental Cars
You could be stuck paying more for an economy car if you wait to rent one when you get to the airport, frequent traveler Chantay Bridges told Reader's Digest.
"If you want to obtain the nicest car, at the best price and with the least hassle, arrange this before you arrive at your destination," she said. "If you wait until you get to the airport, you're limiting your choices, and a higher price will reflect that lack of choice." 
10/15
ShutterStockStudio / Shutterstock.com
Luggage
If you bought too many gifts and souvenirs to fit into the luggage you brought with you, you might want to pick up another piece of luggage at the airport -- but this could end up costing you much more than if you had purchased it at a local store. "What you can buy in the airport is attractive, no doubt, but you'll definitely pay a premium," Bridges told Reader's Digest.
11/15
Morgan Harper Nichols / Unsplash.com
Books
When you buy a book at the airport, you're likely going to have to pay the book's cover price. If you plan ahead and bring a book with you, you can save big: Amazon usually discounts book cover prices, even for new releases. For example, you can buy "Fear: Trump in the White House" by Bob Woodward for $12 -- a 40 percent discount off its $30 cover price. Or, you can spend nothing if you borrow a book from your local library.
12/15
I Wei Huang / Shutterstock.com
Chocolate
That giant Toblerone bar at the duty-free store might be calling your name, but you'll be paying a large markup to satisfy your sweet tooth. A 400-gram Toblerone Gold bar sells for $12 at Duty Free Americas, and a slightly smaller 360-gram Toblerone bar sells for about half that price at Target.
13/15
Firat Cetin / Shutterstock.com
Some Alcohol
It's true that you won't have to pay taxes when you buy alcohol at a duty-free shop, but sometimes that discount doesn't make up for the price difference. A 1.75-liter bottle of Jack Daniel's Old No. 7 Tennessee Whiskey sells for $45 at Duty Free Americas, but that same bottle sells for just $32.99 at Walmart.
However, some alcohol actually is cheaper at the airport. For example, a 1-liter bottle of Grey Goose costs $49.99 at BevMo!, even with the ClubBev! discount, but you can get the same bottle at Duty-Free Americas for only $42.50 -- with no tax.
If you're planning on purchasing liquor at the airport, do some research on the brand you want to buy to see if you're really getting a deal.
14/15
TY Lim / Shutterstock.com
Perfume
You'll save on tax by purchasing designer fragrances at a duty-free shop, but you could possibly save even more if you buy perfume at a discount retailer such as Nordstrom Rack. A 100-milliliter bottle of Marc Jacobs Daisy perfume costs $93 at Duty Free Americas, but it's only $59.97 on NordstromRack.com.
15/15
Mike Focus / Shutterstock.com
Parking
Parking can be one of the biggest airport expenses. Parking for a day at a short-term lot at Newark Liberty International Airport will set you back $39, but if you park just outside the airport, you'll pay a fraction of that. For example, E-Z Way Parking at Newark starts at just $8.50 per day and includes free shuttle service to and from the airport.
More From GOBankingRates
Last updated October 1st, 2019
About the Author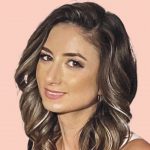 Gabrielle joined GOBankingRates in 2017 and brings with her a decade of experience in the journalism industry. Before joining the team, she was a staff writer-reporter for People Magazine and People.com. Her work has also appeared on E! Online, Us Weekly, Patch, Sweety High and Discover Los Angeles, and she has been featured on "Good Morning America" as a celebrity news expert.