10 Items To Never Buy at Airport

7 min Read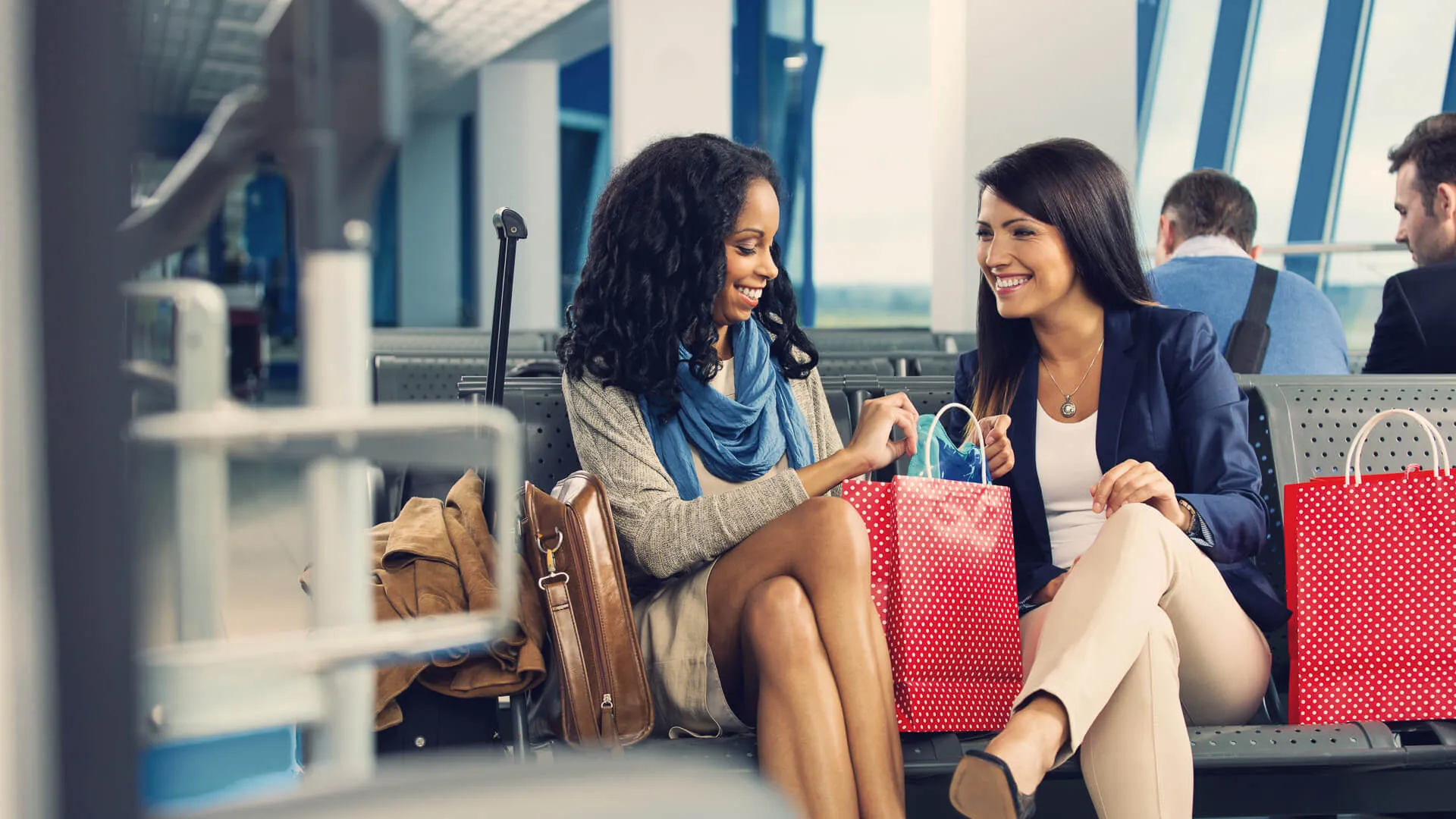 If you're planning to travel this summer, you've hopefully budgeted for the trip — airfare, car rental, hotels, dining, entertainment and all the rest. If you're not careful, however, you could wind up blowing a hole in that budget before you ever even leave the ground. 
Read: Unplug These Appliances That Hike Up Your Electricity Bill
See: 9 Bills You Should Never Put on Autopay
That's because airports are big, cavernous money pits where people spend countless dollars to stave off hunger and boredom during the endless hours they spend waiting for their planes. 
From chocolate and trinkets to massages and chili fries, if you can imagine it, they sell it at the airport — and in most cases, they sell it at a premium. Before you take your next trip, you should plan to spend a little money at the airport. It's hard not to, but to avoid starting your journey with buyer's remorse, you should avoid these infamously bad airport purchases at all costs. 
Make Your Money Work for You
Bottled Water
Out of all the ill-advised airport purchases, the experts who spoke with GOBankingRates cautioned against one more frequently and more strongly than all the rest.  
"Never buy bottled water at the airport," said travel writer Dan Bagby of HoneymoonAlways. "Not only is it overpriced, but it is not environmentally friendly. Instead, take an empty water bottle through security and fill it up after. Many airports have filling stations to make this easy."
Snacks
If you're buying bottled water, it's probably to wash down all those airport snacks — but that's a purchase that experts caution against almost as strongly as Poland Spring and Fiji. 
"Snacks are more expensive than what you'd pay at a grocery store, so I always pack a few in my purse or carry-on to keep me satisfied in the airport and during the flight," said travel and money expert Lauren Keys, founder of Trip Of A Lifestyle. "Depending on how long your flight is, one bag of peanuts might not be enough to fill you up. Just make sure you bring more solid options, like granola or protein bars, rather than easily broken snacks like chips, or anything somewhat liquid or gel-like, such as applesauce or yogurt, which will need to be TSA appropriate and count toward your 3-1-1 liquid."
Earbuds and Headphones
Audio equipment can make your flight more enjoyable, but if you buy it at the airport, it's hard to imagine that the movie or the podcast will be worth the expense — electronics are infamously overpriced. 
"Things like earbuds and headphones are great to have," said Steve Warren, the travel website Maps Over Coffee. "But if you are only flying for a few hours, you can survive with the ones they provide on the plane until you can get to a retail store. Plus you learn a lesson to always include them on your packing list." 
Make Your Money Work for You
Currency Exchange Services
Just as it is with earbuds, retailers at airport currency exchange shops are perfectly aware that they're probably your last, best hope — and that gives them all the leverage in the world in terms of pricing. "When traveling, don't exchange money at the airport," said Andrew Priobrazhenskyi, CEO of DiscountReactor. "Lack of competition among airport currency exchange stations causes excessive fees and poor exchange rates. I recommend you utilize an ATM after reaching your final location.
Luggage
Along the same lines is the purchase of luggage — those who sell it in the airport know that desperate travelers are the ones doing the buying, a reality that's reflected in the price tag.
"Whether your carry-on strap snapped at customs or you saw your fading suitcase under airport lights and realized it's time to get a new one, it's preferable to buy baggage on Amazon or from a reputable company instead of in the airport," said William Westerlund, co-founder at Almvest. "It will cost you a lot of money."
Travel Adapters
Newbies sometimes find during their first trip out of the country that they can't use anything they brought from home that requires electricity to function. That's because there are more than a dozen different kinds of non-compatible outlets in use across the world — and the airport is never the place to buy the device that makes your cords and plugs jive with your host country's outlets.
"One thing to never buy at an airport is a travel adapter," said budget travel blogger Mark George of George's Backpacking Guides. "You will pay two to three times the normal price." 
Just as it is with earbuds, the solution lies in pre-travel prep.
"Know what type of plug you need before traveling internationally," George said. 
Make Your Money Work for You
Neck Pillows
Those plush, donut-shaped tubes that keep your head from flopping over while you sleep on the plane can prevent days of neck pain when you get to where you're going — but bring one to the airport instead of buying one when you get there.
"The neck pillows you see at the airport are often very low-quality and extremely overpriced," said Caleb Pasiuk of The Pazook Travel Journal. "Businesses understand that people in pain will spend a lot of money to ease their discomfort, so they get away with overpricing neck pillows."
Pasiuk recommended a highly rated twist memory foam pillow that's currently selling for about $25 on Amazon.
Souvenirs
When you're buying gifts for the people back home, it's the thought that counts — just don't let that thought happen at the airport.
"Airport souvenirs are expensive and may break during traveling," said Priobrazhenskyi. "So, I recommend you don't buy souvenirs at the airport. Buy souvenirs at your destination, not while traveling."
This is especially true for cheap gifts with the city name on them destined for your loved ones back home.
"Not only will they know that you scrambled to get it, but they will be forced to keep it in their closet — or worse, on display — until they think it is safe to dispose of it without you noticing," said Warren.
Medicine
The airport is not the place to remember that you forgot to pack Advil or eye drops — and if you do, you can expect to pay a whole lot more for a whole lot less.
"Because airport prices are always inflated, don't buy over-the-counter medications for your trip at the airport unless it is necessary," said Priobrazhenskyi.
Like so many bad purchases on this list, you can avoid a headache both figuratively and literally with a little advanced planning — if you're traveling, you should have a checklist, and medicine should be on it. 
"Preparation is vital, so make sure you pack everything you'll need in your carry-on," Priobrazhenskyi said.
Make Your Money Work for You
Parking
Finally, the airport purchase that will put the biggest hole in your wallet is the 8'x15′ cement rectangle that you rent for your car to sit in while you're gone."I'm sure you've heard this advice before, but it bears repeating: don't park in the airport parking lot," said Ibrahim Mawri, a frequent flier and the founder of Electric Ride Lab. "In my experience, the parking lots charge exorbitant rates for long and short stays. If you must park, use an off-site parking facility. You'd find affordable and safe parking options near the terminal. Better still, take public transportation. It's usually cheaper and faster than driving."
More From GOBankingRates
Gabrielle Olya contributed to the reporting for this article.
About the Author