Highest Savings Account Rate is 40X the National Average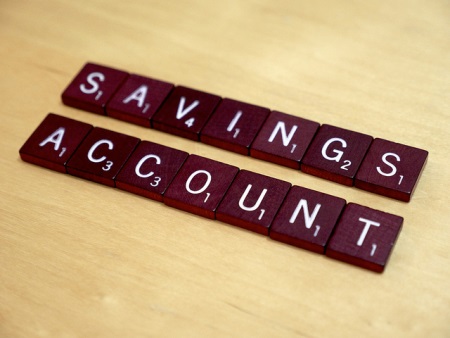 Since our April 2014 survey of savings account rates, not much has changed. The national average still stands at 0.10% APY, with credit unions faring slightly better at an average 0.14% APY versus the average savings interest rate of 0.09% APY at banks.

Savings account rates haven't budged much over the last year; the national average dropped by one basis point year-over-year. Credit unions experienced a slightly bigger decrease of 0.02%.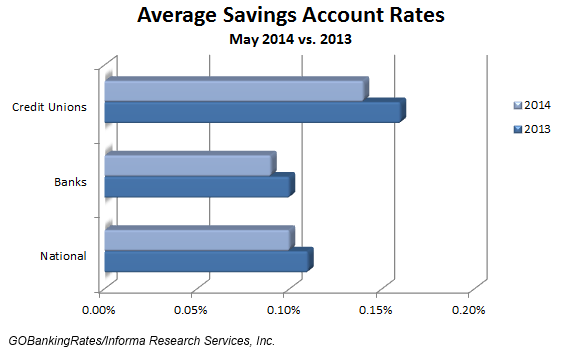 10 Best Savings Account Rates Today
Though interest rates on deposit accounts are extremely low across the board, several financial institutions are providing high-yield accounts. Below are the highest savings account interest rates available today, according to our database, including the highest rate of 4.00% APY — 40 times the national average.
View all savings account rates>>
Sources: GOBankingRates.com and Informa Research Services Inc. (www.informars.com). Although the information has been obtained from the various financial institutions, the accuracy cannot be guaranteed.
All interest rates are accurate as of May 1, 2014. Rates are subject to change at any time at the discretion of individual financial institutions. Additional terms and restrictions could apply. Please verify rates before opening an account.
Photo credit: Lending Memo