The IRS Has Released Its Top Scams of 2021 — Here's What To Watch Out For

7 min Read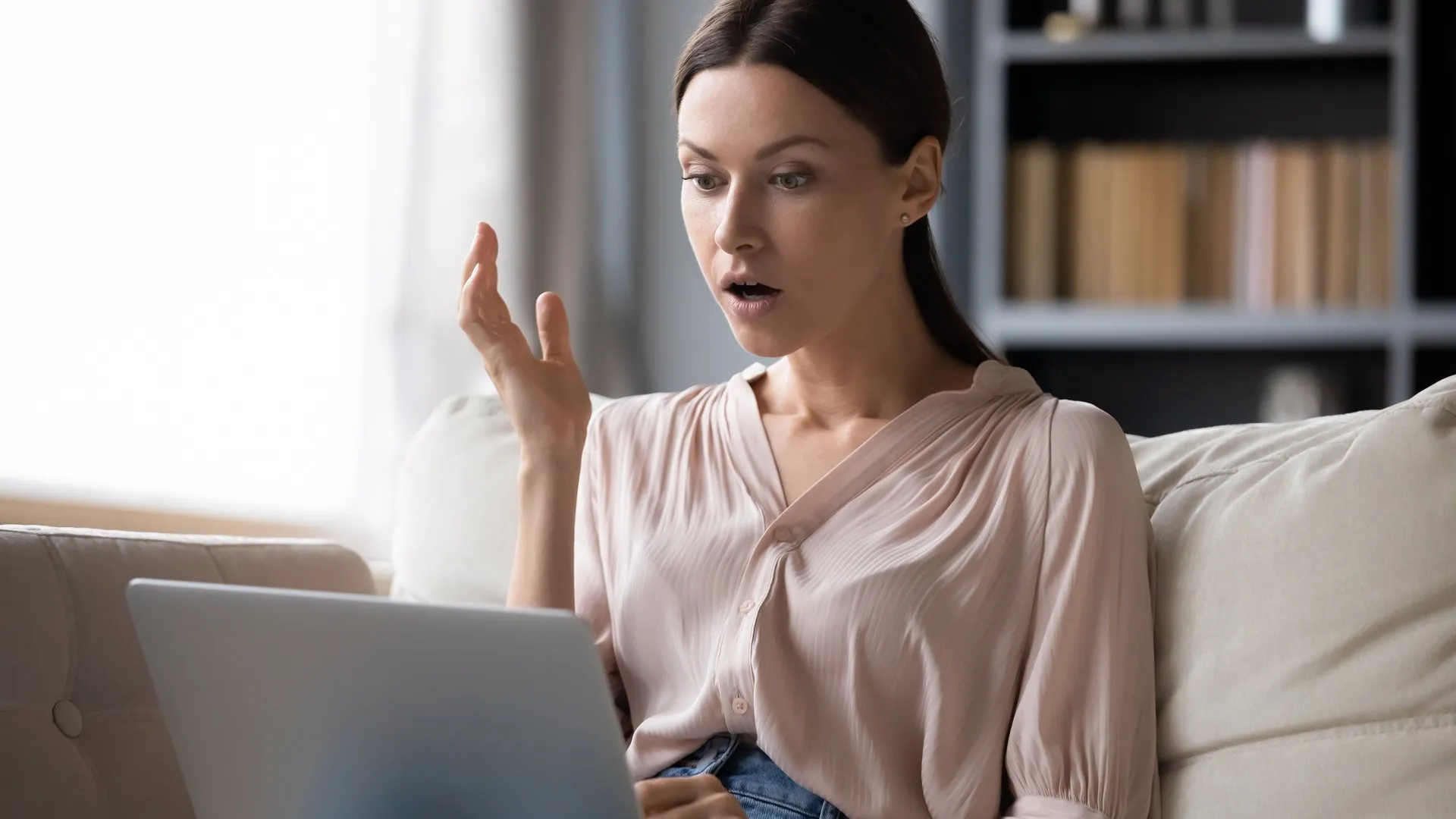 The IRS Doesn't Call for Your SSN
One very important thing to always remember is that the IRS will not initiate contact by phone, email, text or social media asking for Social Security numbers or other personal and financial information related to stimulus checks. In fact, if you ever receive a phone call asking for your social security number, hang up immediately and call an authorized IRS phone number on your own to verify it was the agency trying to contact you.
Learn: How To Spot IRS Scams

Stimulus Check Fraud
The IRS states that a continuing threat they have noticed has been from identity thieves trying to steal economic stimulus checks. Taxpayers can identify these scams through any text messages, random incoming phone calls or emails inquiring about bank account information or requesting you to click a link or verify data. These should be considered suspicious activity.
Read: Moving Scams Are Up 91% From Last Year – Here's How to Avoid One

Mailbox Theft
Frequently check your mail and report suspected mail losses to postal inspectors. The IRS sends notices about economic impact payments through the mail to your address on file, so if you see you had a check deposited but do not remember receiving any notice in the mail, it's a good idea to check.
Unemployment Fraud Leading to Inaccurate 1099-Gs
One of the more prevalent scams during the pandemic has been fraudsters filing unemployment claims in someone else's name. Unsuspecting taxpayers suddenly began receiving letters in the mail notifying them of their UI claims. Scammers took advantage by filing fraudulent claims for unemployment compensation using stolen personal information of individuals who had not filed anything, with payments going to the identity thieves.
The IRS reminds taxpayers to be on the lookout if you receive a Form 1099-G regarding unemployment compensation you did not receive. If you believe you are a victim of this scam, you can click here for more information on your state's reporting details.
Take Our Poll: Are Unemployment Benefits Causing Labor Shortage?

Tax-Related Phishing Scams
Phishing scams target your email most often and appear to come from legitimate sources to collect victims' personal information and financial data — and potentially infect your device in the process. These messages can also be sent through text messages or direct messages on social media. Phishing scams can be cleverly disguised, the IRS says. For example, an email might appear to be from an "@irs.gov" email address, but the scammer will slightly change the spelling to appear as "@irs.goy" or "@irs.gou." If reading quickly, you might not catch it and falsely assume its from an authentic source. It is crucial that you check the spelling carefully of any email you suspect to be from the IRS, and again, calling them yourself is always a wise decision.
Pay Attention: Tips To Avoid Online Shopping Scams

Phishing Scams Targeting Tax Professionals
The IRS warns tax professionals about scams involving the verifications of EFIN and CAF numbers. Tax professionals have reported receiving scam emails from the fake "IRS Tax E-Filing," which the IRS stresses should not be opened. They also advise tax professionals not transfer their EFIN or ETIN by sale, merger, loan, gift or otherwise to another entity.
New Client Phishing Scams
The "New Client" scam typically comes in the form of an email where an identity thief attaches harmful documents and propose to be a new client with "urgent" needs for tax preparation. They deceitfully claim they have attached an IRS notice and prior tax returns to the email to make the tax preparer's jobs easier, when in fact they are harmful viruses or scanning ransomware. The IRS stresses tax preparers be vigilant and not open emails from unknown senders.
Impersonator Phone Calls/Vishing
Extremely important to remember:
The IRS generally contacts people by mail first — not by phone — about unpaid taxes.
The IRS may attempt to reach individuals by telephone, but will not insist on payment using an iTunes card, gift card, prepaid debit card, money order or wire transfer.
The IRS will never request personal or financial information by email, text or social media.
The IRS states that they have seen an increase in voice-related phishing or "vishing," especially for scams related to federal tax liens. The IRS urges those who receive phone calls where the caller threatens to send law enforcement if you do not provide personal information to hang up immediately and report it to the Treasury Inspector General.
Social Media Scams
Social media scams use events like COVID-19 to trick people, the IRS warns. Thieves lurk on accounts to extract personal information and then can use it against you. This eventually leads to identity theft, as thieves will find groups or news that interests you to pose as a like-minded supporter and then send you harmful links and websites to click on, which are phishing attempts. The best way to avoid this is to make sure you set your data settings and profiles to private and not accept any messages from people you don't know.
Ransomware
Ransomware, which is malicious software or "malware," is on the rise. This is designed to block access to a computer system or data. Should you click on it, access will often be blocked to your computer or device by encrypting data or programs on IT systems to extort ransom payments in exchange for restoring access to your systems or data. It's essentially holding you hostage against yourself. The best way to avoid this is to always make sure you have updated security systems on your devices and to send incident reports when your system requests them.
Learn More: Crypto and Investment Scams Are Skyrocketing This Year

Fake Philanthropic Organizations
There was an uptick in identity thieves using the guise of posing as a fake charity in order to get victims to click on dangerous software and ransomware links.
Vulnerable Citizens Fraud
Seniors and immigrants who are not proficient in English are often targeted moreso than other demographics by scammers. Also, seniors are often scammed by individuals they might know, be it family or caretakers. Immigrants who are not well aware of the tax system are also particularly susceptible to fraud.
Fraudulent Compromise Offers
Scammers have been using the false offer of making deals with taxpayers who owe money to the IRS for debt reduction. If you receive a phone call from a person claiming they are from the IRS and are willing to reduce your debt in order for a compromise, hang up. The IRS offers a free tool to start this process, and any notifications will first be made through mail. You can access it here.
Ghost Preparers
The IRS warns of those who claim to prepare your taxes and ask for a fee up front, and then disappear. Always make sure you verify the identity of any person claiming to be preparing your taxes.
Abusive Arrangements
Fake promoters offer promises of tax deductions in the form of "deals." The IRS calls these "Syndicated Conservation Easements" whereby promoters take a provision of tax law for conservation easements and twist it through inflated appraisals of underdeveloped land and partnerships. The IRS states that these abusive arrangements are designed to game the system and generate inflated and unwarranted tax deductions, often by using inflated appraisals of undeveloped land and partnerships devoid of a legitimate business purpose.
More From GOBankingRates:
About the Author