The 10 Most Successful Bank Robberies of All Time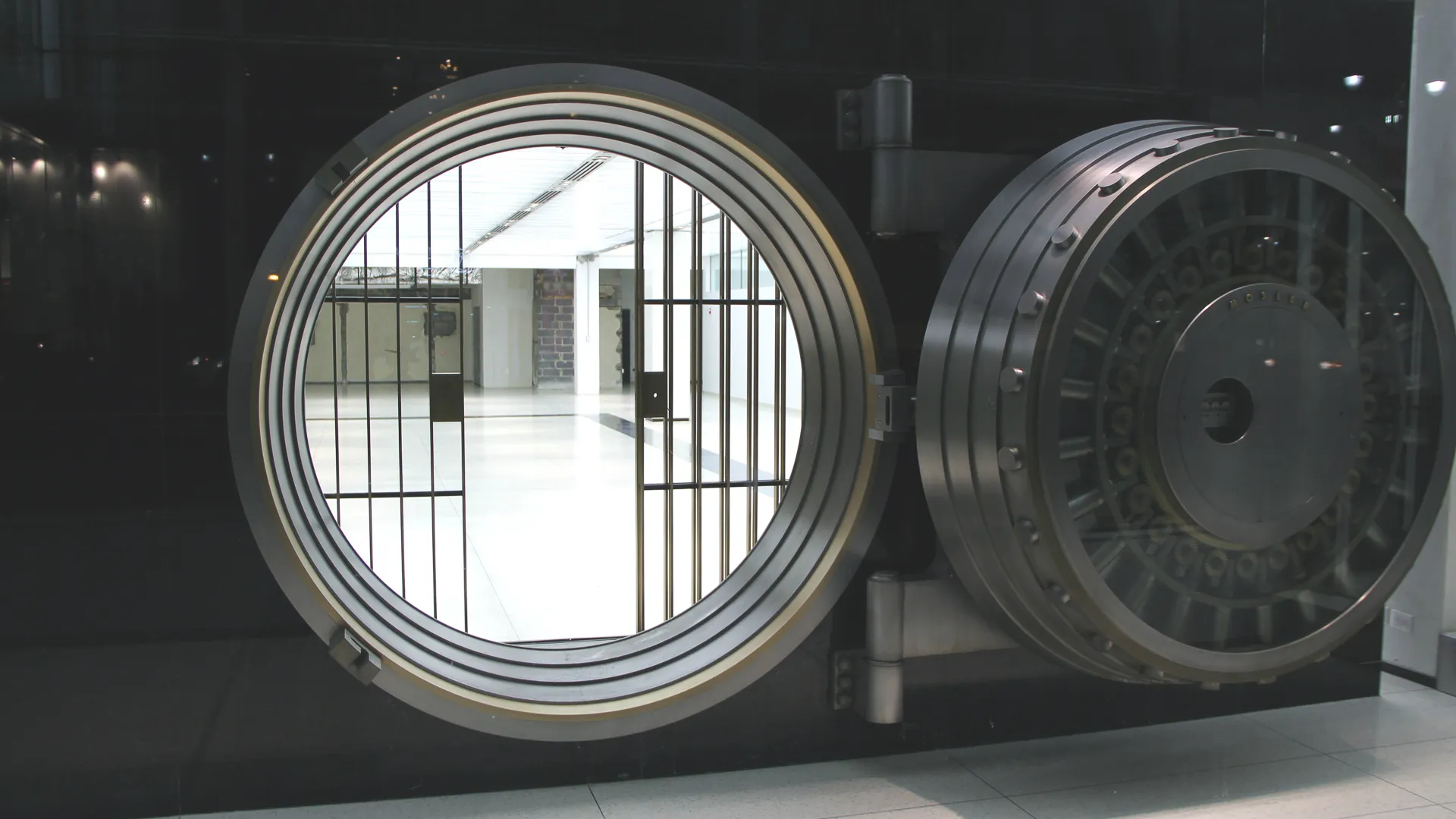 Bank security has come a long way since the days of Willie Sutton and John Dillinger, and banks are better than ever at protecting the money housed inside. Nevertheless, bank robbers are no less glamorized now than they were in years past, as witnessed by the success of films like "Inside Man," "The Town" and, of course, "Point Break."
It's no wonder why criminals still attempt to make fast cash by robbing financial institutions, though some are definitely more successful than others. Here's a look at some of the more notable bank robberies in history and how they have evolved over time.
United California Bank Robbery — $2.15 Million Stolen
Who would think Orange County, Calif., would host one of history's slickest bank robberies? At the time of the robbery in 1972, Richard Nixon was president. Supposedly, he stashed a sizeable campaign contribution from union leader Jimmy Hoffa at the United California Bank in Dana Point, then called Laguna Niguel. This is what lured career bank thief Amil Dinsio to the spot.
On March 24, 1972, burglars led by Dinsio broke into the safe deposit vault at United California Bank. After blowing a hole in the bank's roof using dynamite, Dinsio and his gang entered the vault and emptied safety deposit boxes full of cash, jewels and negotiable securities. It was unclear how much was stolen, but news reports at the time said Dinsio and his gang made off with as much as $30 million in cash and safe deposit box valuables.
Aftermath
Dinsio and his companions escaped clean, but their success seems to have cost them. Dinsio's gang orchestrated another heist very similar to that of United California back in his home state of Ohio. It wasn't long before the FBI connected them and made arrests. In a later court hearing, a judge determined that $2.15 million had been stolen from the bank.
Dunbar Armored Robbery — $18.9 Million Stolen
Like many good heist stories, this one was an inside job. The chief culprit, Allen Pace III, worked as a security officer for Dunbar Armored when he put together this daring robbery back in 1997. Enlisting the help of five childhood friends, Pace targeted a Los Angeles Dunbar truck depot that had a drop vault stocked with cash.
With Pace's insider knowledge, as well as radio headsets, floor plans and a key to the depot, the unsuspecting Dunbar employees didn't stand a chance. The robbers entered through a side door after midnight on Sept. 13, 1997, and incapacitated the employees working the late-night shift. They then headed for the vault and the cash, fully prepared with bolt cutters to take care of the padlocks on the metal cash cages.
Pace and his co-conspirators rented a U-Haul as their getaway car, ideal for pulling up to the depot's loading dock to load the money. All told, the thieves made off with $18.9 million in cash, which is equal to about $29.17 million in 2017, making this the largest cash robbery in U.S. history.
Aftermath
The bank robbers managed to elude authorities for over two years, which in itself is a feat. However, it was actually Pace's clever planning that ended up getting the thieves caught.
Investigators discovered a taillight at the crime scene that didn't match with any Dunbar trucks. It turned out to be from a U-Haul truck, which was eventually traced back to one of Pace's accomplices. Despite rounding up every robber, authorities failed to recover almost any of the cash. When Pace was convicted four years later, authorities estimated that as much as $10 million was still secretly stashed away. Stolen money and fake money — follow these tips for spotting counterfeit cash.
Brink's-Mat Robbery — $37.5 Million Stolen
There's nothing like an unexpected bonus. That's what six armed men received when they broke into the Brink's-Mat warehouse located at London's Heathrow Airport in 1983. Their initial target was 3 million pounds, but then they came upon three tons of gold and diamonds. Instead of the amount they expected to walk away with, the robbers made off with 25 million pounds in gold bullion and other treasures.
Aftermath
The Brink's-Mat thieves initially escaped with their massive plunder of gold, even though their getaway vehicle could barely keep its chassis from dragging along the street. Authorities eventually caught two of the robbers, Brian Robinson and Anthony Black, who worked as security guards at the Brink's-Mat depot. In the years since, the robbery has gained notoriety in the criminal underworld after many people connected to it mysteriously died, the so-called "curse of Brink's-Mat," according to the Daily Telegraph.
Northern Bank Robbery — $44 Million Stolen
In December 2004, a group of bank robbers really took the idea of an inside job to new heights. A few days before Christmas, an exceptionally well-organized gang robbed the headquarters of Northern Bank, the largest British retail bank in Northern Ireland. They ended up stealing at least 25 million pounds from the Belfast branch, according to CNN, equivalent to about $44 million at the time.
The way they got in, though, is what sets this bank robbery apart from others. The night before the heist, gang members broke into the homes of two senior employees at the bank. They proceeded to take the families hostage but made sure the two bank employees made it to work the next day.
When the workday was over, the bank employees, with their families still hostage, let the gang inside Northern Bank.
Aftermath
After two hours spent collecting the stolen money, the robbers loaded it onto a white van and drove off. British authorities almost immediately suspected the Irish Republican Army of committing the crime because of the robbers' organization and the bank's location in Northern Ireland. Tensions over the blame for the bank robbery escalated so much, they almost derailed crucial peace negotiations taking place between the British and Irish governments, according to the Irish Times.
British Bank of the Middle East Robbery — $44.5 Million Stolen
It seems like the Brits can't get a break from bank robberies. In 1976 Beirut during the Lebanese Civil War, the British Bank of the Middle East suffered a serious financial loss.
As the civil war raged, a group of thieves — supposedly connected to the Palestine Liberation Organization — set their eyes on the bank and found a simple way in. The bank robbers entered a Catholic church next door to the British Bank of the Middle East and blew a hole through the wall. Allied with crack Corsican locksmiths, the thieves emptied the vault full of jewels, stocks, foreign and Lebanese currency and, of course, gold bars.
Aftermath
According to the BBC, the robbers made off with around 22 million pounds, or $44.5 million in 1976 dollars. Adjusted for inflation, they would've scored $191 million in 2017.
Knightsbridge Safe Deposit Centre Robbery — $48 Million Stolen
In the 1980s, Valerio Viccei was a flashy gangster who saw himself akin to Al Pacino's character in "Scarface." By the time he had moved to London from Italy, he had racked up more than 50 robberies after spending his youth as a thief and neo-fascist.
Instead of more small-time scores, Viccei went after the Knightsbridge Safe Deposit Centre, where many of Britain's wealthiest kept their prized possessions. On July 12, 1987, posing as middle-aged businessmen, Viccei and his accomplices said they wished to open a strongbox. They then pulled out handguns and ransacked 146 deposit boxes.
Aftermath
Viccei's robbery of Knightsbridge was actually quite straightforward compared to some of the other robberies on this list. But sometimes simple is better in this line of work. Viccei and his men scored approximately $48 million, worth close to $106 million in 2017.
The Knightsbridge robbery became the biggest bank robbery in Britain, replacing the notorious Brink's-Mat robbery at Heathrow Airport four years before. While his fame would last, Viccei's freedom wouldn't. The gangster playboy eventually was apprehended by London police when he came for his Ferrari Testarossa on a return trip to Great Britain. He was caught and sentenced to 22 years in prison.
Bank robbers will likely still be around in 10 years, but these bank services will be obsolete.
Banco Central Robbery — $67.8 Million Stolen
A gang of robbers were able to steal more than $67 million worth of Brazilian reais in 2005 by really going above and beyond in their misdirection. They set up a gardening company — artificial turf to be precise — in a nearby building and dug a tunnel over 260 feet long under two city blocks.
It was a good choice of cover, as the neighbors reported seeing vanloads of material being removed each day. Who would know whether it was excess from digging the tunnel or just the usual sort of thing a gardening/turfing company would do? On Aug. 7, 2005, the gang of would-be gardeners made their move on the Banco Central in Fortaleza, Brazil.
Using bolt cutters, drills, electric saws and blowtorches, the thieves broke through the floor of Banco Central's vault, made up of nearly four feet of steel-reinforced concrete. In all, the mole men seized five containers of cash weighing close to 8,000 pounds.
Aftermath
At the time, Brazilian authorities valued the caper at $67.8 million, which is worth about $84.76 million in today's dollars. Equally significant is that so far, authorities have only recovered $8.93 million, according to Forbes, and some culprits remain at large.
Securitas Depot Robbery — $92 Million Stolen
Eight years after the North Bank heist, Britain would again be home to a record-breaking bank robbery. In Feburary 2006, a gang of armed robbers disguised themselves as policemen and kidnapped the branch manager of Securitas, a security service not dissimilar to Dunbar Armored. They also took his family hostage, bringing him to the depot where they tied up 14 employees and forced him to open the cash cages.
Aftermath
The bank thieves pulled off the biggest cash robbery in Great Britain, stealing roughly $92 million worth of money, according to The New York Times. The gang of criminals, which interestingly included one of the world's top cage fighters, was later caught by British authorities. Incredibly, for how much the crew managed to steal, they had to leave behind an additional 150 million pounds because it couldn't fit in their getaway truck.
These days, it's cybercriminals making off with millions. Make sure you don't fall prey to these common cyberattacks.
Dar Es Salaam Bank Robbery — $282 Million Stolen
A lot of money can be made during times of war and turmoil, and in 2007, Iraq had both. Saddam Hussein had been well-known for stashing huge sums of cash like an American mafioso, but most of his hoard was discovered in 2003 during the initial U.S. invasion. This robbery happened years later during the civil war, which might be why the raid got so little coverage in the media. The cost of the Iraqi invasion was just one of many ways 9/11 impacted the U.S. economy.
Reports conflict, but local police said two guards orchestrated the robbery, while the Iraqi Interior Ministry said three did. In all, the Dar Es Salaam Bank robbery amounted to $282 million, according to The New York Times.
Aftermath
There are many unusual aspects to this robbery besides the massive sum of money stolen. For one, the loot was in American dollars, not Iraqi dinars. That might be understandable considering Iraq's reliance on U.S. cash during the occupation. However, it doesn't explain why the bank held such a huge amount of dollars on site, or how the thieves got away with it all, not to mention the overall lack of any news coverage or verifiable facts.
Central Bank of Iraq Robbery — $1 Billion Stolen
This bank robbery redefines "inside job." In the immediate lead-up to the American invasion of Iraq in 2003, Saddam Hussein's second son, Qusay Saddam Hussein, appeared at the Central Bank of Iraq in Baghdad with a handwritten note from his father demanding all of the bank's cash for safekeeping. Over the course of two hours, workers loaded boxes of $100 bills and euros into three tractor-trailers, for a total haul estimated between $900 million and $1 billion.
The money disappeared, without any reason being given for its withdrawal in the first place nor where it would be taken.
Aftermath
It's difficult to say what happened or if any of the money was ever recovered. Saddam and his family members were notorious for hoarding massive amounts of cash. Hundreds of millions of dollars have been found in the aftermath, but whether it's the same money is not known.
The heist took place just before the U.S. invasion in March 2003. After more than 10 years of insurgency, civil war, American withdrawal and continued turmoil, it's doubtful we'll ever know what happened to the money.
Note: Many images in this gallery are for representation purposes only and do not depict the robberies as described.

BEFORE YOU GO
See Today's Best
Banking Offers