Are Banks Open on Easter Monday?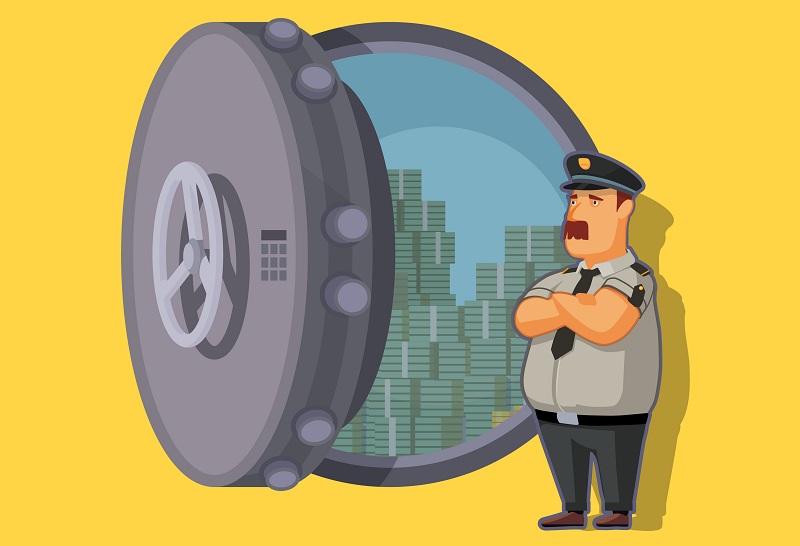 April 6 is the day after Easter, making it Easter Monday. Easter is a major Christian holiday, and as such many businesses and banks close their doors to recognize the event. Easter is not a federal holiday, as it always falls on a Sunday, which is typically not a workday for federal and public employees. And while many Christians might recognize Easter Monday as an important part of their Easter observance, it is not a widely recognized holiday in the United States and is also not a federal holiday.
Will banks, businesses and the stock market be open on Easter Monday? GOBankingRates investigated hours for banks and the stock market to find the answer.
See which banks open and close for major U.S. holidays here >>>
Banks Will Open for Easter Monday
Just as banks will open for Good Friday, they will also open on Easter Monday. This is because Easter Monday is not a bank holiday, meaning the Federal Reserve bank will be open and operating as usual to provide important support for financial  institutions. Another reason banks will be open is that Easter Monday is not a widely observed holiday, so they can expect a usual amount of business.
It should be noted that while banks will open on Easter Monday, the same might not be true for Easter. Many banks will be closed on Easter Sunday, either in observance of the holiday or because the bank does not usually offer Sunday hours. Customers should check with their local branches to verify Easter hours if they plan to head to the bank on Sunday.
For those looking to take care of banking errands on Easter Monday, however, the good news is that the majority of banks will be open. To provide our readers with a quick reference, GOBankingRates verified that several major banks do not consider Easter Monday to be a holiday and will open as usual that day, including:
Bank of America
BB&T
PNC Bank
SunTrust Bank
TD Bank
Wells Fargo
GOBankingRates also confirmed that several other major banks opened on Easter Monday in 2014, which makes it likely that they will remain open on Easter Monday this year as well. These banks included Chase, Citibank, U.S. Bank and Capital One.
Read: How Easter Keeps Churches From Going Bankrupt
Is the Stock Market Open on Easter Monday?
Unlike banks, U.S. stock markets don't rely on the Federal Reserve Bank nor observe the same holidays. Days the stock markets are closed are referred to as trading holidays, and might be recognized by Nasdaq, the New York Stock Exchange and SIFMA.
Good news for traders: stock markets are open on Easter Monday, unlike Good Friday when they'll be closed. 
Editorial Note: This content is not provided or commissioned by the bank advertiser. Opinions expressed here are author's alone, not those of the bank advertiser, and have not been reviewed, approved or otherwise endorsed by the bank advertiser. This site may be compensated through the bank advertiser Affiliate Program.