Are Banks Open or Closed on Easter Monday 2022?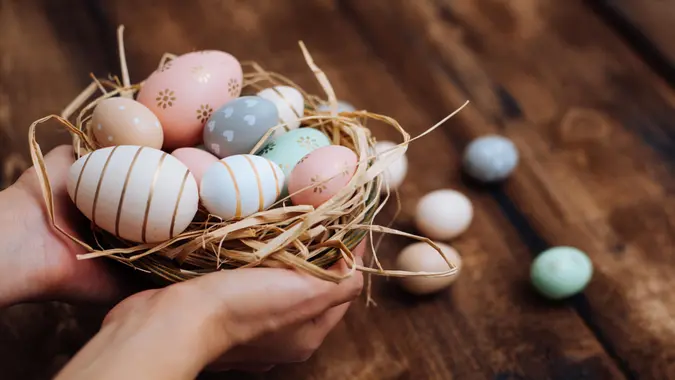 agrobacter / Getty Images
Easter always falls on a Sunday, when most banks are typically closed. When federal holidays like Christmas or Veterans Day fall on the weekend, people typically observe the holiday on the Friday preceding or the Monday following. But does anything close for the Monday after Easter?
Read on to find out more about Easter Monday and learn which banks are open that day.
What Is Easter Monday?
As the name suggests, Easter Monday is the day after Easter Sunday. Many countries observe Easter Monday as a public holiday and close banks, government offices and some local businesses. But the U.S. government doesn't observe it as a federal holiday, so you can expect to find banks open during regular hours on Easter Monday, which falls on April 18 in 2022.
Banks Will Be Open for Easter Monday
People who want to take care of banking errands on Easter Monday will be happy to learn that most banks are open. GOBankingRates verified that a number of major banks don't consider Easter Monday a holiday and will open as usual. Here are the banks you can expect to be open:
Is the Stock Market Open on Easter Monday?
Unlike banks, the U.S. stock markets don't follow the Federal Reserve's holiday schedule. Although most stock market holidays overlap the Fed's schedule, they are not identical. For example, the stock markets close on Good Friday even though most banks stay open that day.
The good news for traders is that U.S. stock markets are open on Easter Monday. This includes the New York Stock Exchange, Nasdaq and Cboe. However, Easter Monday is a trading holiday for the London Stock Exchange. 
Schedules are subject to change and may vary by branch.
This article has been updated with additional reporting since its original publication.