Are Banks Open on Presidents Day?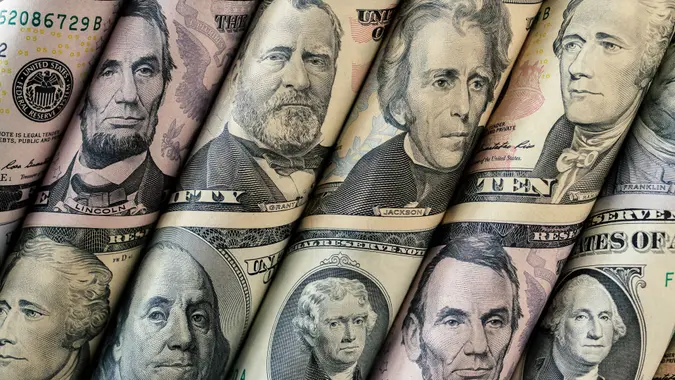 ©Shutterstock.com
Presidents Day — still called Washington's Birthday by the federal government — is celebrated on the third Monday in February. Although it's a federal holiday, private banks can choose to be open or stay closed for customers' banking needs.
Is Presidents Day a Bank Holiday?
Presidents Day is a federal holiday and a bank holiday — but that doesn't necessarily mean your local bank will shut its doors. It only means that the Federal Reserve System won't open or make any transactions. Most banks follow the lead of the Federal Reserve and close on the 10 major federal holidays, including Presidents Day.
It's a three-day weekend for many businesses, so follow this guide, but also call your local branch ahead of time to confirm before you assume it'll be open or closed when you need it.
Banks Open on Presidents Day
Customers who bank at TD Bank are in luck. The bank will be open on Presidents Day. In fact, it's the only major bank currently announcing that its U.S. branches will remain open Feb. 21.
Banks Closed on Presidents Day
The vast majority of major regional and national banks are closed for Presidents Day, which falls on Feb. 21. The following banks have all confirmed that their branches will not be open.
American National Bank
BancorpSouth
Citizens Bank
Dollar Bank
Eastern Bank
First National Bank
Huntington
Kitsap Credit Union
Sandy Spring Bank
SunTrust: Traditional locations will be closed but in-store branches may be open with limited services.
UBank (formerly Huntington State Bank)
U.S. Bank: Note that some locations might be open, so check with your local branch.
Even if your bank is closed on Presidents Day, don't panic. You can handle most transactions online, on your bank's mobile app or through an ATM, many of which will allow you to withdraw cash and deposit money or checks on holidays. It's also likely that your bank will have representatives available to answer your call on its customer service line.
Keep in mind that it's not just banks you have to worry about on Presidents Day: Federal agencies like Social Security offices and the U.S. Postal Service will be closed. However, national retailers — and most local ones — will be open.
Cynthia Measom, Sean Dennison and Gabrielle Olya contributed to the reporting for this article.
Schedules are subject to change and may vary by branch. Information is accurate as of Feb. 18, 2022.