Best Banks in Chicago of December 2022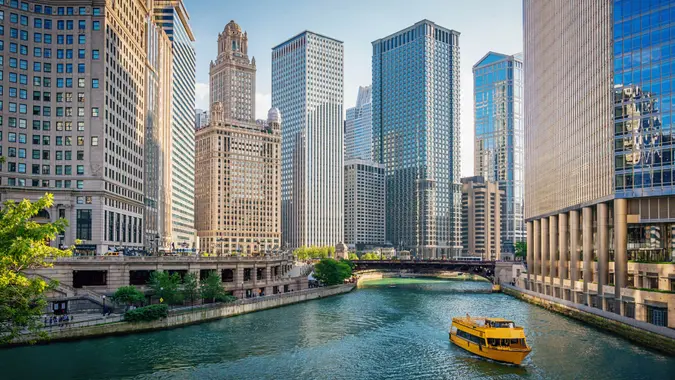 Mlenny / Getty Images
Chicago is one of the leading financial hubs in the U.S. As such, it can be overwhelming to choose among its many credit unions, local banks and national banks to make the right financial decisions.
Top 7 Banks in Chicago  
To find the best banks in the region, GOBankingRates started with the Top 100 Banks in the U.S. and filtered for the banks with branches in Chicago. These best banks in Chicago — American Airlines Credit Union, Citi®, Cathay Bank, Navy Federal Credit Union, Chase, Wells Fargo Bank and U.S. Bank — were then compared against the following factors:
Total assets
Savings account APY
Bauer rating
Number of branch locations
Checking account annual fee
Services and products offered
Based on these factors, here are the top seven banks in Chicago: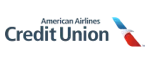 American Airlines Credit Union
Why it stands out:
American Airlines Credit Union
is a member-owned financial institution reserved for current and retired American Airlines employees, air transportation industry employees, employees who work in regulation, administration, or security of airports or air transportation and family members of AA Credit Union members. You can access this award-winning credit union's finance educational products and tools if you meet the eligibility requirements. Standout features include direct deposit discounts, bonus dividends, a user-friendly online research tool for locating vehicle dealers and seminars.
Pros:
Bonus dividends
Multiple discounts for direct deposit, being a new member and loan loyalty
Variety of credit cards
High APY for checking, savings and share certificates
Cons:
Only available to individuals and families with connections to the airline industry
No money market accounts offered
What to look for: 
AA Credit Union offers many benefits for its members, including Visa Platinum credit cards with no foreign transaction fees. It also offers robust savings and checking accounts with relatively high APYs.
READ OUR FULL REVIEW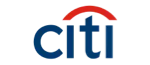 Citi
®
Why it stands out:
Citi is a national bank that provides a full suite of financial services and products, including a sprawling mobile and digital banking network, checking account packages and several credit card options. It also eliminated returned item fees, overdraft fees and overdraft protection fees earlier in 2022.
Pros:
No returned item fees, overdraft fees and overdraft protection fees
Many credit cards to choose from, including airline rewards credit cards
Various account choices, including "Everyday" and "Premium" checking account packages
Cons:
Low APYs depending on location
Must open top-notch savings accounts as part of banking packages
What to look for: 
Citi is a reliable bank providing a wide range of financial products and choices. It's also one of the most accessible banks as it has more than 70,000+ fee-free ATMs in the U.S., located in popular retail locations, such as CVS Pharmacy, Target, Rite Aid, Walgreens and Duane Reade. 
READ OUR FULL REVIEW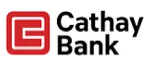 Cathay Bank
Why it stands out:
 First created to serve the Chinese-American community in Los Angeles, Cathay Bank has now expanded to several other areas with large Asian American populations, including Chicago. It currently has over 60 branches nationwide, a branch in Hong Kong and three representative offices in Taipei, Shanghai and Beijing. It has a community-oriented outlook with a Vendor Diversity Program to establish equal opportunities for diverse vendors through education and external outreach.
Pros:
Customer service and website available in English, Spanish and Chinese
Full suite of financial products, including home mortgage loans, checking and savings and personal credit cards
Cons:
Branch locations are limited to certain states
Not every account offers interest rates
What to look for:
A multilingual and multicultural bank, Cathay Bank has everything required to start saving. It has a wide range of products for homeowners. The Student Advantage Checking is particularly great for post-secondary students as they can transfer funds, track spending and pay bills effectively and efficiently.
READ OUR FULL REVIEW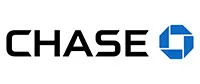 Chase
Why it stands out:
Chase is the banking business of JPMorgan Chase & Co. One of the most visible U.S. banks, Chase has over 4,700 branches nationwide, making it a great choice if you prefer in-person banking. It offers a comprehensive range of services, including credit cards, home loans, investing options, and checking and savings accounts.
Pros:
Over 16,000 ATMs nationwide
Several options for credit cards, accounts and loans
Great investing services
Cons:
Low CD rates
Low APY on its basic account, Chase Savings, depending on location
What to look for: 
Chase is one of the most accessible banks in the U.S. and boasts a staggering range of financial services and products. It also offers special accounts and different methods for waiving monthly fees.
READ OUR FULL REVIEW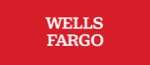 Wells Fargo Bank
Why it stands out:
Henry Wells and William G. Fargo started Wells Fargo Bank in 1852 as a start-up to help people manage money and build businesses. A large brick-and-mortar bank with a nationwide presence, Wells Fargo offers many banking products and services, including a mobile app, checking and savings accounts, home loans, personal loans, auto loans, and debit and credit cards.
Pros:
Debit card is attached to your savings account
Automatic transfers from checking to savings account
Cons:
Low rates across the board
Requires relatively high minimum balances to avoid monthly service fees
What to look for: 
Wells Fargo offers a variety of outstanding starter accounts, such as its Way2Save. Account-holders can transfer $1 from their Wells Fargo checking account to their Way2Save savings account whenever they use their debit card for one-time purchases or complete Bill Pay transactions via online banking.
READ OUR FULL REVIEW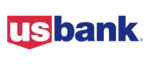 US Bank
Why it stands out:
U.S. Bank
was founded in 1863 during the Lincoln administration. Besides being one of the 2021 World's Most Ethical Companies according to the Ethisphere Institute, it's also one of DiversityInc's Top 50 Companies for Diversity. U.S. Bank was also named the most essential bank during the COVID-19 pandemic by The Harris Poll for its response to employees, customers and communities. The bank offers a wide range of products, including wealth management tools, corporate and commercial services, a highly rated mobile app, credit cards and loans.
Pros:
Numerous accounts and cards to choose from
Many accounts don't require monthly maintenance fees or have fees that are easily waivable
High-tech mobile banking app that comes with smart features like the U.S. Bank Smart Assistant
Cons:
Most savings accounts require minimum opening deposits
Low APY for savings accounts
What to look for: 
U.S. Bank offers quick and convenient access to ATMs and branches. It also has a powerful mobile app for sending and receiving money on the go. 
READ OUR FULL REVIEW

Navy Federal Credit Union
Why it stands out:

 
Navy Federal Credit Union was founded in 1933 by Navy Department employees who wanted to help themselves and others reach their financial goals. It has grown to include enlisted people of all branches of the military, officers, veterans, Department of Defense employees, as well as all family members. Like many other credit unions, it's not-for-profit and member-owned. As such, surplus funds are always returned to members as dividends, improvements to products and services and reduced loan interest.
Pros:
Wide range of accounts
The National Credit Union Administration insures members' IRA funds up to $250,000 and savings up to $250,000
Share shavings account has a competitive APY
Offers a Money Market Savings Accounts
Cons:
Membership is restricted to people and families who have served in the U.S. Armed Forces
Only 350 branches worldwide
READ OUR FULL REVIEW
Good To Know

Money market accounts have interest rates similar to high-yield savings accounts, but they also provide check-writing access. Many of these accounts come with fees if a minimum balance isn't maintained, but not all of them do. Researching the fine print is key.
Best Banks By Region
Rates are subject to change; unless otherwise noted, rates are updated periodically. All other information on promotions is accurate as of Dec. 19, 2022. Additional requirements may apply. Offers and terms are subject to change.
To discover the Top 100 Best Banks, GOBankingRates looked at all institutions with available published data (National, Regional, Local, and Online) from the 2022 Best Banks categories as well as all Credit Unions with over $1 billion in total assets and accessible to a wide audience. GOBankingRates looked at the following factors: (1) total assets as sourced from the FDIC and NCUA; (2) number of branch locations as sourced from the FDIC and NCUA; (3) checking account annual fee; (4) savings account APY rate; (5) 12-month CD APY rate; (6) customer service products offered (24/7 customer service and live chat with a human); (7) Bauer rating (out of 5 stars); (8) products/services offered (auto loans, mortgage loans, credit cards, investment services, and insurance); and (9) the average mobile app rating between the android and apple stores. All factors were then scored and combined, with the lowest score being the best. Factors (1) and (4) were weighted 1.5 times in final scoring, factor (2) was weighted 2 times, factor (6) was weighted 0.5 times, and factor (8) was weighted 2.5 times. For all Savings and Checking Account data, only the basic accounts/products offered at each institution were analyzed. Rates and fees subject to change.
GOBankingRates is a personal finance and consumer interest rate website owned by ConsumerTrack Inc., an online marketing company serving top-tier banks, credit unions and other financial services organizations. Some companies mentioned in this article might be clients of ConsumerTrack Inc., which serves more than 100 national, local and online financial institutions. Rankings and roundups are completely objective, and no institution, client or otherwise, paid for inclusion or specific placement. Any opinions, analyses, reviews or recommendations expressed in this article are those of the author alone and have not been reviewed, approved or otherwise endorsed by the companies included in the article. All fees and rates are subject to change at the issuers' discretion. Some interest rates might be short-term or promotional offers only, and it is possible additional terms and conditions must be met to obtain the interest rates listed. Rates and availability might vary by region. Verify terms and conditions before opening an account.
GOBankingRates bases its assessment of "best" and "top" products on the above-stated parameters to create a baseline for comparison. This assessment is an approximation of "best" and "top" designed to help consumers find products that might be appropriate for them. There could be other options available as well. Consumers should consider various options appropriate for their circumstances.