Best Banks in Georgia for 2023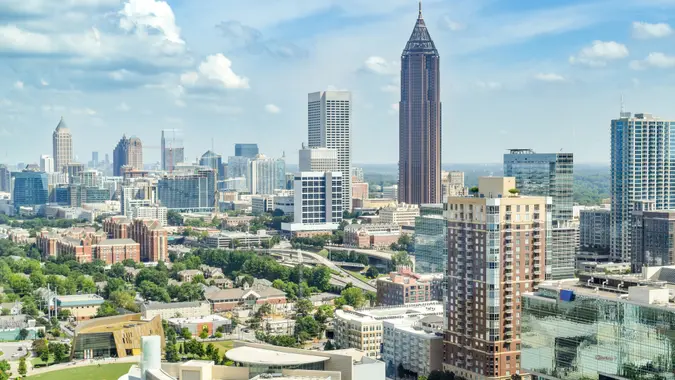 Nate Hovee / Getty Images/iStockphoto
There are over 200 banks in Georgia with branches spread throughout the state. It may be hard to find the right one for you from so many options. The following list of the best banks in Georgia is a good starting point to help you compare what some of the top financial institutions have to offer.
8 Best Banks in Georgia
To come up with the best-of list, GOBankingRates identified the top 100 banks in the U.S. and then narrowed them down according to whether they operate in Georgia. However, some banks with a large presence in the state did not make the list. Besides presence, factors such as interest rates, fees, account options and more were used to select and bring you the eight best banks in Georgia. 
The following banks ranked highest in the state of Georgia based on the criteria mentioned and more: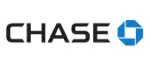 Chase
Why it stands out:
 Chase offers something for everyone. There are locations throughout the state, a large network of free ATMs and a mobile app for when you need to bank from the comfort of your home or office. In addition, the number of financial products, including some of the best rewards
credit cards
, accounts, investing services, mortgages and personal loans, provide most everything you need.
You can start banking with Chase by choosing its no-frills checking account known as Chase Secure Checking. If you find you need more services than basic banking, Chase Premier Plus Checking adds interest on your balance, free checks and rebates on four out-of-network ATM withdrawals per month.
Pros:
Mobile deposits made before 11 p.m. Eastern time are usually available the next business day
Relationship rates for mortgage holders
Investing services are available
Overdraft protection can save you from NSF and returned check fees*
Cons:
Chase overdraft fees are $34 each; up to $102 per day
Lower-than-average annual percentage yield of

0.01%

on standard savings account
What to look for:
 For most accounts,
monthly maintenance fees can be waived
by maintaining a minimum balance, receiving direct deposits or linking a checking and savings account. 
READ OUR FULL REVIEW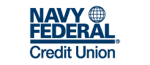 Navy Federal Credit Union
Why it stands out:
 Georgia has a large concentration of active
military personnel
. For anyone affiliated with the armed forces or related to someone who is, Navy Federal Credit Union is a great option.
Although there aren't many physical branches, the Navy Federal mobile app lets you handle just about everything, including account management, bill pay and applying for a credit card. Plus, customer service is available 24/7.
Navy Federal is also among the
best credit unions in the country
. Most accounts don't come with a monthly maintenance fee, and if you qualify for membership, you'll receive dividends on your bank account balances.
Pros:
CD rates as high as

5.30%

APY
Four free checking accounts available and one with waivable fees
No minimum balance requirements
Get up to $240 per year back on out-of-network ATM withdrawals
Cons:
Limited ways to qualify for membership
Few U.S. branches
What to look for:
Although branches are limited in the U.S., deployed account holders will find locations in Spain, Italy, Japan, Cuba, Guam, Korea and more. In addition, customers can use Co-op locations or live chat for additional help.
READ OUR FULL REVIEW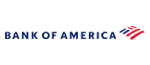 Bank of America
Why it stands out:
 Bank of America, Member FDIC, offers what you'd expect from a major bank, such as checking, savings and loans. Carrying a large enough balance in your combined accounts is worthwhile. If you can maintain a balance of at least $20,000, you may qualify for
Preferred Rewards
membership, which unlocks a number of perks the average account holder won't have access to.
The Gold level is for account holders with $20,000 or more. Once you have at least $50,000, you're upgraded to Platinum. Anyone with six figures or more will achieve Platinum Honors level. And, finally, with balances of at least $1 million, the Diamond tier is accessible. Once you're in the Preferred Rewards program, you'll receive relationship rates on balances and loans, the chance to earn more in rewards on
credit card
spending, and reduced fees on ATM withdrawals, loans, accounts and other services.
Pros:
Tiered checking account options
Switch between checking account options without having to close an account or replace the debit card or checks
Checking and savings account fees can be waived
Low-cost, self-directed investing is available through Merrill Edge
Cons:
Low annual percentage yields for customers who are not Preferred Rewards members
No money market account available
What to look for:
Bank of America's method to checking accounts allows you to switch between the different tiers as you need without having to order new checks or replace your debit card. You can start with Bank of America Advantage SafeBalance Banking
®
for a low-cost banking option. As your needs grow, Bank of America Advantage Plus Banking
®
and Advantage Relationship Banking
®
add items such as interest on balances, the option to use paper checks and more.
READ OUR FULL REVIEW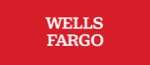 Wells Fargo
Why it stands out:
Wells Fargo is the second-largest bank in Georgia with 191 branches and 629 ATMs. You also have access to the mobile banking app, which has over 9 million nearly-perfect reviews from Android and iOS users. You can schedule deposits as well as make mobile ones, set up account alerts and toggle
Wells Fargo credit cards
on and off.
You'll have plenty of account options, as well as access to currency exchange in the branch. However, you may need to preorder the currency and state the amount you need so the foreign cash is ready when you stop by.
Pros:
Monthly maintenance fees can be waived
Most accounts have low opening deposit minimums of $25
Automatic savings transfers available
Wide branch availability
Cons:
What to look for: 
Wells Fargo's Everyday Checking made GOBankingRates' rankings of the
Best Checking Accounts of 2023
. The account's $10 monthly maintenance fee can be waived for young adults between 17 and 24 or for everyone with a minimum balance or monthly direct deposit of $500.
READ OUR FULL REVIEW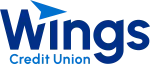 Wings Credit Union
Why it stands out:
The state of Georgia has a large number of airline employees, with Delta Air Lines even headquartered in Atlanta. Wings is available for aviation industry employees as well as residents of Atlanta.
You'll find the level of accounts you'd expect from a financial institution, such as checking, savings and
individual retirement accounts
. In addition, Wings provides account holders safe deposit boxes, an appointment concierge service to schedule one-on-one consultations with a banker and foreign currency exchange.
Pros:
Earn rewards when you bank with Wings
Free cash withdrawals at 80,000 ATMs nationwide
Automated investing available for as little as $200 to start through Wings' EasyVest
Serves airline employees and Atlanta residents
Cons:
Banking not available to all Georgia residents
Only one branch available in Atlanta
What to look for:
All accounts are fee-free regardless of your balance. Wings offers several savings account options to set aside money for various goals.
READ OUR FULL REVIEW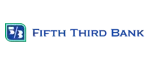 Fifth Third Bank
Why it stands out:
Fifth Third has a good presence in Georgia, with 30 bank branches in 14 cities. The bank has a full range of banking products, including checking and savings accounts, CDs, loans, investment accounts and insurance, which can be accessed through physical locations or by using the bank's website or mobile app.
Despite the availability of branches and on-site cash machines throughout the state, you also have access to 40,000 fee-free ATMs.
Pros:
Free basic checking account available, as well as savings and higher-tier checking accounts with waivable monthly maintenance fees
Account holders who receive paychecks via direct deposit will receive them up to two days earlier
Wide branch availability and strong digital presence
Cons:
The best rates are reserved for relationship banking
What to look for:
New account holders should enroll for MyAdvance after a few months to help with cash flow issues. MyAdvance is a short-term credit line for $50 to $1,000 based on your historical deposits. Make sure to establish a banking history with Fifth Third before enrolling to receive a higher line of credit. Once approved, the funds are available right away.
READ OUR FULL REVIEW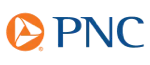 PNC
Why it stands out:
Georgia residents who don't need a local branch or are living in a rural area may prefer to work with a bank with a strong online presence. PNC Bank is largely digital. New account holders start with a basic Virtual Wallet
®
and select a checking account type. Adding a savings account can serve as your checking's overdraft protection in case of a cash shortfall.
If you're ready to graduate from the basic Virtual Wallet setup, Performance Spend and Performance Select are PNC's next tiers of checking and savings. Account holders will receive added value through features such as reimbursed ATM fees. However, a larger balance is required to avoid
PNC's monthly maintenance fees
.
Pros:
Robust mobile app
Innovative online checking and savings accounts known as Virtual Wallet, Performance Spend and Performance Select
Monthly maintenance fees can be waived
A grace period of 24 hours is available to cover overdrawn accounts before an overdraft fee is charged
Cons:
Daily overdraft fee of $36; up to $144 per day
What to look for:
The mobile app is extremely robust, allowing you to monitor your balances and manage them. If your account balance runs low, you can decline select transactions before they overdraw your account and you get hit with an insufficient funds fee. In addition, you'll have 24 hours to fund your account before any overdraft fees kick in.
READ OUR FULL REVIEW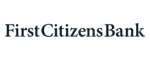 First Citizens Bank
Why it stands out:
 First Citizens offers Georgia residents free checking and savings account options with minimal opening balance requirements. One of the bank's best features is the full level of service available. Personal and business checking, savings, credit cards, loans and insurance are offered by the financial institution. Best of all, balances can earn favorable
interest rates
for savings, CDs and money market accounts.
Pros:
Low minimum of $500 to open a CD
Free checking accounts can be opened with just $50
Unlimited transfers and withdrawals allowed at branches and First Citizens ATMs for money market account holders
52 locations in Georgia
Cons:
Interest rate of only

0.05%

 on premium checking accounts
What to look for:
First Citizens is a good bank option if you're interested in opening a high-yield CD. You could earn
5.00%
APY on an 11-month promotional CD with an initial investment of at least $5,000.
Takeaway
The best banks in Georgia are a combination of highly rated credit unions and banks. While the number of branches in the state varies by financial institution, all the banks featured offer a positive digital experience, a variety of accounts to choose from and plenty of free ATMs for a convenient experience.
Best Banks by Region
Cynthia Measom contributed to the reporting for this article.
Rates are subject to change; unless otherwise noted, rates are updated periodically. All other information on accounts is accurate as of Sept. 8, 2023.
GOBankingRates is a personal finance and consumer interest rate website and an online marketing company serving top-tier banks, credit unions and other financial services organizations. Some companies mentioned in this article might be clients of GOBankingRates, which serves more than 100 national, local and online financial institutions. Rankings and roundups are completely objective, and no institution, client or otherwise, paid for inclusion or specific placement. Any opinions, analyses, reviews or recommendations expressed in this article are those of the author alone and have not been reviewed, approved or otherwise endorsed by the companies included in the article. All fees and rates are subject to change at the issuers' discretion. Some interest rates might be short-term or promotional offers only, and it is possible additional terms and conditions must be met to obtain the interest rates listed. Rates and availability might vary by region. Verify terms and conditions before opening an account.

GOBankingRates bases its assessment of "best" and "top" products on the above-stated parameters to create a baseline for comparison. This assessment is an approximation of "best" and "top" designed to help consumers find products that might be appropriate for them. There could be other options available as well. Consumers should consider various options appropriate for their circumstances.
The information related to Chase Secure Checking and Chase Premier Plus Checking was collected by GOBankingRates and has not been reviewed or provided by the issuer of these products. Product details may vary. Please see the issuer's website for current information. GOBankingRates does not receive commission for these products.
*With Chase Overdraft AssistSM, Chase won't charge an insufficient funds fee if you're overdrawn by $50 or less at the end of the business day, or if you're overdrawn by more than $50 and you bring your account balance to overdrawn by $50 or less at the end of the next business day (you have until 11 p.m. ET, or 8 p.m. PT, to make a deposit or transfer). Chase Overdraft Assist does not require enrollment and comes with eligible Chase checking accounts.
Editorial Note: This content is not provided by any entity covered in this article. Any opinions, analyses, reviews, ratings or recommendations expressed in this article are those of the author alone and have not been reviewed, approved or otherwise endorsed by any entity named in this article.
Editorial Note: This content is not provided by Chase. Any opinions, analyses, reviews, ratings or recommendations expressed in this article are those of the author alone and have not been reviewed, approved or otherwise endorsed by Chase.