What Are Chime Bank's Hours?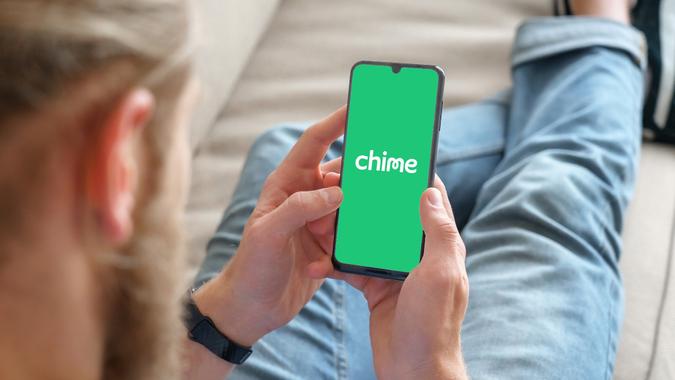 insta_photos / Getty Images/iStockphoto
Chime is an online bank owned by Bancorp, Inc. One of its main attractions is that customers can bank without having to worry about overdraft charges or monthly maintenance fees.
If you wonder whether an online bank like Chime operates during typical banking hours, keep reading to find out.
Chime Bank Hours for Normal Days
As an online-only bank, Chime doesn't maintain physical branches, so it's technically open around the clock. However, it's customer service lines do follow a schedule, and some of its banking functions might be affected by national bank holidays.
Is Chime Open on Weekends? Does Chime Deposit on Weekends?
The timing of direct deposits will vary on when the payment is sent to your Chime account. Deposits are posted Monday through Friday.
You can access your Chime account either online or with the app at any time, including on weekends. Since there are no bank branches, "normal" banking hours do not apply to Chime. While some customers might prefer face-to-face interactions with bank tellers, one of the advantages of using an online bank is you never have to worry about planning your schedule around a bank visit.
Chime Hours for Holidays
Although Chime has no physical branches, it still observes bank holidays — and banks don't typically process deposits on holidays. If you make a deposit on a federal bank holiday, it will be processed the next business day. These are the holidays that banks in the U.S. observe (dates for some holidays change from year to year):
Chime Holidays
New Year's Day
Martin Luther King, Jr. Day
Presidents Day
Memorial Day
Independence Day
Labor Day
Columbus Day
Veterans Day
Thanksgiving Day
Christmas Day
How To Bank With Chime Outside of Business Hours
Chime is designed so you can access your bank account whenever you want to, whether online or through Chime's mobile banking app. With the app, you can deposit checks, transfer money and set up account alerts.
Chime is also part of an extensive network of more than 38,000 MoneyPass and Visa Plus Alliance ATMs if you need to make a fee-free withdrawal.
How To Contact Chime Customer Service
You can contact Chime in three different ways:
By phone: Chime's customer service number is 844-244-6363
By message: Log in to your Chime account to send them an inquiry
By email: Chime's support address is support@chime.com
Note that customer service lines are open Monday through Saturday from 7 a.m. to 7 p.m. central time, and Sunday from 9 a.m. to 5 p.m. central time.
More on Chime
More on Bank Hours
Information is accurate as of Sept. 29, 2021.