Here's Your Commerce Bank Routing Number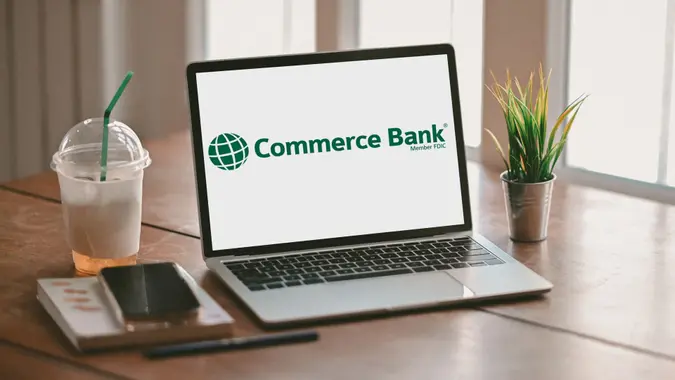 With 150 years of business experience under its belt, Commerce Bank knows a thing or two about wire transfers and routing numbers. Wire transfers occur every day within the banking universe, and banks and their customers use routing numbers to facilitate these transfers. Keep reading to learn about Commerce Banks's routing number and how it can come in handy.
Commerce Bank Routing Number
Here's what you need to know about Commerce Bank's routing number:
Commerce Bank Routing Number
101000019
You'll use this number to set up wire transfers between Commerce Bank and another bank.
What Is a Routing Number?
Routing numbers are nine-digit security codes that identify individual banks. Your routing number also indicates which state you opened your bank account in. Although commonly used for wire transfers, here are some other instances where you'll use a routing number:
Paying a bill by phone or online
Setting up recurring payments
Processing checks
Routing numbers have been in use since 1910, when the American Bankers Association first introduced them. They were originally designed to identify the endpoint at which checks were processed, but their role has expanded in the years since.
Can Banks Have Multiple Routing Numbers?
Yes, banks can have multiple routing numbers. Larger banks such as Wells Fargo and Citibank might have many different routing numbers for different states. That's partly because of their size, but it also might stem from mergers they've executed over the years. Commerce Bank uses only one routing number, which simplifies things for its customers.
How Do You Find a Routing Number on a Check?
The routing number on a check is located on the bottom-left corner. It's printed next to the account number. If you find yourself confused over which number is which, just remember that routing numbers are always nine digits long.
What Is the Routing Number for International Wire Transfers?
You can send international wire transfers the same way you would with domestic transfers, but with one small difference: You'll use a SWIFT code instead of a routing number. Here's the info on Commerce Bank's SWIFT code:
Commerce Bank SWIFT Code
CBKCUS44
SWIFT codes work the same way as routing numbers in that they identify the financial institutions facilitating a wire transfer.
What They Are and How To Find Them: Demystifying SWIFT Codes
More on Commerce Bank
More Routing Numbers
Information is accurate as of July 11, 2022.
Editorial Note: This content is not provided by Commerce Bank. Any opinions, analyses, reviews or recommendations expressed in this article are those of the author alone and have not been reviewed, approved or otherwise endorsed by Commerce Bank.