Here's Your DCU Routing Number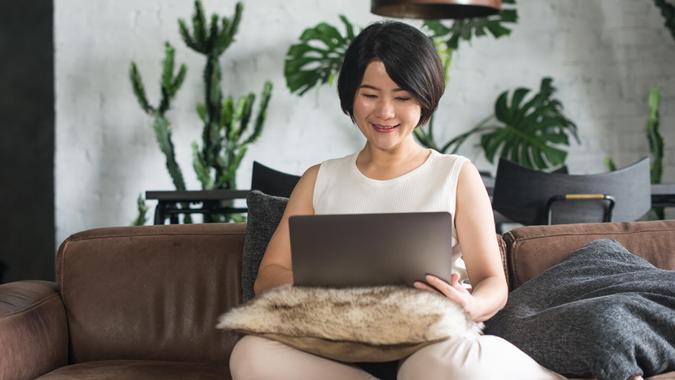 Bearinmind / Getty Images/iStockphoto
Digital Federal Credit Union is focused on putting its members first with benefits such as free checks, free ATM transactions and early access to paycheck funds when direct deposit is used. Whether you have an account with DCU or you plan to do business with someone who banks with the company, you'll need to find the routing number for direct deposits and wire transfers.
DCU Routing Number
Digital Federal Credit Union Routing Number
211391825
What Is an ABA Routing Number?
Each financial institution is issued a nine-digit number by the U.S. Federal Reserve. This number has several names, including routing number, ABA number and routing transit number (RTN). Since no two banks or credit unions have the same routing number, the number is used as an identifier. This allows one financial institution to move money to another.
Although some banks and credit unions, like DCU, have just one routing number, others have multiple numbers to further identify specific branch locations. Capital One Bank, for example, has 85 ABA numbers. In order to sign up for direct deposit or to transfer funds electronically from your account, you'll need to locate your DCU routing number.
What Do the Digits in a Routing Number Mean?
Routing numbers are broken up into three sections. Taking the time to examine each block of numbers is the best way to understand how your ABA number works. Section one is known as the Federal Reserve Processing Symbol, which is made up of four digits. The first two digits indicate which Federal Reserve district serves the financial institution. For example, 03 is used for the Philadelphia district, and 07 refers to Chicago. The last two digits of the Federal Processing Symbol are used to identify the regional processing center and the bank or credit union's location.
The second section of numbers in the RTN is also made up of four digits and reveals the exact financial institution that the number belongs to, such as DCU, TD Bank or Chase. Lastly, each routing number contains a ninth digit that is used as a "check digit." Its sole purpose is to validate the number and prevent fraud.
How To Find Your DCU Routing Number
It's surprisingly easy to complete a routing number lookup. You can find your DCU routing number in seconds by:
Visiting the company website: Scroll to the bottom of the homepage and you'll find the ABA number listed on the right-hand side of the page.
Looking at your checks: Pull out your checkbook and you'll notice three sets of numbers across the bottom of each check. The first set of numbers is your DCU routing number. The second set is your account number, and the third set is for the specific check number.
Calling the Information Center: Dial 800-328-8797 between the hours of 8 a.m. and 9 p.m. every Monday through Friday or 9 a.m. to 3 p.m. ET on Saturdays, and one of the information specialists will relay the routing number to you.
DCU Routing Number for Wire Transfers
When it comes to the DCU ACH number for direct deposits and wire transfers, customers will find the number is the same as the routing number on their checks. Those who bank with a different financial institution might find that their company uses a different set of digits for wire transfers.
Another important number you'll need to locate if you want to send an international wire transfer is the Society for Worldwide Interbank Financial Telecommunication (SWIFT) code. It is made up of between eight and 11 characters that identify the country, bank and branch. DCU does not use a SWIFT code, but you'll need to look for this code when banking with another institution.
Click through to read more about how to wire money if that's why you need your routing number.
We make money easy. Get weekly email updates, including expert advice to help you Live Richer™.
Information is accurate as of July 11, 2022.
GOBankingRates is a personal finance and consumer interest rate website owned by ConsumerTrack, Inc., an online marketing company serving top-tier banks, credit unions and other financial services organizations. Some companies mentioned in this article might be clients of ConsumerTrack, Inc., which serves more than 100 national, local and online financial institutions. Rankings and roundups are completely objective, and no institution, client or otherwise, paid for inclusion or specific placement. Any opinions, analyses, reviews or recommendations expressed in this article are those of the author alone and have not been reviewed, approved or otherwise endorsed by the companies included in the article. All fees and rates are subject to change at the issuers' discretion. Some interest rates might be short-term or promotional offers only, and it is possible additional terms and conditions must be met in order to obtain the interest rates listed. Rates and availability might vary by region. Verify terms and conditions before opening an account.