How To Find and Use Your Chase Login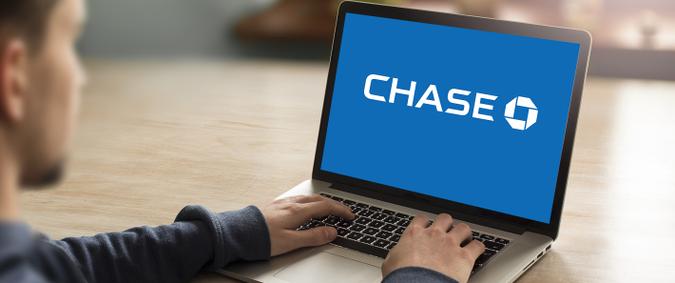 guteksk7 / Shutterstock.com
Chase has close to 5,000 branches that customers can visit nationwide, but for the ultimate in convenience, it also offers online services when you set up your login. It's a straightforward process you can complete in just a few minutes, and it will enable you to access your account anytime you like from any place.
How To Log In to Your Chase Account From a Computer
When you get to the Chase homepage, you'll see a place to sign in to your account on the right of that page. Simply type your username and password into their respective slots.
You can click the "Remember me" checkbox; however, before you do, consider whether or not someone could find and steal your personal information. If you're using a shared computer or public Wi-Fi, you might want to think twice before hitting that box.
How To Log In to Your Chase Account From a Mobile Phone or Tablet
The Chase mobile app is available for download via the Apple App Store and Google Play Store. Use your laptop or tablet to create your Chase online login before you use the app.
Once you log in with the app, tap "Request an Identification Code" and choose whether to receive it via email, text or phone call. Enter the code and your password to complete the process.
You can use the Chase app to deposit checks, transfer money and make payments. In addition, you can use the branch locator if you need to visit a brick-and-mortar branch.
What To Do If You Lose Your Chase Login Information
Help is available in case you lose your Chase login information. At the Chase homepage, click on the "Forgot username/password?" link under the "Sign in" button.
You'll need to provide your Social Security number or tax ID number to identify yourself, as well as your account type. Once you go through the process, Chase will assist you in finding your username or resetting your password so you're ready for convenient online banking again.
How To Find Your Chase Account Statements
Chase's online platform makes it easy to find your account statements at any time. You can even see your Chase statements online for up to seven years prior, just in case you want to do a deep dive into your own financial patterns.
If you're on your mobile phone or tablet, simply click "See Statements" in the summary section after logging in to your account. If you're on the desktop version of the Chase website, it works similarly — log in to your account, select the menu button to reveal further options and select "Statements & documents" from that list.
How To Contact Chase if You Have Trouble With Your Account
You contact Chase for customer service in any of several ways. If you're partial to phone calls, you can reach out to Chase from 7 a.m. to midnight EST at:
1-800-935-9935 if you're in the U.S.
1-713-262-3300 if you're outside the U.S.
If you're in the military, try these numbers:
1-877-469-0110 if you're in the U.S.
1-318-340-3308 if you're overseas
Chase has separate phone numbers for specific departments, like credit card support and loans, which you can find on its website.
If you feel you need a more personal touch, you can schedule a meeting with a Chase banker online. You'll meet that banker in person at whatever date and time you've scheduled them for. These appointments are available to those with and without Chase bank accounts.
You can also vocalize your issues via secure messages; from your account page, click into the menu and then choose "Secure messages." You can even reach out via social media — Chase is on Twitter as @ChaseSupport.
What Are the Benefits of Online Banking?
There are many benefits to online banking, but perhaps the largest one is the feeling of instant satisfaction you'll get from using it. Instead of having to visit a physical Chase branch to check your balance or send physical checks for important bills out to the post office — where they may or may not reach their destination — you can breathe just a bit easier with online banking.
Using online banking, you can set up automatic bill pay, check your account balance and even schedule a transfer from your checking to your savings — all in a matter of minutes.
More From Chase Bank
More on Using Your Bank Login
Arielle Moscati contributed to the reporting for this article.
Information is accurate as of Aug. 10, 2022.
Editorial Note: This content is not provided by Chase. Any opinions, analyses, reviews, ratings or recommendations expressed in this article are those of the author alone and have not been reviewed, approved or otherwise endorsed by Chase.