What Is MCU's Routing Number?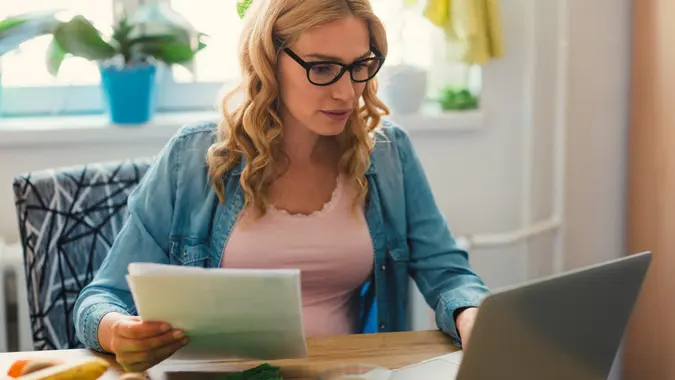 vgajic / Getty Images
Whether you need to make a payment over the phone or pay a bill online, it's not uncommon to need a routing number in order to complete a transaction. If you're trying to hunt down your MCU Financial Center Credit Union routing number, look no further. For those who bank with MCU, finding and knowing your routing number is simple.
Although many banks have multiple routing numbers based on location and transaction type, the Wisconsin-based credit union has one universal routing number for its customers.
What Is MCU's Routing Number?
MCU Financial Center Credit Union's routing number is 226078036.
To locate your routing number in seconds, you can visit the institution's website, call MCU's customer service line or take a look at one of your personal checks. Your MCU routing number is the first nine digits at the bottom of your check to the left of your bank account number.
What Is a Routing Number?
A routing number — often referred to as an RTN or ABA number — is used to identify a specific financial institution. In other words, it's the virtual address for your bank. Because routing numbers help accurately and securely identify your bank, they are often requested and required when making a transaction that is not in person.
The first four digits of a routing number are the Federal Reserve routing symbol, the next four digits are the ABA institution identifier and the last digit is known as the check digit.
Do You Need a Routing Number for Wire Transfers?
In order to send money through a domestic wire transfer, you'll need to have the recipient's name and address, in addition to their bank account number and routing number.
To send an international wire transfer, however, you'll need to have the recipient's SWIFT code rather than a routing number.
Editorial Note: This content is not provided by any entity covered in this article. Any opinions, analyses, reviews, ratings or recommendations expressed in this article are those of the author alone and have not been reviewed, approved or otherwise endorsed by any entity named in this article.