Ally Bank CD Rates for June 2023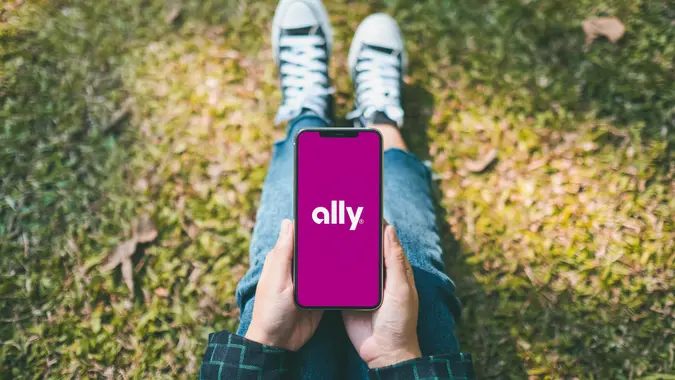 With all of the products and services banks now offer, it can be hard to keep track of what accounts best suit your personal financial needs. Whether it is a certificate of deposit, checking, savings or money market account, knowing the ins and out of what you can earn will only benefit your financial picture. 
Ally Bank CD Rates
Ally Bank offers a variety of CD term lengths, all of which are FDIC-insured, that can range from 90 days to five years. The annual percentage yield will vary depending on a number of factors such as term length, the type of CD account and if there is a minimum deposit requirement. Here is a look at the current CD rates for Ally Bank.
| Term Length | APY |
| --- | --- |
| 3-month CD | |
| 6-month CD | |
| 9-month CD | |
| 11-month No Penalty CD | |
| 12-month CD | |
| 18-month CD | |
| 2-year Raise Your Rate CD | |
| 3-year CD | |
| 4-year Raise Your Rate CD | |
| 5-year CD | |
Are Ally Bank CDs Right for You?
Ally Bank CDs are best for those looking to increase their savings goals. If you have some money you want to put into savings, but want an account with higher interest rates, CDs are a good option. Each CD has a fixed interest rate so if you lock it in at a high rate, it stays for the length of the term until it reaches maturity.
Be aware, once you make the initial deposit you can't touch that money until the CD has matured to the agreed-upon term length. If you do, you may incur early withdrawal penalties and you will stop earning interest on the account. The money you invest in a CD should be funds you can do without for several months or possibly years.
Pros and Cons of Ally Bank CDs
Here are some pros and cons to consider before you open an Ally Bank CD account.
Pros
Interest rates are fixed
No minimum deposit requirement
No fees
Cons
No partial withdrawals
Early withdrawal penalties
Can't add additional funds after making the initial deposit
Types of CDs Ally Bank Offers
A great feature of Ally Bank is just how many CD accounts it offers with a variety of term lengths and APYs from which you can choose. Here are some common types of CDs you can apply for at Ally Bank:
Standard CDs: Ally Bank also calls these High Yield CDs, and these have both fixed rates and early withdrawal penalties.
No Penalty CDs: These fixed-rate CDs allow you to withdraw the full balance without incurring an early withdrawal penalty.
Raise Your Rate CDs: This is a version of a bump-up CD, where you can request a rate increase once every two years.
Promotional CDs: These are standard CDs where the rate being offered is for a limited time and has an expiration date, so best to lock it in when you see it.
How To Open an Ally Bank CD Account
The process of opening a CD account online with Ally Bank is extremely straightforward. Here are a few steps you can take to get started:
Step 1: Choose the type of CD and term length that best suits your financial situation.
Step 2: Apply for your preferred Ally Bank CD account.
Step 3: Fund the account with an initial deposit.
Final Take To GO 
Ally Bank is a digital-only bank, so all of your banking will be done online. Though there are no brick-and-mortar locations, this online bank offers a myriad of accounts that can cater to your needs. Without having to worry about overhead, like many banks with physical locations, Ally Bank can offer you higher rates on your CDs.
FAQ
Here are answers to some frequently asked questions about Ally Bank CD rates.
Who has the highest-paying CD right now?

The highest-paying CD account at Ally Bank right now is the 18-month High Yield CD which offers an APY of

4.80%

.

Where can I get 5% interest on my money?

Though Ally Bank does not offer a CD with 5% interest, it does offer a variety of CDs ranging from

2.50%

to

4.80%

APY. The highest being the 18-month High Yield CD.

Which bank gives 7% interest on savings accounts?

Though Ally Bank does offer both a high-yield savings account and high-yield CDs, it does not offer 7% interest. 7% interest is not something American banks offer, and if you do want to find a bank that offers this you would have to go overseas.
Rates are subject to change; unless otherwise noted, rates are updated periodically. All other information on accounts is accurate as of May 24, 2023.
Editorial Note: This content is not provided by any entity covered in this article. Any opinions, analyses, reviews, ratings or recommendations expressed in this article are those of the author alone and have not been reviewed, approved or otherwise endorsed by any entity named in this article.