Bask Bank CD Rates for March 2023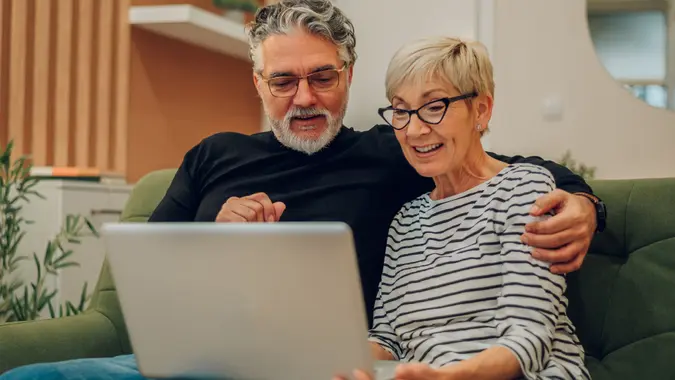 zamrznutitonovi / iStock.com
Bask Bank was the first online-only savings bank in the U.S. Launched in 1999 as a division of Texas Capital Bank, Bask offers high-yield savings accounts and CDs. Funds deposited in Bask Bank are protected for up to $250,000 per account by the FDIC, which means your money is safe if the bank folds.
If you are looking for high-yield CDs, online banks offer some of the best rates. Keep reading to find out more about the rates that Bask Bank is offering.
Bask Bank CD Rates
Bask Bank offers CDs in terms of 6 months, 12 months, 18 months and 24 months. All CDs opened through Bask require a $1,000 minimum deposit to open the account. Here is a look at the CD rates for March 2023 at Bask Bank.
| Term | APY |
| --- | --- |
| 6 months | |
| 12 months | |
| 18 months | |
| 24 months | |
The APY signifies the yield on a 365-day basis, including compounding interest and reinvestment into the account. You can earn the highest rate at Bask Bank on a 12-month CD, which has an APY of .
Bask Bank Savings Account Interest Rates
If you would like more flexibility to withdraw your money at any time, a Bask Bank Interest Savings account might be a better option. The Bask Bank savings account also has no minimum deposit and no minimum daily balance requirement, but you must fund the account within 15 business days of opening it.
Right now, Bask Bank's saving account has an APY of . That is only slightly lower than the APY for a 6-month or 12-month CD, and higher than an 18- or 24-month CD. Plus, there are no early withdrawal penalties or monthly fees.
How To Open a Bask Bank CD
If you've researched your options and decided a Bask Bank CD is the right option for your short- to mid-term savings, the Bask website makes it easy to open an account online. Simply choose "Open an Account" on the home page of their site, and then follow the prompts to choose your CD and term.
You will need a government-issued ID, such as a driver's license, your social security number and a mobile device that receives texts for account verification. You will also need information like your address, phone number and income.
You have 10 business days from opening your account to fund your CD with a minimum of $1,000 or the account will be closed. You can fund your account from another bank through ACH, deposit a check using the Mobile Deposit feature on the Bank Bank mobile app, or initiate a wire transfer to Bask Bank from another bank account.
Final Take
CDs offer a convenient way to grow your money with guaranteed returns. Before you open a CD account, make sure you are willing and able to keep your funds tied up for the entire duration of the CD term. Take the time to review any account details as CDs may be subject to early withdrawal penalties and fees.
FAQ
Here are the answers to some of the most frequently asked questions regarding CD rates.
Who has the highest 12-month CD rate?
What is the highest-paying CD rate right now?

With interest rates rising, many online banks are offering 5.00% APY for CDs. BMO Harris Bank, Bread Savings and Capital One are some of the banks offering the highest-paying CDs right now.

Which bank gives 7.00% interest on savings accounts?

U.S. banks and credit unions typically do not offer 7.00% interest on savings accounts or CDs. The prime interest rate set by the Fed is not yet high enough to demand that kind of return on investment for CDs or short-term savings accounts.

Does Bask Bank offer CDs?

Bask Bank does offer CDs with a variety of terms and interest rates. All Bask Bank CDs require a $1,000 minimum deposit to open the account.
More on Bask Bank
Data is accurate as of March 6, 2023, and is subject to change.
Editorial Note: This content is not provided by any entity covered in this article. Any opinions, analyses, reviews, ratings or recommendations expressed in this article are those of the author alone and have not been reviewed, approved or otherwise endorsed by any entity named in this article.