Banesco USA CD Rates for March 2023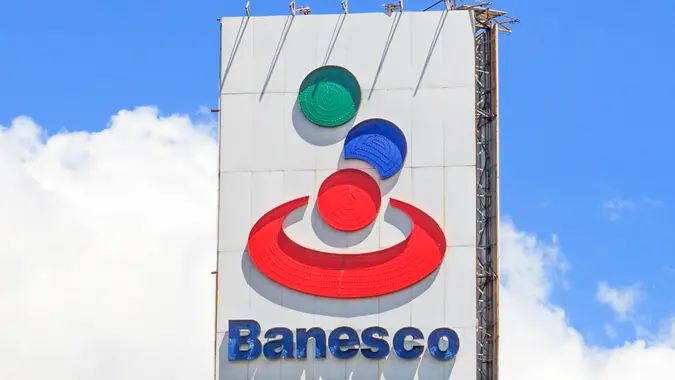 testing / Shutterstock.com
A certificate of deposit pays a guaranteed rate of interest for a specified period of time, and your money is typically insured by the FDIC. The key to helping your savings grow with CDs is finding the best possible rate. As rates change all the time, there can be quite a bit of variation from bank to bank, and from month to month. Here's what you need to know about the rates being offered at Banesco USA and the advantages and disadvantages of CDs.
What Are the CD Rates at Banesco USA?
Banesco USA has competitive rates on their CDs, which range in term length from six months to 36 months. As of Feb. 27, 2023, Banesco is offering these rates on their CDs.
| Term | APY |
| --- | --- |
| 6 months | |
| 12 months | |
| 18 months | |
| 24 months | |
| 36 months | |
Banesco USA also offers a 13-month CD that pays APY, which is available in Puerto Rico only.
The minimum opening balance for a Banesco CD is $1,500 in new funds, meaning funds that come from another bank, rather than from a different account at Banesco USA.
About Banesco USA

Banesco USA has offices in Aventura, Brickell, Coral Gables, and Hialeah, Florida, and an office in San Juan, Puerto Rico.

Banesco offers checking and savings accounts and loans for consumers. For businesses, Banesco offers checking, savings, CDs, loans, merchant services and cash management solutions. Online banking and a mobile app are also available.  
Advantages of CDs
A CD offers a guaranteed interest rate, so you know exactly how much your money will earn. The rate remains the same for the term of the CD.
CDs are available in different terms, often from three months to five years. Again, the interest rate remains the same for the duration of the term, so rates will vary depending on the term. In some cases, a longer-term CD will pay less than a shorter-term one, which seems counterintuitive. But the rate reflects what the bank expects to happen to interest rates over the term. If the bank expects rates to rise in the short term, but then fall, they may offer a lower rate for a longer term than they do for a shorter one.
CDs are offered by banks, which are usually FDIC insured. This means that your money is protected in the event the bank goes out of business. Credit unions also offer certificates, sometimes called share certificates, which work the same way as CDs, and are insured by the NCUA.
Disadvantages of CDs
CDs are subject to interest rate risk since the rate is fixed for the duration of the term. Here's an example of interest rate risk. Suppose you purchase an 18-month CD at 4.50% APY. Two months later, the rate on that same CD has risen to 4.70% APY. You still have 16 more months of earning 4.50% APY before you can withdraw that money without a penalty and reinvest it at the higher interest rate.
Because CDs have a fixed term, and the interest rate is based on that term, most CDs impose a penalty if you withdraw your funds before the end of the term. The penalty is usually calculated as a certain number of months' worth of interest. So, if you withdraw your money early from a 12-month CD, you may pay a penalty equal to three months' worth of interest. A three-year CD might have a penalty equal to six months' worth of interest. Depending on when you make the early withdrawal and what the penalty is for your particular CD, you could end up with less money than you deposited in the first place.
Final Take
CDs are a great way to passively grow your money. Before you invest in a CD, be sure to compare rates, and select a term that you can live with. You don't want to lose some of your hard-earned money because you have to withdraw funds from a CD before the end of the term.
FAQ
Here are the answers to some of the most frequently asked questions regarding CD rates at Banesco USA.
 Is Banesco USA a good bank?

Banesco USA has a solid offering of accounts for individuals and businesses. Their rates are competitive and they are FDIC insured. They also offer a mobile app if you prefer online banking or if you are not close to a branch.

Who has the highest-paying CD right now?

While CD rates will vary based on term, some of the highest paying one-year CDs can be found at Popular Direct, North American Savings Bank and First Internet Bank.
Data is accurate as of Feb. 27, 2023, and is subject to change.
Editorial Note: This content is not provided by any entity covered in this article. Any opinions, analyses, reviews, ratings or recommendations expressed in this article are those of the author alone and have not been reviewed, approved or otherwise endorsed by any entity named in this article.