6 Key Steps To Take After Closing a Checking or Savings Account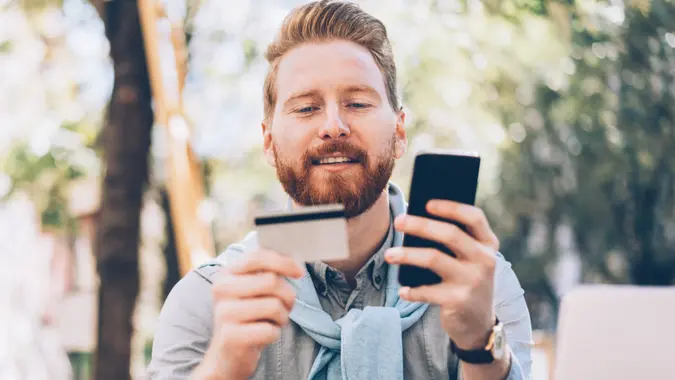 filadendron / Getty Images
If you made the decision to close a checking or savings account, you might be wondering what happens after the account has been closed. There are still a few housekeeping items that may be applicable to you to take care of, and many of these items may impact how you manage your finances on a day-to-day basis. 
See the List: GOBankingRates' Best Banks of 2023
Find Out: Here's How Much Americans Have in Their Savings Accounts in 2023
Take care of the following steps once you have successfully closed your checking or savings account.
Notify Your Employer
Does your employer pay you via direct deposit into the account you closed? Notify your employer as soon as possible about the change in your account, said Andrew Lokenauth, founder of Fluent in Finance.
Update your direct deposit information to ensure your pay is deposited into the correct account. If you have several jobs or a side hustle that uses direct deposit to pay you, make sure each employer receives notice accordingly.
Earn Perks With A New Checking Account
Take Our Poll: How Big of a Sign-Up Bonus Would It Take for You To Change Banks?
Double Check Automatic Payments
One of the most popular tips for managing your finances is to set certain bills on autopay. If you close an account that has several key bills on autopay, like a phone bill or your internet, you'll need to make updates quickly. 
Double-check that all automatic payments have been updated, said Ann Martin, director of operations at CreditDonkey. Moving forward, Martin said future payments may go either to a new account or can be discontinued as appropriate.
Transfer Any Remaining Funds
You might already have done this, but in the event you still have some money left in the account you're closing now is the time to transfer the funds. Lokenauth recommends putting the funds into a new account, if you have one set up, or withdrawing the money.
Confirm Account Closure
"Confirm with your financial institution your account has been closed and there are no other outstanding issues or obligations," Lokenauth said. 
As you confirm the closure of your account, Lokenauth said to verify there are no outstanding debits or credits on your closed account. These can still be processed even after the account is closed. Martin also recommends getting written confirmation from your bank or financial institution. This acts as physical proof everything has been taken care of. 
Earn Perks With A New Checking Account
Shred Debit or Credit Cards
Do you have any debit or credit cards affiliated with this account? Lokenauth recommends shredding any cards associated with the closed account so they can no longer be used. If you have any paper checks associated with the closed account, be sure to shred these too.
Review Your Financial Situation
Once your checking or savings account is closed, Lokenauth said banking customers can take the time to review their overall financial situation. Use this time to determine if there are any changes you need to make to meet your financial goals.
More From GOBankingRates
Earn Perks With A New Checking Account