How to Open a Business Checking Account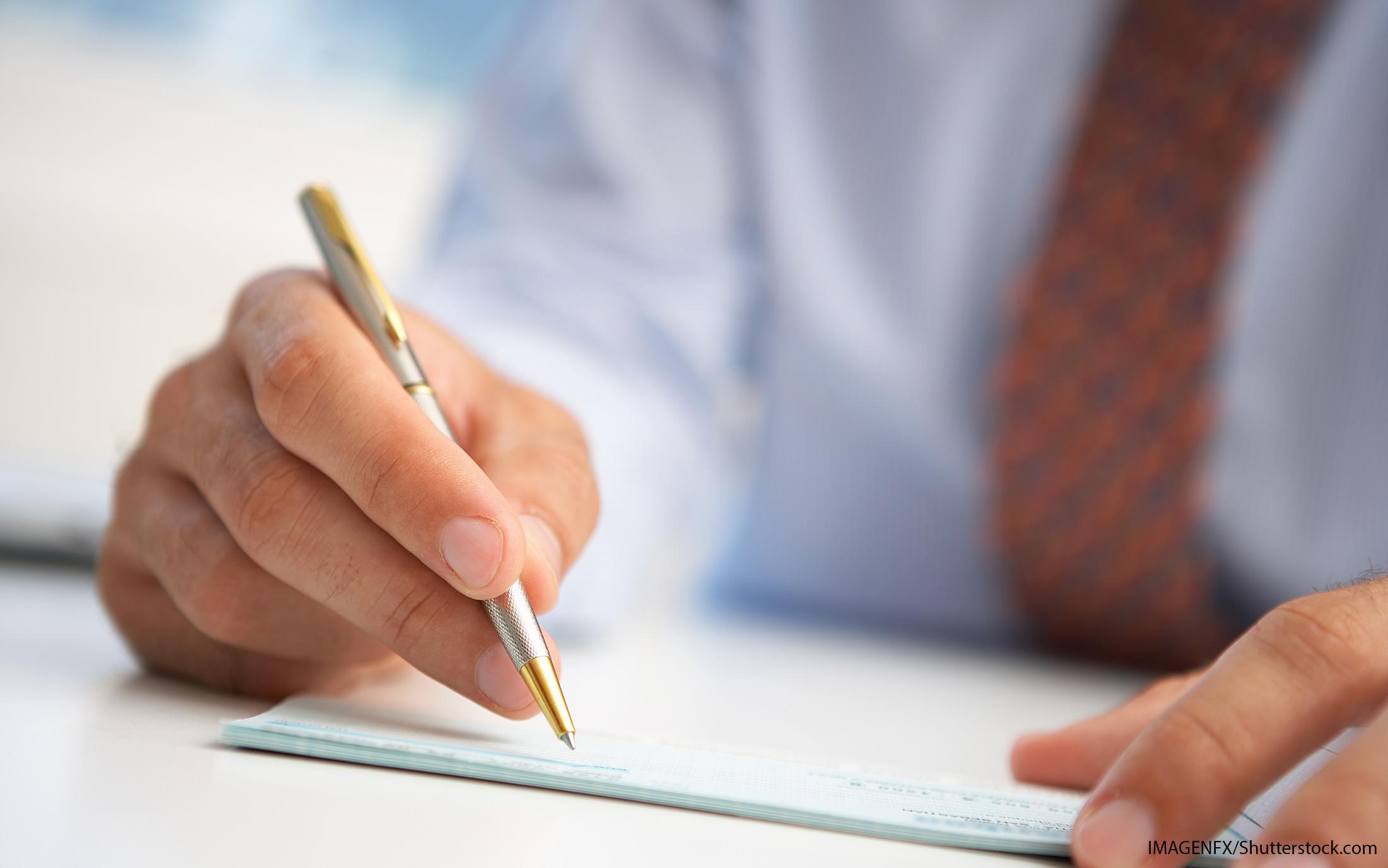 A business checking account can help entrepreneurs grow their small businesses. The type of account you need largely depends on the size of your business, the volume of transactions you make and the value of services the account offers.
It's a good idea to open a business checking account, for a number of reasons. Separating personal finances from business finances allows you to more easily track the money going in and out of the business. Having your business finances organized lightens the load at tax time, eliminating the need to figure out which expenses were business-related and which ones were personal.
Keeping separate accounts also gives you a clearer picture of profitability, allowing you to quickly assess performance and cash flow. And it might help protect you from liability issues: If personal finances are mixed in with business assets, the business might not be classified as "real," which could make the business owner personally liable for business-related issues that arise.
Related: How to Improve Your Credit Score by Separating Business From Pleasure
Rules for Opening a Business Checking Account
Today, it is easier than ever to find and open the right business checking account. Many business owners can open an account without ever stepping foot in a bank. Online or mobile banking makes the process easy.
Earn Perks With A New Checking Account
Eligibility requirements and required documentation vary, depending on the nature of the business and the state in which the business is located. In all cases, you will need a business tax ID number. Sole proprietors can use a Social Security number.
You will also need to provide information about the country and state where your business was legally formed, as well as the country and state of primary business operation.
Nine types of business classifications exist, and each one requires additional and distinct types of documentation in addition to the items already mentioned. Here are the nine different types of business classifications and the respective documents required to open a checking account:
Sole proprietorship: You will need a a business name filing document, or a business license showing the names of both the business and the owner, as well as the date the business was formed.
General partnership: You will need a partnership agreement showing the business name and the partners' names, as well as a business name filing document.
Limited partnerships: Required documents include the limited partnership agreement showing the business name and the names of partners. You should also have a business organizing document, such as a certificate of limited partnership, filed with and certified by a state official. The document should show both the business name and the partners' full names.
Limited liability partnerships: You should have a limited liability partnership agreement showing your business name and the names of your partners. As with limited partnerships, you should have a business organizing document filed with and certified by a state official.
Corporations: Required documents include articles of incorporation or a certificate of incorporation along with a corporate resolution. The corporate resolution should identify authorized signers if the officer names are not listed on your articles of incorporation or certificate of incorporation.
Limited liability companies: Must present articles of organization or a certificate of formation as well as a corporate resolution that includes authorized signers if officer names aren't listed on the articles of organization or certificate of formation.
Unincorporated associations: You must have an organizing document, such as articles of association, if available.
Earn Perks With A New Checking Account
Some types of businesses might have to follow special rules when establishing a business checking account. For example, some businesses might not be eligible for opening an account online, including businesses that provide various types of money services such as check cashing, providing money orders and exchanging currency.
Additionally, businesses in the following industries are also required to open accounts in person:
Telemarketing
Precious metal dealers
Gambling
Government entities
Read: 15 Things Effective Entrepreneurs Spend Their Money On
Choosing a Bank for Your Business Checking Account
To find the best business checking account, don't just look for the closest bank or simply open a business account where you bank personally. Instead, compare various banks and learn what they can offer you. Choosing a bank for your business checking account is a big decision, so doing your due diligence is well worth it.
Follow these guidelines to choose the best bank and business checking account for your business.
Find a Bank With Potential for a Solid Long-Term Relationship
Think of your new business checking account as a steady partnership that is meant to grow over the years, rather than just looking for a quick fix for today. Finding a bank that understands and believes in your business is the first step toward a long-term and mutually beneficial partnership.
Earn Perks With A New Checking Account
Find Out If It's Easy to Get a Loan
Also, ask about which fees the bank charges. Many businesses need at least a few banking services, including insurance, deposit-only cards, payroll and more. So, it is crucial to understand the fees a bank charges, and to compare those costs at competing financial institutions.
Find Out About the Bank's Experience With the Small Business Administration
Ask whether your bank has experience working with the U.S. Small Business Administration loan system. The SBA loan system helps small businesses to secure a loan when those businesses might not otherwise be approved for credit.
Ask About Cash Management Tools
Inquire about cash management tools such as payroll services, remote online deposits, direct payments and QuickBooks integration. Invoicing, tax services and even health savings accounts are additional features many banks offer to small businesses.
Make Sure You Have the Right Banker
Ask how much lending authority your banker has and how much money the banker can approve without having to get approval from someone higher up the ladder. Find out if your banker has solid relationships with loan officers, and whether he has a track record of securing loans for small businesses.
Earn Perks With A New Checking Account
How to Open a Business Checking Account
Once you are ready to move forward, use this step-by-step guide to opening a business banking account:
Identify the bank or financial institution that both offers the services you need and will be a good long-term partner.
Review the checking account options with your banker. Some institutions offer a variety of accounts at different price points, from business economy checking to full-analysis business checking.
Negotiate, if possible, all banking fees and get those prices in writing.
Ask your banker for the documents required to open a business checking account.
Supply required documents to your banker for processing. If you are opening an account online, your financial institution will instruct you on how to submit your documents.
Depending on the institution, a minimum deposit might be required. The minimum deposit amount is different for each bank and account type.
Be sure to get all the necessary financial and banking products you need; these might include checks, deposit slips, deposit-only debit cards and company credit cards.
Related: 10 Setbacks All Small Businesses Must Overcome
An Alternative to Traditional Banks
The majority of business owners handle their financial transactions through traditional banking products. However, other business owners go the less-traveled route and choose an alternative to the business bank account.
Bitcoin is one of those paths. The unregulated electronic currency appeals to some people, as the transaction fees are either low or nonexistent. Bitcoin payments are accessible almost immediately in contrast to credit card payments, which can take days to show up in an account.
A business account might not be necessary if you are a new entrepreneur with just one or two clients, or if you are a freelancer who deposits a handful of checks each month. However, a business checking account still makes sense for many others. But no matter which path you take, make sure to keep track of business spending for tax purposes.