Should You Share Your Bank Accounts With Your Partner?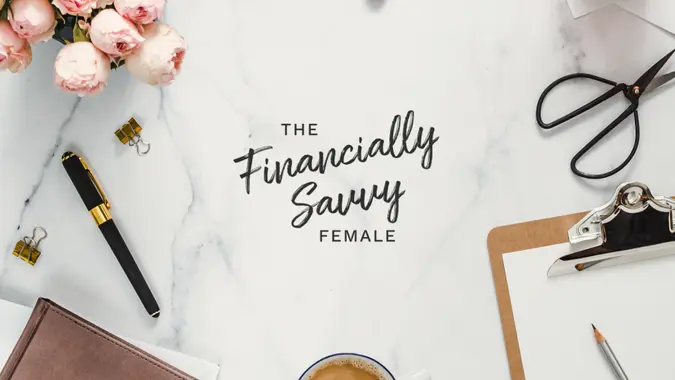 Fascinadora / iStock.com
When should a couple decide to open a joint bank account and when should they keep their finances separate? 
See the List: GOBankingRates' Best Banks of 2023
Find Out: 3 Things You Must Do When Your Savings Reach $50,000
To find out some of the pros and cons associated with joint bank accounts and how couples can navigate making this important financial decision together, GOBankingRates spoke with Emily Bouchard, a former leadership and legacy consultant for Ascent Private Capital Management of U.S. Bank. Here's what she had to say about making this big financial decision.
Questions To Ask Before Joining Finances
Before a couple decides whether or not to join their finances, Bouchard recommends having a conversation where each person is able to honestly look at who they are individually and as a couple when it comes to money. 
Start the conversation by focusing on each person's values and behaviors. The following questions may help you figure out your money styles.
What do each of us believe money is for?
What are our predominant individual behaviors when it comes to money? Is one of us a spender and the other a saver? Does one of us take more risks and the other is more conservative?
What are our individual and shared short-term and long-term goals and how do we each see our finances supporting us? 
How well do we communicate about financial decisions? Is it easy for us to talk about money or does it usually end up in a fight?
Earn Perks With A New Checking Account
Answering these questions gives each person a clear path of whether they should open a joint bank account together or keep their accounts separate.
"If you clearly have different styles when it comes to spending, saving and investing, and you don't communicate well about money, then having separate accounts will support greater harmony in your relationship," Bouchard said. "If you are aligned in your approach to budgeting and enjoy talking about money and your goals and saving or investing for them, then having joint accounts makes sense."
Live Richer Podcast: Scamdemic – Don't Fall Victim to These Money Scams
Pros of Joint Bank Accounts
Having a joint bank account provides couples with several benefits. 
A joint bank account can help couples stay on top of financial goals and organize their spending and investing. It can also help simplify money matters in the event of illness or death.
Cons of Joint Bank Accounts
There are also a few downsides to joint bank accounts. One significant con is that you could be held liable for your partner's financial mistakes. Bouchard uses examples that include overdraft of the account, overdue payments, debts and risky investments.
Earn Perks With A New Checking Account
A joint bank account can cause disagreements on spending autonomy, responsibilities and ownership of assets and money. Partners with a joint bank account may feel they have to ask for permission to spend money.
When Might a Couple Choose To Keep Finances Together?
A joint bank account can aid couples in the following situations.
Streamline Bills and Ongoing Expenses
Paying all ongoing bills and living expenses from one account simplifies a couple's overall financial picture. 
Bouchard recommends discussing a spending limit with your partner. This is the amount you or your partner can't exceed without consulting the other. Having a spending limit in place helps avoid unexpected overdraft situations.
Promote Transparency
Using a joint account reduces the chance for secrets and misunderstandings that could easily slip through with separate accounts.
"Having both names on accounts can help couples communicate more openly about financial goals and budgets, keeping both partners accountable," Bouchard said.
Maintain Access During Times of Crisis
In the event that a partner becomes critically injured or ill, their partner might have trouble accessing a separate account for money to pay for medical bills and other expenses. Couples who use joint accounts, however, always have access to their combined funds.
Earn Perks With A New Checking Account
What if a partner were to pass away? Bouchard said that having a joint account can minimize complications and allow the other partner to retain access without needing to jump through additional hoops.
What Are the Reasons To Keep Accounts Separate?
There are a few reasons why some couples may choose not to open a joint bank account.
Maintain Independence
Many couples keep separate accounts for paying bills, saving for a vacation or investments. Remember earlier when we talked about how a partner might need to ask for permission to spend money? Separate accounts allow partners to avoid feeling like they have to ask permission with every purchase.
Protection From Creditors
If you, or your partner, brought a large student loan or credit card debt to the marriage, your spouse could be held responsible for it if the accounts are merged together.
Separate accounts often help protect a partner from creditors. "Though creditors can't target your spouse for your previous debt, they may be able to target a joint bank account because the joint account has the debtor's name on it," Bouchard said. 
Preparation for a Worst-Case Scenario
"Keeping separate accounts can protect you if your partner legally drains a joint account without your knowledge," Bouchard said. 
In the event the relationship turns sour, Bouchard recommends keeping a separate account as an emergency fund to protect yourself.
Staying On Top of Finances
Many couples in long-term relationships allow one person to take the lead and become an expert in certain areas of life. If that area is finance, one partner could be left financially vulnerable.
Bouchard said keeping separate accounts lets both partners stay engaged in thinking about and managing money. They each know which bills are due and how to access retirement savings, for example.
Is There an In-Between?
Is there a happy medium when it comes to joint bank accounts? Bouchard said that some couples will combine accounts for specific bills. For example, bills for a home, like a mortgage and utilities, may be kept in a designated account. Other couples will establish a joint account for everything but personal purchases.
However, you decide which account is best, whether it's a joint account, separate account or some kind of combined account, discuss it with your partner beforehand. Make sure each person has a clear understanding of who will manage it and how both will be involved with the account.
More From GOBankingRates
Earn Perks With A New Checking Account