7 Risks You're Taking by Not Having a Bank Account

6 min Read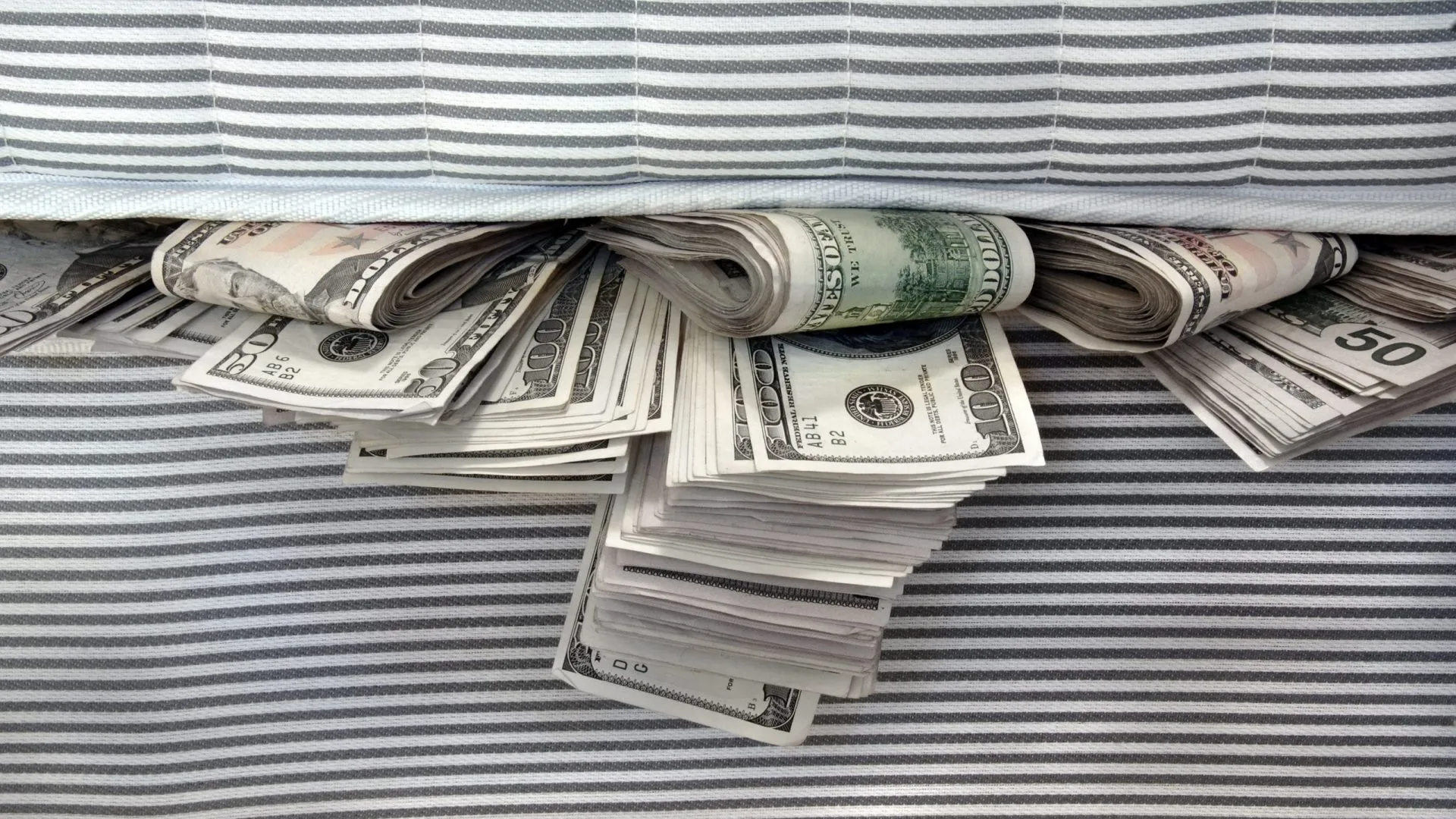 According to the FDIC, about 4.5% of U.S. households are "unbanked," as of 2021. While that's just a tiny percentage of the population, it represents nearly 6 million people living in households where no one has a checking or savings account.
Explore: GOBankingRates' Best Banks of 2023
See: 9 Expert Predictions About the Future of Banking in 2023
Find Out: How To Calculate the Exact Minimum Amount You Should Have in Your Checking Account
A bank account is the most basic tool of personal finance and all but a necessity in the modern era, so why would anyone choose to go without one? 
"Individuals who do not have a bank account do so for one of two reasons," said Kevin R. Chancellor, financial advisor, certified Social Security claiming strategist and CEO of Black Lab Financial Services. "First, I've seen people who just do not trust banks or financial institutions, in general. The second reason is that some individuals may not have the means to keep a bank account maintained due to fees and charges. However, not having a bank account can pose some real short-term and long-term financial risks."
Earn Perks With A New Checking Account
You're Putting the Possibility of a Healthy Financial Life at Risk
In the digital age, the absence of at least a checking account is the financial equivalent of living in the wilderness.
"For those not using a bank account at all, they are missing out on all the benefits banking provides, including convenience, safety, security, access to credit and loans, as well as additional services like budgeting tools and online banking platforms," said Robert Davidson, financial expert and CEO of California Title Loans. "Moreover, having no bank account makes it difficult to track where income is coming from and what expenses are being made each month. This can lead to financial instability and difficulty planning for future expenses and goals."
You'll Have Trouble Completing the Most Rudimentary Money Tasks
By forgoing a bank account, you're erecting unnecessary barriers to the most basic financial functions — receiving income, saving money and paying bills.
"For example, many employers require that potential employees have a bank account in order to pay them," said Trinity Owen, founder and chief financial officer of The Pay at Home Parent. "Without one, you may miss out on services, incur additional costs, and leave yourself vulnerable to risks of fraud and identity theft."
Take Our Poll: How Big of a Sign-Up Bonus Would It Take for You To Change Banks?
Borrowing Money Will Be Harder
It's not just the basics of receiving direct deposits and paying bills without mailing money orders. All the big financial milestones — buying a car, house, etc. — run through your bank account.
"Obtaining financing for large purchases, such as a mortgage or other type of loan, without an established account can be very difficult," Chancellor said. "Lenders will not have much faith in your ability to pay back your loan if they have no visible track record of your income and spending. Having an established checking account is a bare minimum for applying for many types of credit."
Even if they're not borrowing, the unbanked encounter all kinds of obstacles in daily life that they could avoid with a checking account.
"For example, making any type of online reservation for lodging, car rental, or travel usually will require a debit or credit card on file," Chancellor said.
Earn Perks With A New Checking Account
Your Money Won't Be Safe
The federal government insures bank deposits — the shoebox in your closet does not.
"Banks that are FDIC insured protect your account up to $250,000," Chancellor said. "For individuals without an FDIC-insured account, they expose any cash on hand or in their home to whatever risk happens, such as flood, fire, theft and much more."
You're Getting Left Behind by the World
Before 2020, a tiny segment of the population might have been able to skate by with their money under their mattresses — but COVID-19 forced a fast and permanent shift to digital finance that left the unbanked out in the cold.
"As technology advances, we are moving closer to a cashless society," said Christopher William, CPA and founder of Balanced News Summary. "The pandemic has accelerated this, where contact-free services are now preferred. It is therefore growing riskier not to have a bank account."
Financial Transactions Could Be More Expensive
The unbanked are forced into the often-shady and always-expensive realm of alternative financial services, which are often designed to trap users in a cycle of debt.
"Perhaps the greatest risk of not having a bank account is that being unbanked often costs you more money in the end," said Jennifer White, senior director of banking and payments intelligence at J.D. Power. "The alternative options established to serve the unbanked have been known to charge predatory fees or to hide their fees for banking-like services. Fees are often high to cash checks or transfer money without a bank account."
Expensive check cashing is just the start — borrowing without a bank account is where the real pain begins.
"Services like payday loans may provide access to needed funds in the short run but at the cost of higher interest fees," White said. "Even services like buy now, pay later (BNPL) may result in ultimately paying more for the item."
Earn Perks With A New Checking Account
You Could Miss Out on or Be Delayed in Receiving Government Money
Anyone who receives payments from the government is at risk of delays or even missing out on cash owed to them by living without a bank account.
"Many government benefits are now paid electronically, which can only be accessed through a bank account," said certified financial planner Daniel Colston, CEO of Upward Financial Planning. "Without an account, you may have to rely on prepaid cards or cash payments, which can be risky and less convenient."
It's not just standard benefits like Social Security or disability — the unbanked are last in line any time the government gives money back to the people, whether for tax refunds or during times of crisis.
"Government payments like stimulus checks are also more easily and quickly accessible," White said.
Nearly Anyone Today Can Get a Bank Account for Free
Chancellor said that fees and other costs are one of the two main reasons that the unbanked go without accounts — but the traditional financial barriers to banking have mostly eroded.
"At one time, many banks charged minimum balance fees for their services, which kept some customers away as it was costing them money to have an account," White said. "Today, there are a multitude of fee-free bank options that offer their customers access to bank actions such as check cashing, money transfers, debit cards, and access to personal loans."
More From GOBankingRates
About the Author