What's a Personal Identification Number (PIN)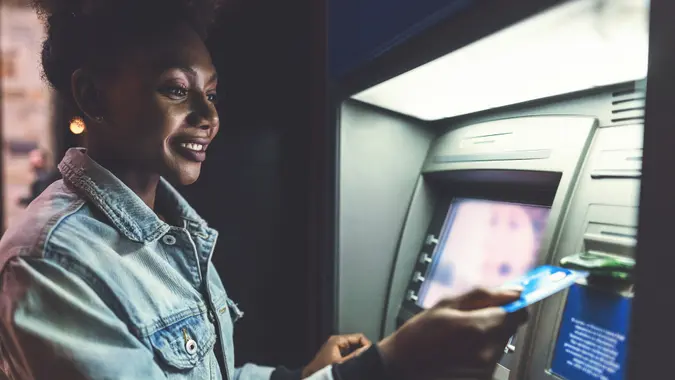 Mixmike / Getty Images
Nowadays, most people engage in digital transactions daily, buying items online, making electronic payments and using money transfer apps. The ease of these quick transactions also puts financial security at risk though, regularly exposing cardholders to hackers, possible fraud and other forms of identity theft.
Chip cards are a viable way to guard against those threats, and so are personal identification numbers — the PIN being among the earliest ways to ensure information remained safe and reliable across countless digital transactions. Here's a closer look at what PINs are. 
What Is a Personal Identification Number?
A PIN is a short series of numerals that a card or account holder must use to authenticate their identity in a digital transaction. This numeric code, which typically consists of four digits, provides additional security within the electronic transaction process. 
As cashless payments continue to grow in popularity, so has the use of PINs, ensuring an additional layer of security. 
Earn Perks With A New Checking Account
What Is My PIN?
An individual's PIN is the four-digit code they set after opening a debit account with their bank of choice. It is used as a layer of authentication when they perform an electronic transaction with their debit card or at an ATM. These codes typically work as part of a multilayered security system.
What Is the Bank PIN? 
The bank itself doesn't have a personal identification number but assigns them to a person's debit card when it is issued to them. Both are necessary in order for users to access their funds. Furthermore, having multiple forms of authentication makes it secure enough for a PIN to consist of a few numbers, unlike online account passwords. 
What Are the Benefits of Using a PIN? 
Personal identification numbers offer several security benefits, especially during transactions, though some may not fully understand how this works. By using a PIN, card or account holders can: 
Prevent potential fraud from happening to a bank or credit card account
Have easy access to electronic payment systems across the country and the world 
Pay for goods and services digitally in a secure manner
When Is a PIN Needed?
Personal identification numbers are necessary for a number of important transactions. Some of these transactions include: 
Making a store purchase using a debit card
Depositing or withdrawing cash at an ATM
Authenticating a bank account
Accessing certain apps or accounts on a mobile phone or tablet
Earn Perks With A New Checking Account
What Are the Best Ways To Protect a PIN?
A PIN essentially unlocks access to a person's finances, whether that's a bank or credit card account. That's why it's important to protect these four-digit codes. Safeguarding them can be done in several ways. Some of the best include: 
Never sharing a PIN over the phone, through text message or online 
Never using obvious patterns when creating a PIN for an account, such as repeating numerals like "1111" or easy-to-guess sequences like "1234"
Not using important numeric sequences from a Social Security number, phone number, home address or other information that can be found through online and public record searches 
Never writing down a PIN and leaving no trace of its possible sequence
Not using the same PIN for different accounts, which exponentially improves financial security from possible fraud 
Properly destroying and disposing of transaction records  
There are also a few best practices that can help protect a PIN. These include:
Using a longer numeric PIN sequence if the bank or financial institution allows it — a longer code is tougher for a fraudster to hack 
Memorizing the PIN permanently
Shielding the keypad when typing the PIN 
What To Do if a PIN Is Forgotten? 
Sometimes the most important information can be forgotten, even a person's PIN for a particular card or account. Fortunately, when that happens, there are plenty of ways to handle the issue, like: 
Contacting the bank or credit card company and asking how they can help change or retrieve the PIN for the proper account 
Checking online through the bank or financial institution's website. There may be an option to safely retrieve the PIN.
Setting up and using payment apps like Apple Pay, Google Pay, Paypal or Venmo until the PIN has been recovered or renewed 
Earn Perks With A New Checking Account
Takeaway

A personal identification number is critical to protecting financial accounts against fraud and theft. It also helps facilitate secure transactions from almost anywhere in the world. There are several ways to safeguard a PIN, protecting it from prying eyes or online hackers. There are also several ways to recover it if it's ever lost or stolen. The best way to protect a PIN is to simply keep it private.
Our in-house research team and on-site financial experts work together to create content that's accurate, impartial, and up to date. We fact-check every single statistic, quote and fact using trusted primary resources to make sure the information we provide is correct. You can learn more about GOBankingRates' processes and standards in our editorial policy.
Earn Perks With A New Checking Account