Top Cryptocurrencies With the Highest Returns in 2021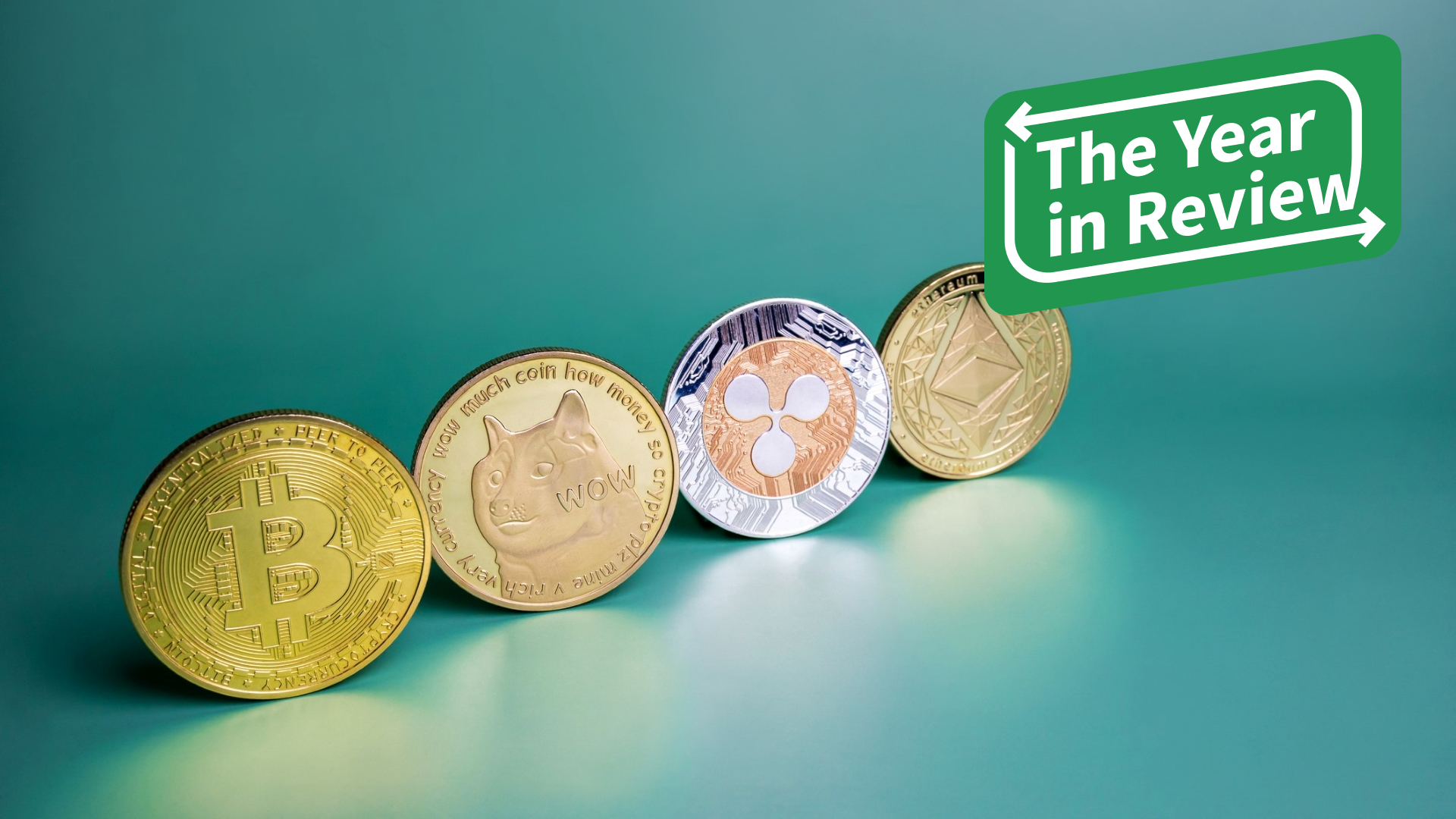 Cryptocurrencies have been one of the most volatile asset classes of 2021, but as the old Wall Street axiom says, "Volatility works both ways."
Certainly, many investors have lost significant sums speculating on cryptocurrencies that have plummeted, but there are also newly minted crypto millionaires who have ridden the right cryptos higher. The returns of the top-performing cryptocurrencies in 2021 have been nothing short of spectacular and have generated vast fortunes for some lucky investors.
Just remember if you're looking to chase any of these cryptos that volatility does indeed work both ways, and considerable losses are possible. Be sure to talk with your financial advisor before you put any of your cash at risk in the pursuit of high crypto returns. See the cryptocurrencies with the highest returns in 2021.
Tether (USDT)
Jan. 1 price: $1.0009
Dec. 17 price: $1.00
YTD change: -$0.0009
YTD change (%): -0.09%
Tether is one of the most popular cryptos, but don't expect its value to change much. As the name suggests, the crypto is "tethered" to the value of the U.S. dollar, making it what's known as a "stable coin" that shouldn't move too much in price.
USD Coin (USDC)
Jan. 1 price: $1.0000
Dec. 17 price: $1.00
YTD change: $0.00
YTD change (%): 0.00%
Like Tether, USD Coin is another stable coin that is designed to remain at a fixed value of $1. These coins have uses for certain institutions and individuals, but it's not the type of coin you'd want to chase in quest of high returns.
Bitcoin (BTC)
Jan. 1 price: $29,279.53
Dec. 17 price: $46,489.29
YTD change: $17,209.76
YTD change (%): 58.78%
Bitcoin was the first cryptocurrency and still remains the largest, with a leading market capitalization hovering around $900 billion. Its nearly 60% YTD return is almost triple that of the S&P 500 index in 2021.
Bitcoin Cash (BCH): How's It Differ From Bitcoin and What's It Worth?
Polkadot (DOT)
Jan. 1 price: $8.7977
Dec. 17 price: $24.75
YTD change: $15.95
YTD change (%): 181.25%
Polkadot gained some traction in 2021 as a competitor to Ethereum, which is labeled by some as too expensive for developers.
All About: Where Does Cryptocurrency Come From?
XRP (XRP)
Jan. 1 price: $0.23
Dec. 17 price: $0.80
YTD change: $0.57
YTD change (%): 247.82%
XRP is the native token on the Ripple network, which acts as a payment settlement and currency exchange network between financial institutions around the world. The crypto has gained momentum lately but is still far below the $3.30 price it hit in January 2018.
Ethereum (ETH)
Jan. 1 price: $731.64
Dec. 17 price: $3,878.77
YTD change: $3,147.13
YTD change (%): 430.15%
Ethereum is the second-largest cryptocurrency by market cap, at $462 billion vs. Bitcoin's $879 billion. With gains like the crypto has had in 2021, however, it's rapidly approaching the market leader and may eventually overtake it.
Cardano (ADA)
Jan. 1 price: $0.18
Dec. 17 price: $1.22
YTD change: $1.04
YTD change (%): 577.78%
Cardano has sold off sharply from its 2021 high of $3.10, dropping about 55%, but it still has posted remarkable gains over the past year.
Crypto.com Coin (CRO)
Jan. 1 price: $0.059
Dec. 17 price: $0.520
YTD change: $0.461
YTD change (%): 781.36%
Crypto.com has gotten a boost in 2021 from the public listing of its exchange competitor, Coinbase, and from its very public purchase of the naming rights of the former Staples Center in Los Angeles, home of the Los Angeles Lakers, for $700 million.
Binance Coin (BNB)
Jan. 1 price: $37.47
Dec. 17 price: $528.17
YTD change: $490.70
YTD change (%): 1,309.58%
Binance Coin is currently the third-largest cryptocurrency by market cap, at $88 billion, behind only Bitcoin and Ethereum. BNB is the native coin on Binance, which is the largest cryptocurrency exchange in the world.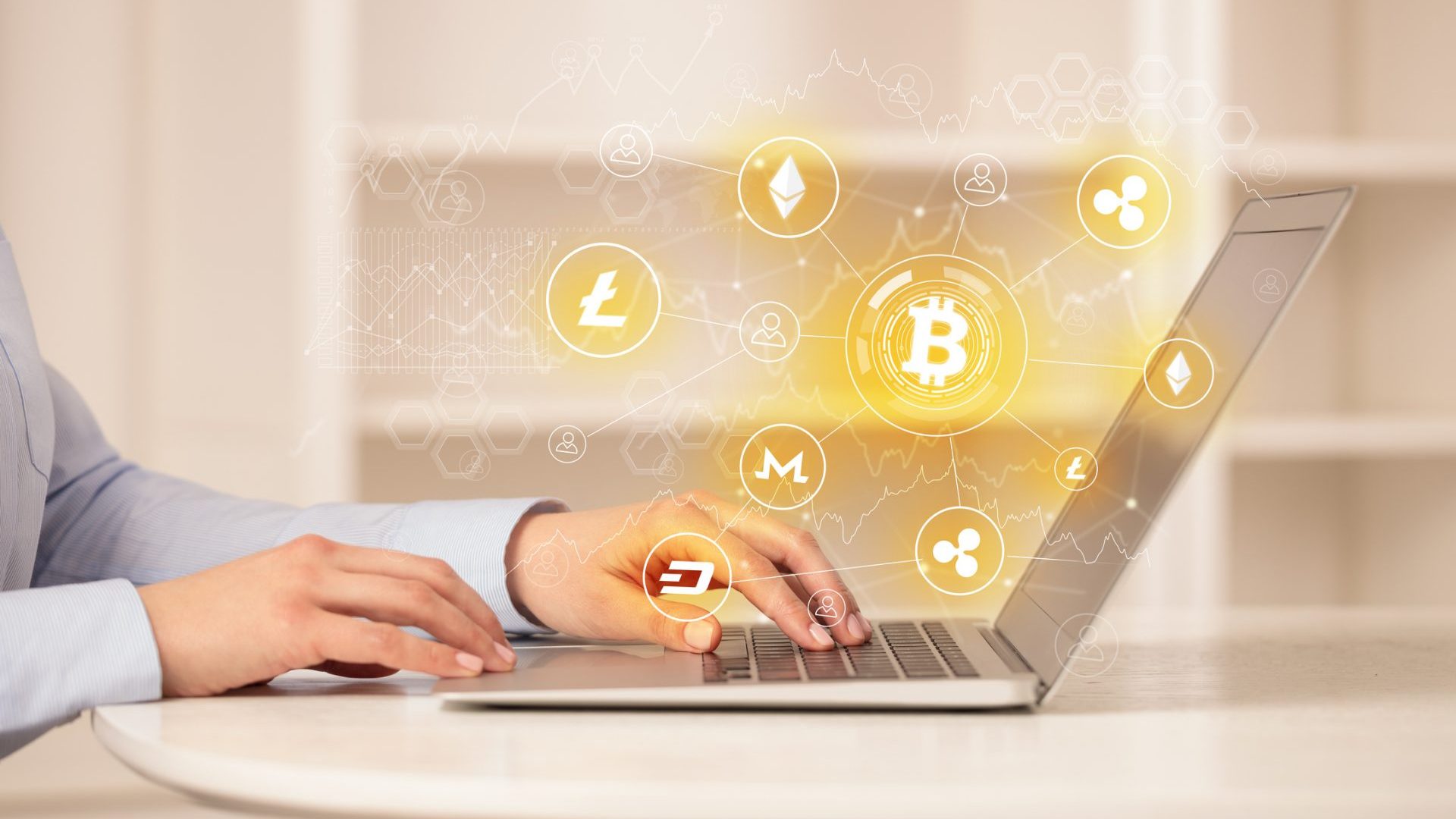 Avalanche (AVX)
Jan. 1 price: $3.58
Dec. 17 price: $110.43
YTD change: $106.85
YTD change (%): 2,984.64%
Avalanche is another Ethereum competitor, but it is relatively new to the sign, launching in 2020. Avalanche was created to run transactions faster and more energy-efficient than Ethereum, operating on a proof-of-stake platform.
Alternatives: 13 Ways To Invest That Don't Involve the Stock Market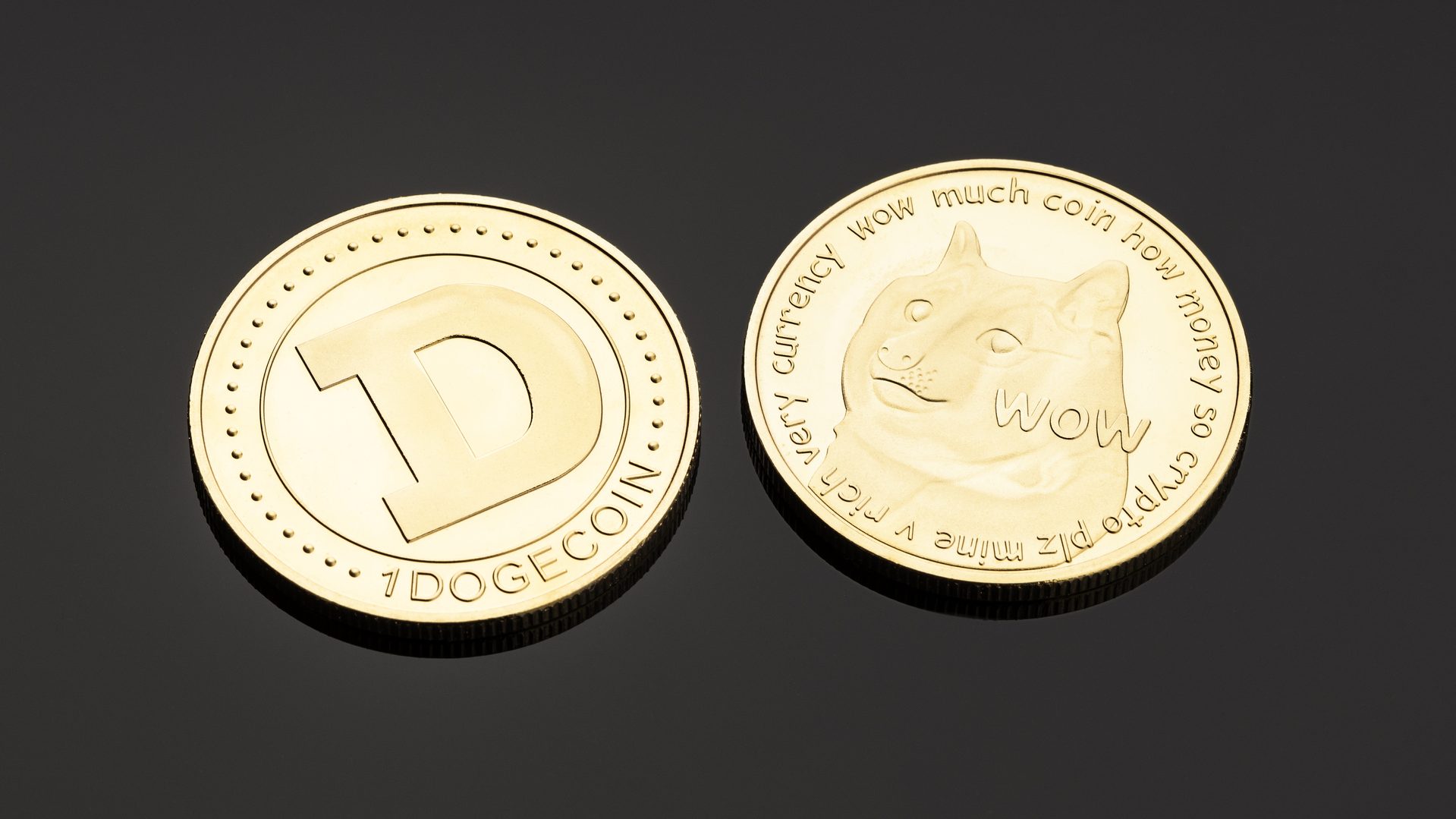 Dogecoin (DOGE)
Jan. 1 price: $0.0049
Dec. 17 price: $0.17
YTD change: $0.1651
YTD change (%): 3,369.88%
Dogecoin famously started out as a joke but has gotten a lot of publicity from tweets by Tesla CEO Elon Musk, who once facetiously dubbed himself "The Dogefather." In mid-December 2021, Tesla announced that it would allow customers to purchase merchandise using Dogecoin, boosting the coin another 20%.
Dogecoin (DOGE): What It Is, What It's Worth and Should You Be Investing?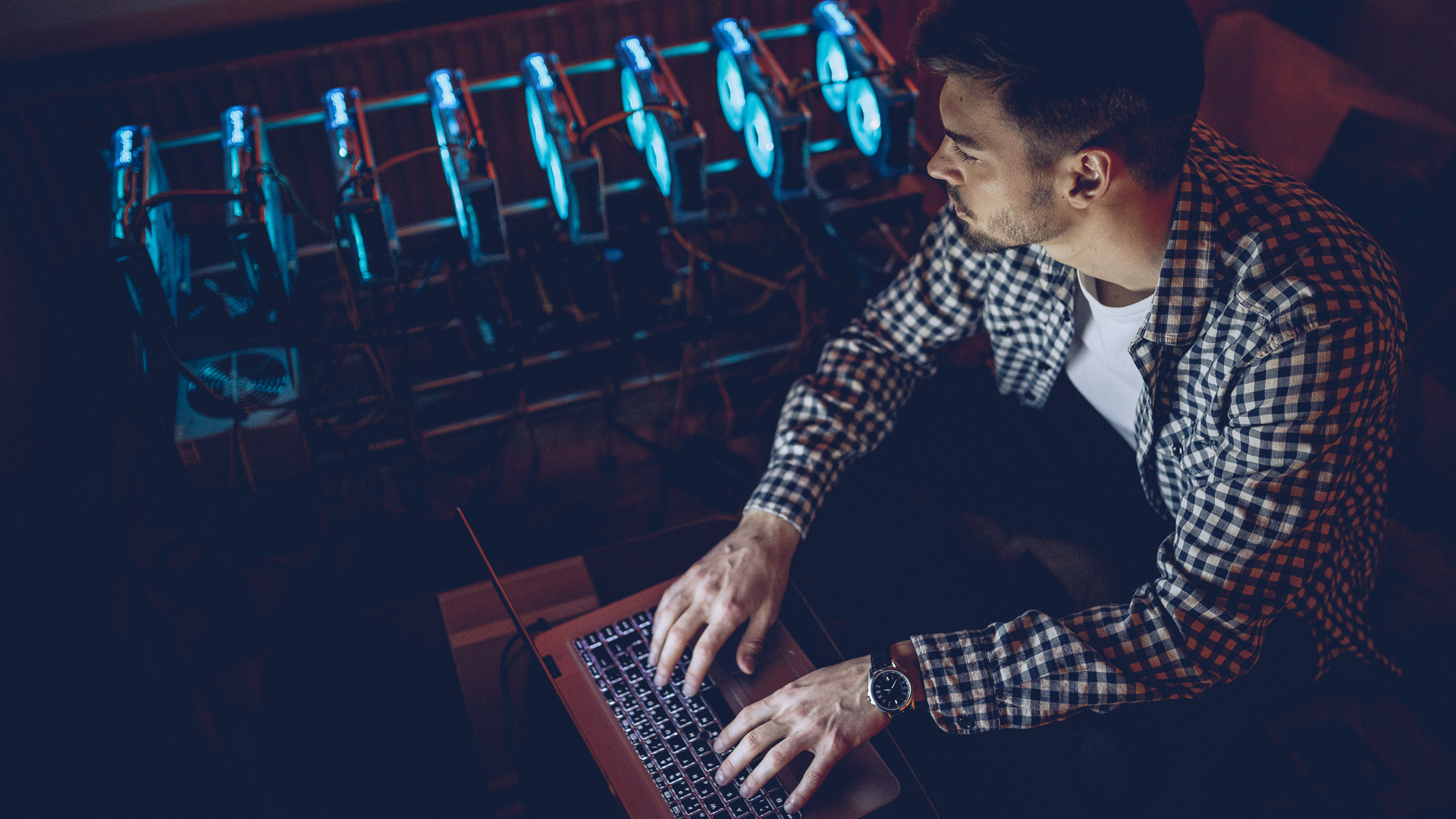 Terra (LUNA)
Jan. 1 price: $0.6374
Dec. 17 price: $66.36
YTD change: $65.72
YTD change (%): 10,311.04%
Terra is an interesting cryptocurrency because it is related to the Terra stable coin (UST). As more demand pours into UST, more LUNA is "burned," making it scarcer and subject to the laws of supply and demand. The gains in Terra (LUNA) can grow exponentially or vanish rapidly based on the demand for UST.
Watch Out: 13 Toxic Investments You Should Avoid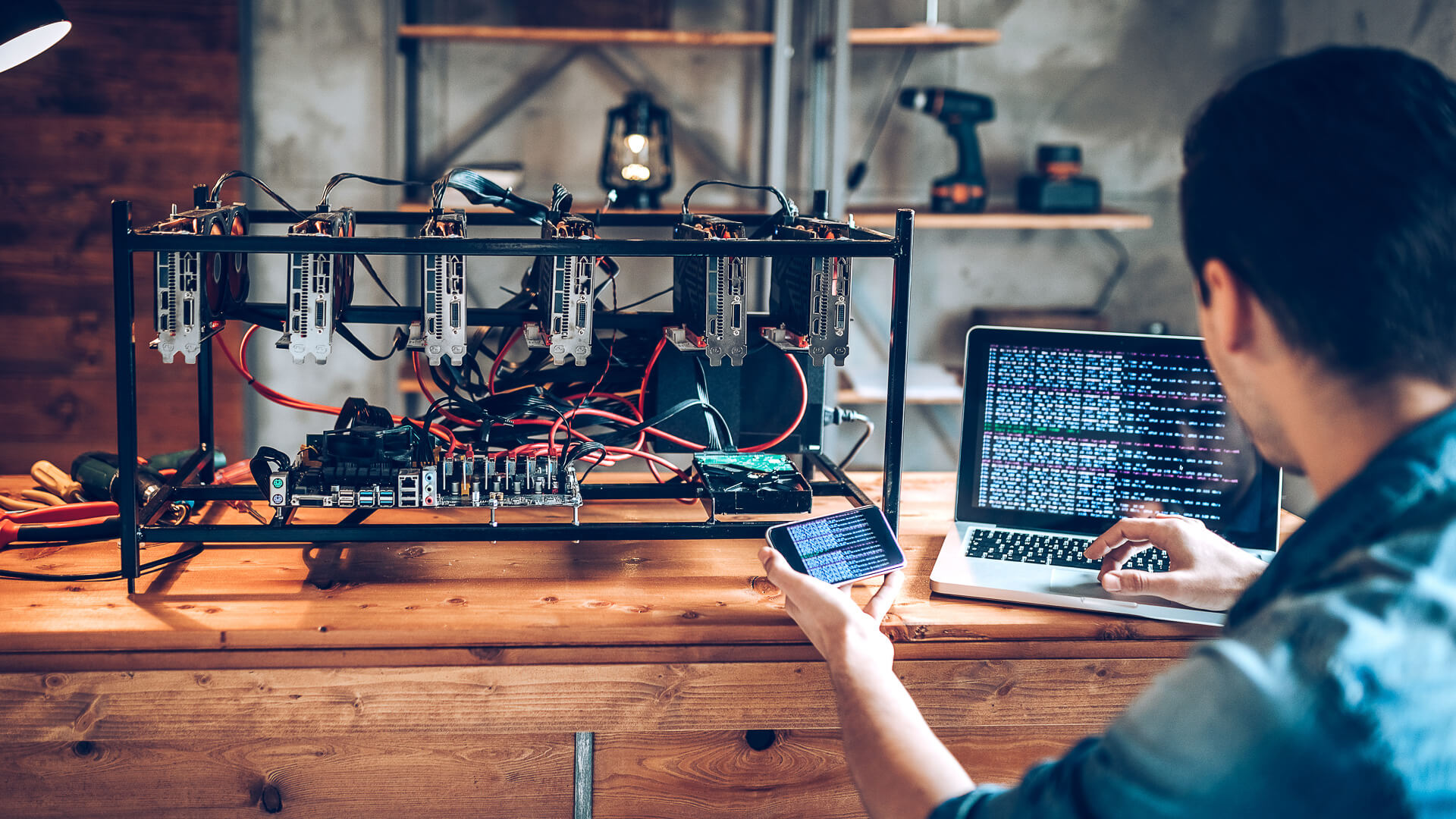 Solana (SOL)
Jan. 1 price: $1.61
Dec. 17 price: $175.37
YTD change: $173.76
YTD change (%): 10,785.79%
Solana is one of the major competitors to Ethereum, and it already operates using a proof-of-stake system, making it more energy-efficient and positioning it with a head-start before Ethereum switches to its own POS system under Ethereum 2.0.
Other: The Most Fascinating Things You Never Knew You Could Invest In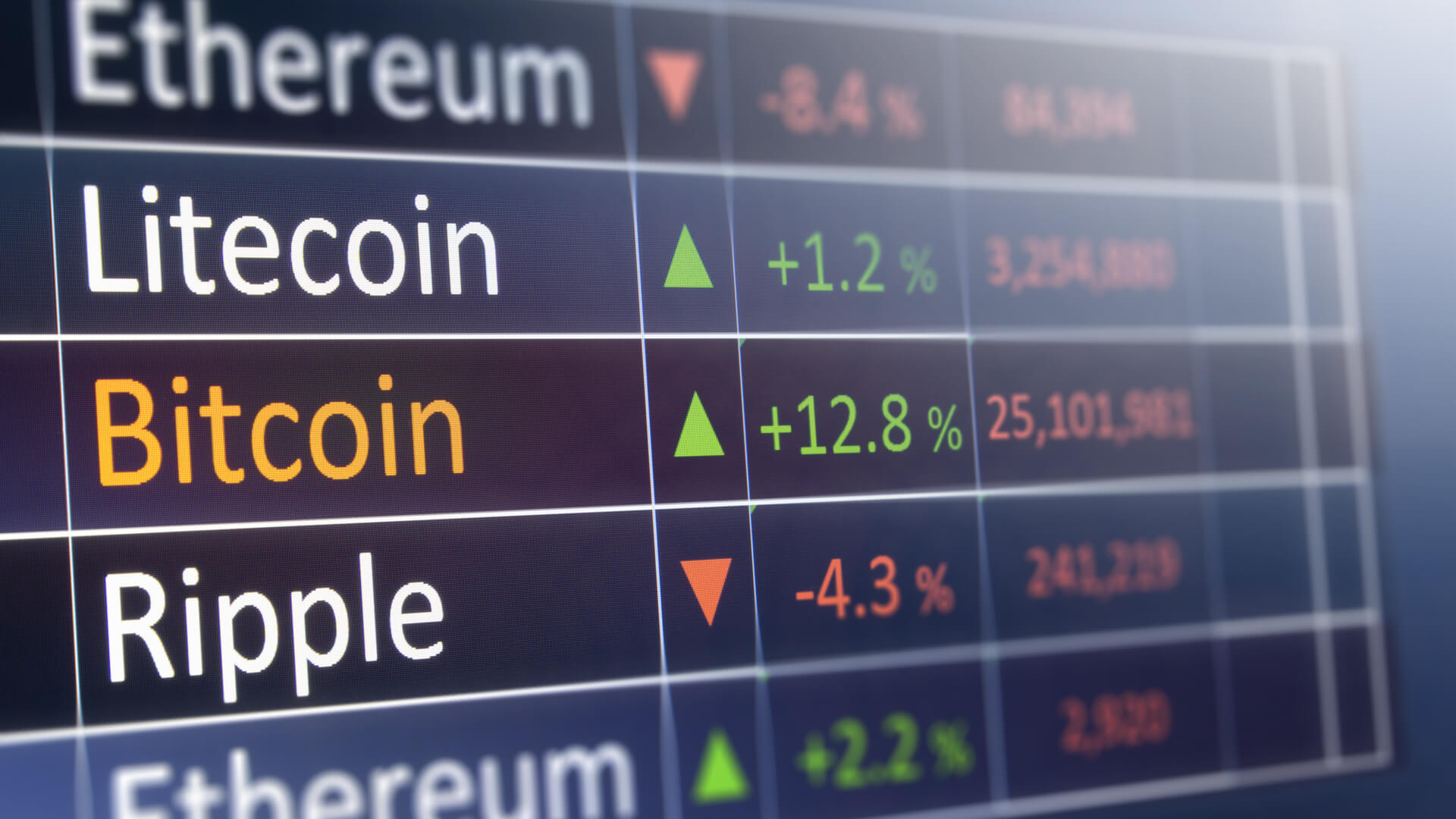 Polygon (MATIC)
Jan. 1 price: $0.01769
Dec. 17 price: $2.11
YTD change: $2.09231
YTD change (%): 11,827.64%
Polygon was designed as a "sidechain" to Ethereum, but it's growing twice as fast as Ethereum was at this stage of its existence and may end up becoming independent. There are also market rumors of the crypto receiving a huge cash infusion of $50 million to $150 million from venture capitalists.
More for You: 10 Cheap Cryptocurrencies To Buy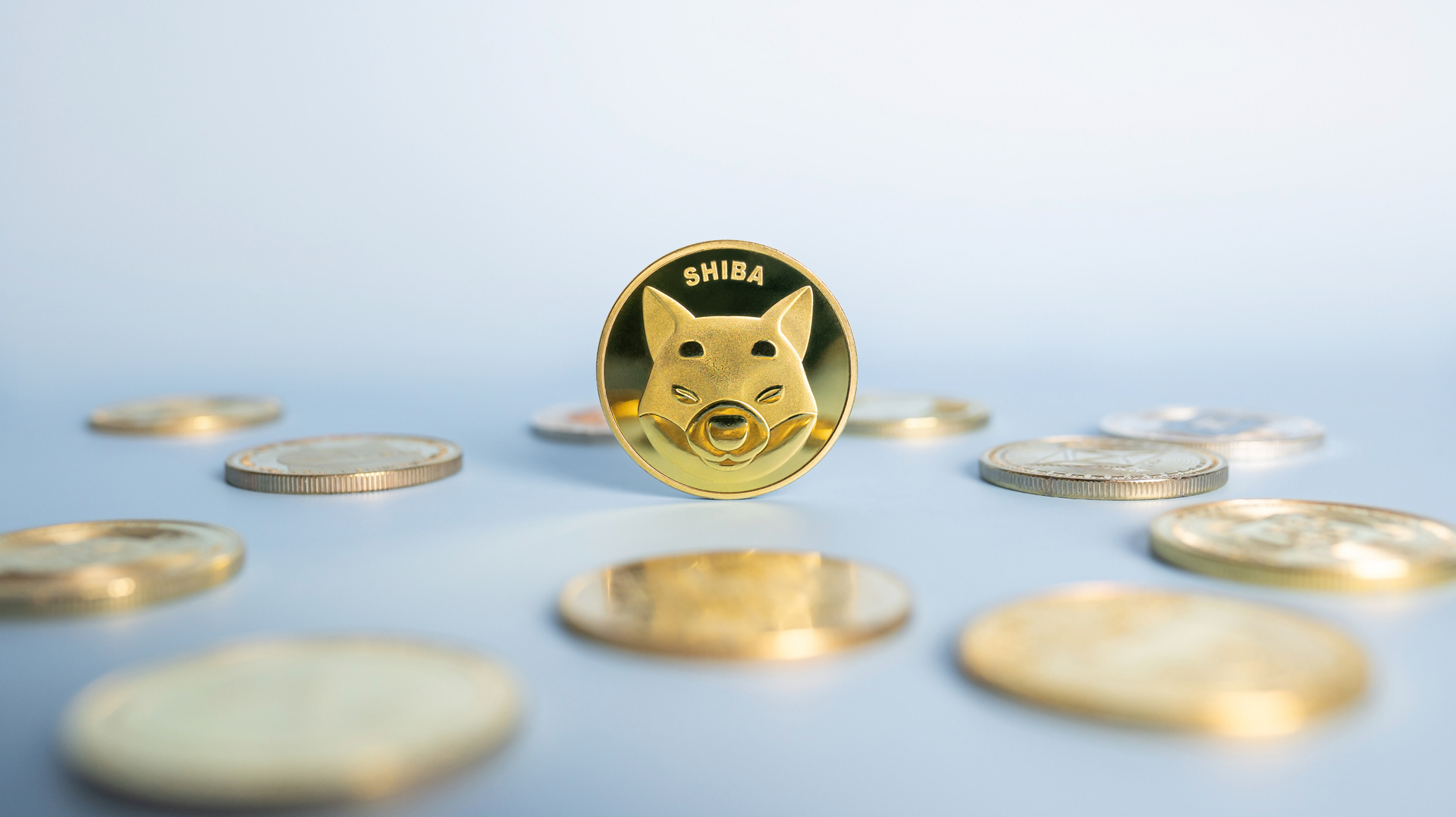 Shiba Inu (SHIB)
Jan. 1 price: $0.000000000073
Dec. 17 price: $0.0000312
YTD change: $0.000031199927
YTD change (%): 42,739,626.03%
Shiba Inu is another "mythical" cryptocurrency, in the vein of Dogecoin, but that hasn't stopped investors from riding the momentum train to some truly staggering gains. What's perhaps most remarkable about Shiba Inu's rise is that even after jumping over 40 million percent, the coin price remains at a microscopic $0.0000312.
More From GOBankingRates

BEFORE YOU GO
See Today's Best
Banking Offers