Not Your Keys, Not Your Coins: What To Know Following the FTX Collapse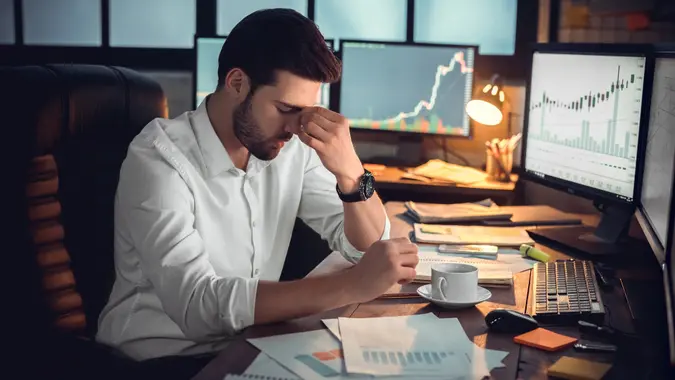 Victoria Gnatiuk / iStock.com
A crypto wallet owner needs a private key to access their funds. Not Your Keys, Not Your Coins (NYKNYC) is a term used to describe how crypto users do not have their private keys for their digital assets on crypto exchanges — the exchanges do. Exchanges have full control over customer accounts. If a customer owns crypto on an exchange, they trust that the exchange will keep their assets safe on their behalf.
There are a few reasons — in addition to the recent bankruptcy of FTX — that are now leading crypto owners to reconsider the amount of trust they put in crypto exchanges.
The FTX Collapse
FTX, one of the world's largest crypto exchanges, allegedly defrauded its customers by commingling customer funds from FTX with its sister company, Alameda Research. Alameda Research, focused on leveraged trading, was then securing loans from lending firms using FTT, an exchange token created by FTX. 
A large sell order of FTT from Binance, an FTX competitor, triggered a collapse in the price of FTT. Therefore, many FTX users moved to withdraw their assets from the platform. FTX did not have enough funds to meet customer withdrawal demands and quickly went bankrupt.
FTX CEO Sam Bankman-Fried has since been arrested, and the company has declared bankruptcy. 
Other Crypto Exchange Bankruptcy Cases
This isn't the first time a crypto exchange went bankrupt — Voyager Digital, Three Arrows Capital and Celcius are other examples from 2022 alone.
Bankruptcy is not uncommon in the crypto market. In fact, it has been happening since crypto began. Mt. Gox was the world's largest exchange at one time, processing 70% of all Bitcoin transactions. It declared bankruptcy in 2014, after hundreds of thousands of bitcoin were stolen in a hack.
For these reasons, early adopters of crypto have warned individuals about leaving digital assets on exchanges, a sentiment that has contributed to the popularity of the term NYKNYC.
How To Store Your Crypto Safely
To add an extra layer of protection for crypto assets, you can move your assets from an exchange to a hot or cold wallet. You will have to pay a fee to move crypto from an exchange to a hot or cold wallet. This amount may vary from network to network.
Hot Wallet
A hot wallet, also known as an online wallet, is a virtual currency wallet accessible online. Examples of hot wallets include the Trust Wallet and the Exodus Wallet. After crypto is added to a hot wallet, the owner has complete autonomy over their assets.
Hot wallets are usually recommended for small amounts of crypto. When transferring crypto from an exchange to a hot wallet, make sure to select the correct network. You may lose your assets if the network you choose does not support the coin you hold.
Cold Wallet
You can move crypto from an exchange to a cold wallet, also called a hardware or offline wallet. Two of the best cold wallet providers are Ledger and Trezor. Cold wallets are regarded as more secure than hot wallets, since they are not connected to the internet. This makes them less prone to cyberattacks and hacks.
The safety features of cold wallets make them the best options for storing the majority of crypto assets. However, make sure the cost is worth it — good cold wallets can cost more than a hundred dollars.
Final Take
The best way to secure your crypto is by using cold wallets, but these wallets are more suitable if for crypto worth a few thousand dollars. For smaller amounts of crypto, a hot wallet is the best option. In any case, always protect private keys and recovery phrases to ensure your crypto does not get lost or hacked.
FAQ
Here are some questions people ask about crypto wallets and protecting crypto assets.
Which crypto wallet is the best?

Ledger and Trezor are two of the best providers of cold wallets, while there are several hot wallets available online, including the Trust Wallet and the Exodus Wallet.

What is a self-custody crypto wallet?

Self-custody crypto wallets give owners full control over their private keys and full autonomy over how they send, receive and store crypto.

Do you own your keys on Crypto.com?

It depends. Using the Crypto.com exchange or custodial wallet option for storage means you do not own the keys. If you use the Crypto.com wallet

–

a non-custodial wallet

–

then you have control of the keys.

Do you own the keys on Coinbase?

Coinbase users who store crypto on the exchange do not hold private keys. They rely on Coinbase to safeguard their assets. Customers using the Coinbase wallet do have private keys, as it is a custodial hot wallet.
Our in-house research team and on-site financial experts work together to create content that's accurate, impartial, and up to date. We fact-check every single statistic, quote and fact using trusted primary resources to make sure the information we provide is correct. You can learn more about GOBankingRates' processes and standards in our editorial policy.