One Hashtag from Elon Musk Makes Bitcoin Spike in Minutes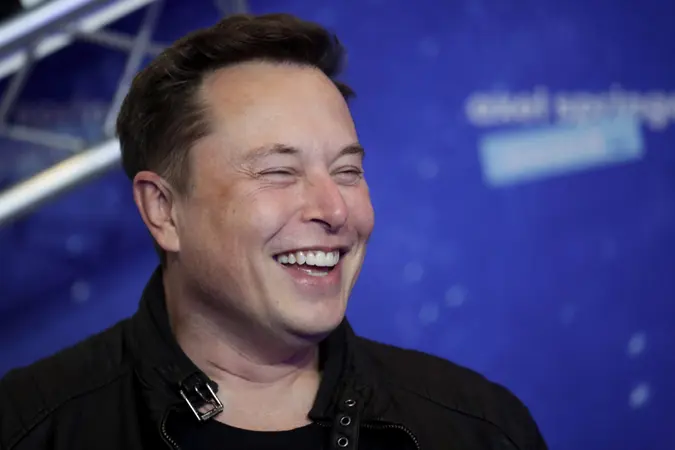 Hannibal Hanschke/AP/Shutterstock / Hannibal Hanschke/AP/Shutterstock
Tesla CEO Elon Musk added the hashtag #bitcoin to his Twitter bio today, prompting the cryptocurrency's value to jump once again, standing at $38,500 mid-day — an 18% jump.
See: Robinhood Blocks Traders on Reddit and Beyond from Buying GameStop Stock – Make Sense of the Market Mayhem
Find: Short Tweet from Elon Musk Sends Random Stock Soaring
Bitcoin finally broke the $20,000 ceiling in December, as demand from institutional investors rapidly increased, and it broke an all-time high of $40,000 on January 7.
Other big names have jumped on the Bitcoin bandwagon this week, including Ray Dalio, founder of Bridgewater Associates, one of the largest hedge funds with $138 billion in assets under management. In a note published on the firm's website, Dalio said yesterday he believes Bitcoin is "one hell of an invention."
See: Mark Cuban: "Bitcoin is Exactly like the Dot Com Bubble"
Find: Bitcoin's Bull Run Is on a Rampage — But How Long Will It Last?
"Those who have built it and supported the dream of making this new kind of money a reality have done a fabulous job of sustaining that dream and moving Bitcoin (by which I mean it and its analogous competitors) into being an alternative gold-like asset," Dalio writes.
"There aren't many alternative gold-like assets at this time of rising need for them (because of all the debt and money creations that are underway and will happen in the future). Because of what is going on in the world, besides there being a growing need for money or storehold of wealth assets that are limited in supply, there is also a growing need for assets that can be privately held…There exists the possibility that Bitcoin and its competitors can fill that growing need."
More From GOBankingRates: