Diem Coin: What You Need To Know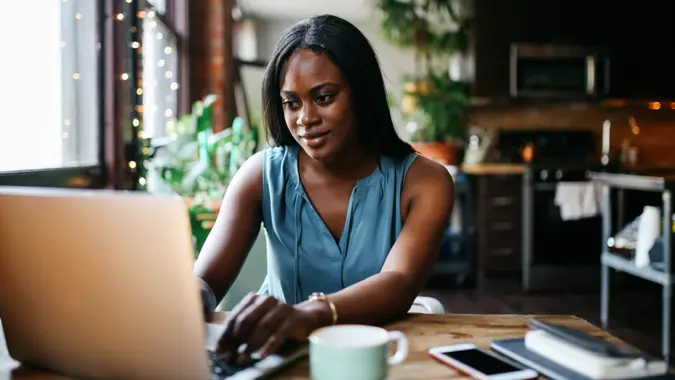 lechatnoir / Getty Images
The Diem saga started in 2019 when Facebook announced a new digital currency called Libra. The mission was simple yet ambitious. Facebook wanted to create a simple global payment system and empower billions of people who don't have access to traditional financial systems.
Following a time of significant growth in the cryptocurrency sector, new coins were hot and highly anticipated. However, the project's backer, Facebook, was already facing calls for regulation and antitrust measures, and the new technology purported to make significant changes to the banking system worldwide. So, naturally, there was early resistance to the project from regulatory authorities and traditional financial institutions. All of that resistance led to the project fizzling out.
In December 2020, the Libra Association announced a new name and committed to organizational independence from Facebook. Diem was born. The mission was to build "a safe, secure and compliant payment system that empowers people and businesses around the world."
Unfortunately, the optimism was short-lived.
What Is Diem?
Diem was a cryptocurrency project originally founded by Facebook that later was independently controlled by the Diem Association. The project's objective was to enable universal access to financial services.
Developed on blockchain technology, Diem was secure, scalable and reliable. Blockchain technology is a decentralized, secure and transparent database ledger system for tracking transactions. Diem built an open-source prototype called Diem Core to foster a global collaborative effort to advance the technology.
Good To Know

One key feature of Diem was that diem coins were backed by reserves, including cash and short-term government securities. These reserves made diem a "stablecoin" — a type of cryptocurrency that attempts to maintain a stable price by linking its value to that pool of assets. Stablecoins typically don't experience the same volatility that other cryptocurrencies have seen, although there have been exceptions.
The Diem Association boasted members from businesses and nonprofit organizations. Some notable members included Andreessen Horowitz, Shopify, Coinbase and Spotify.
What Happened to Diem?
In 2021, the Diem Association announced a partnership between Diem Networks US and Silvergate Capital Corp. Silvergate Bank was to be the exclusive issuer of the diem stablecoin as the association underwent a strategic shift to the United States.
Alan Lane, chief executive officer of Silvergate, said in a press release, "We believe in the future of U.S. dollar-backed stablecoins and their potential to transform existing payment systems."
This move was intended to simplify plans for the diem stablecoin. Silvergate was already a California state-chartered bank and a member of the Federal Reserve.
In January, the Diem Association announced it had sold its intellectual property and assets related to the Diem Payment Network to Silvergate. The announcement acknowledged positive feedback on its network design from the U.S. government, but after talks with federal regulators, it had become clear that the project could not move forward.
Silvergate integrated Diem Payment Network assets with its own Silvergate Exchange Network in a move toward launching a next-generation global payment system. A stablecoin, still under development, will be part of that system.
Silvergate noted in its first-quarter 2022 earnings call that it had worked with the Diem Association on a "first iteration" of its possible issuance of a stablecoin, and that its stablecoin would launch on the Diem blockchain, which is now part of Silvergate's stablecoin infrastructure. However, in an update during its second-quarter earnings call, which took place on July 19, Silvergate said it would be launching its own coin. The company originally intended for the launch to occur in 2022, but regulatory and other issues have forced it to push back its deadline.
What Was Diem Coin Worth?
Because the cryptocurrency never launched, it had no market cap or price. Silvergate's new stablecoin will be tied to the U.S. dollar, so presumably, its value will be pegged 1:1 with the dollar and its value will be $1 or within a fraction of a cent of $1.
For reference, here are some other stablecoins.
Tether
Tether is a stablecoin that is tied 1:1 to the U.S. dollar. The coin has a market cap of $68.9 billion as of Oct. 28.
USD Coin
USD Coin, another new stablecoin, is also tied 1:1 to the U.S. dollar. This coin has a market cap of $43.96 billion as of Oct. 28.
Binance USD
Binance USD is a Binance-native stablecoin also tied 1:1 to the U.S. dollar. Binance USD has a market cap of $21.57 billion as of Oct. 28.
Should You Invest In Silvergate's New Stablecoin?
All investments come with inherent risks, and cryptocurrencies are no exception. Cryptocurrencies can even come with more risk than some traditional investments. The technology is in its infancy, and crypto prices are highly volatile.
There are many good reasons for investors to consider investing in cryptocurrencies, but what about Silvergate's new stablecoin, specifically?
Here are some reasons you may want to consider investing.
Stable Value
Silvergate's stablecoin will be a fully reserved dollar-backed stablecoin, meaning Silvergate will hold enough dollar or dollar-equivalent assets in reserve to cover the value of its outstanding stablecoins. Some analysts believe that stablecoins will be the future of cryptocurrencies, at least that which will drive mainstream adoption and utilization. Because tangible assets back them, individuals, businesses and investors can have the confidence that they can easily exchange Silvergate's coins for local currency without difficulty — a vital consideration in light of the fact that Silvergate sees its coin as a means of payment rather than an investment asset. That means the diem replacement will likely have greater liquidity and lower volatility than coins like bitcoin.
Blockchain Technology
The Diem blockchain integrated into Silvergate's payment network will be the foundation of its digital currency. This technology boasts the latest advancements in security, privacy and transparency. Blockchain technology is decentralized, which means there isn't a single owner or controller of the network. Validation techniques check each transaction to prevent fraud. All records on the ledger are accurate.
What Is Silvergate?
Silvergate Capital Corp. is a publicly traded company based in California. In addition to serving as the holding company for Silvergate Bank, it provides financial infrastructure solutions and services for the digital currency industry. As of the third quarter of 2021, it had served over 1,300 fintech and digital currency clients and had 20 years of profitability under its belt.
Key Takeaways
Diem was a cryptocurrency project designed to facilitate global financial access. Its mission to enable open, instant and low-cost movement of money sought to empower people worldwide, including those without access to traditional banking.
Silvergate has a similar mission to expand global payment options and will issue its own stablecoin to execute it.
Daria Uhlig contributed to the reporting for this article.
Information is accurate as of Oct. 28, 2022.
Our in-house research team and on-site financial experts work together to create content that's accurate, impartial, and up to date. We fact-check every single statistic, quote and fact using trusted primary resources to make sure the information we provide is correct. You can learn more about GOBankingRates' processes and standards in our editorial policy.