The 10 Worst Performing Cryptocurrencies of the Last Year

5 min Read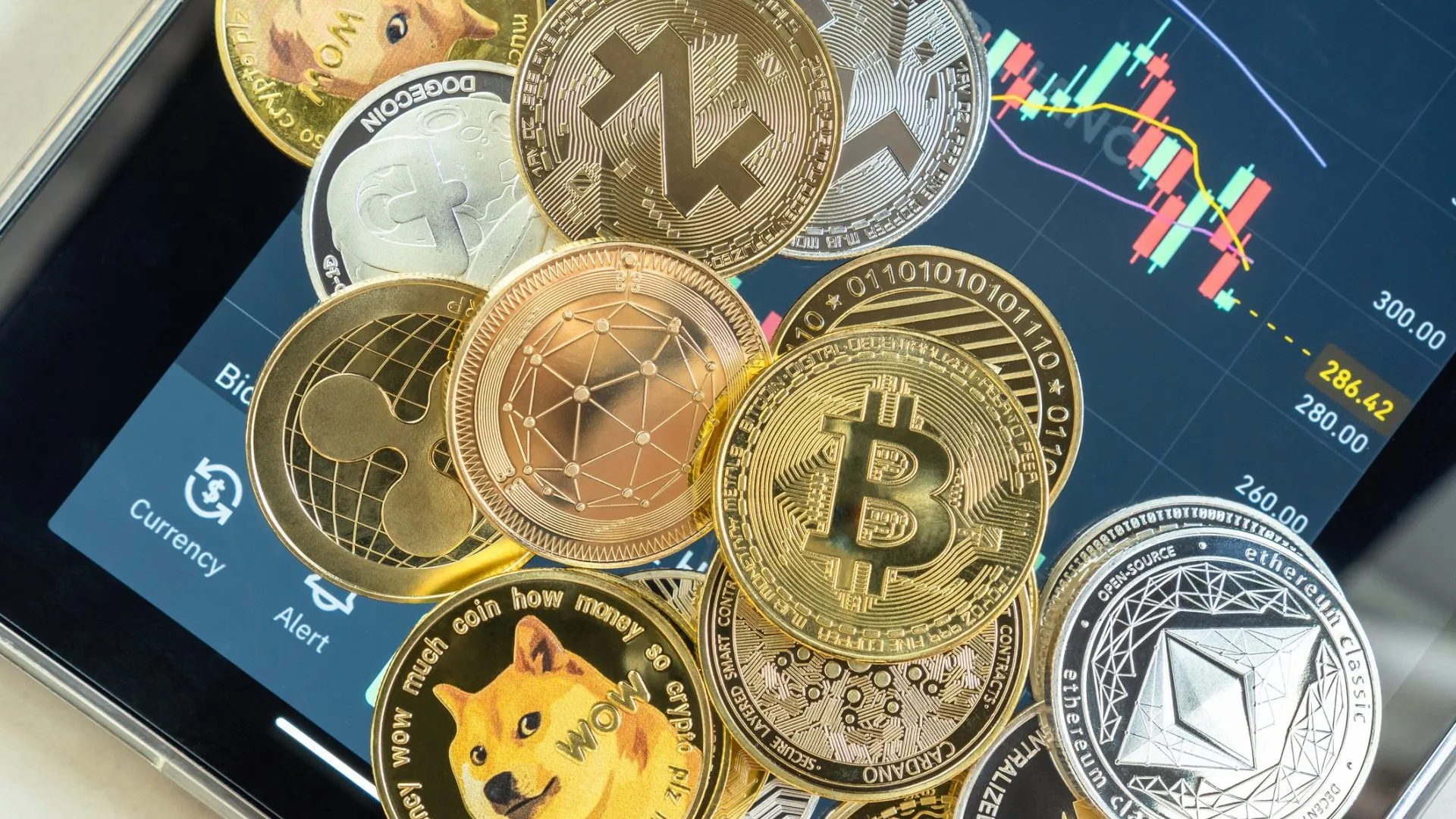 Cryptocurrency has been one of the buzziest areas of the market over the past few years, due in part to the astronomical gains that some coins have achieved. Over the past year, for example, Dogecoin has jumped over 8,000%, while Content Value Network has soared an astonishing 63,000%.
Learn More: Where Does Cryptocurrency Come From?
Read: 6 Biggest Myths About Cryptocurrency
On the other hand, this doesn't mean that you can just dive into any cryptocurrency and expect to become an overnight millionaire. Many cryptocurrencies have actually lost a significant amount of value over the past year, with some losing nearly all of their value. In this look at some of the worst-performing cryptocurrencies, the ranking only includes the top 100 largest cryptos, as many minor cryptos have traded down to nearly zero. Stablecoins have also been removed from the ranking, as they're designed to trade in lockstep with the U.S. dollar. Here's a look at the worst-performing cryptocurrencies over the past year.
Last updated: Sept. 14, 2021
OMG Network (OMG)
Price as of Sept. 13: $8.45
1-year price change: +120.57%
It might be hard to believe that a 120% gain over the past year puts a crypto into the "bottom 10" category, but the largest cryptos have generally had phenomenal years. The OMG Network, formerly known as OmiseGO, is a value transfer network for Ethereum and any ERC-20 token. According to its creators, it's the first production-grade layer-2 Ethereum scaling solution. As with most cryptos, it claims to move money across the blockchain cheaper, faster and without compromising on security.
Synthetix Network (SNX)
Price as of Sept. 13:

$10.81 

1-year price change:

+101% 
The Synthetix Network Token is another triple-digit winner that ends up on the "bottom 10" list simply due to the outsized gains that top cryptocurrencies made over the past year. The Synthetix Network Token is an Ethereum token that powers Synthetix, which is a decentralized synthetic asset issuance protocol. The synthetic assets created on the Ethereum blockchain are known as Synths. SNX tokens serve as collateral to create new Synths.  
Read: What Is the Next Big Cryptocurrency To Explode in 2021?
Klaytnv(KLAY)
Price as of Sept. 13: $1.31
1-year price change: +99.22%
The price of Klaytn has just about doubled over the past year, but that still puts it in the "bottom 10" of the biggest cryptos in terms of one-year performance. Klaytn is somewhat similar to Facebook's Libra network, but it seeks to combine the functionality of a private and public blockchain through advanced features.
Revain (REV)
Price as of Sept. 13: $0.0191
1-year price change:  +81.47%
Revain was established in 2018 and serves as a blockchain-based review platform divided into seven sections: projects, wallets, games, exchanges, mining pools, cards and casinos. Revain's goal is to provide authentic user feedback via high-quality reviews on all global blockchain products and services.
EOS (EOS)
Price as of Sept. 13: $4.64 
1-year price change: +70.23% 
EOS is designed to appeal to commercial developers and financial institutions looking to adopt blockchain technologies on a larger scale. Through innovations like parallel processing, EOS attempts to support thousands of apps without high fees or slow confirmation times.
NEM (XEM)
Price as of Sept. 13: $0.18
1-year price change: +46.48%
The New Economy Movement is powered by the XEM cryptocurrency. NEM uses a consensus algorithm known as Proof of Importance to verify transactions. The ultimate goal of the New Economy Movement is to create a healthy, collaborative ecosystem built on transparency and openness.
Beyond Bitcoin: Looking at Some Crypto Financial Jargon

Compound Dai (CDAI)
Price as of Sept. 13: $0.0216
1-year price change: +9.27%
Compound Dai dubs itself the most secure protocol for money, and it's backed by a number of well-known investors, including Bain Capital. On a technical level, Compound Dai is an algorithmic, autonomous interest rate protocol built for developers. The objective of Compound Dai is to unlock a universe of open financial applications.
Find Out: What Is Chainlink and Why Is It Important in the World of Cryptocurrency?
Crypto.com Coin (CRO)
Price as of Sept. 13: $0.17
1-year price change: +8.01%
Crypto.com Chain is an Ethereum token powering Crypto.com Pay. Crypto.com Pay is a value transfer service that provides cash-back rewards for users paying for goods and services on the system using the cryptocurrency.
Read More: Millennials Own More Crypto Than Any Other Generation
Bitcoin SV (BSV)
Price as of Sept. 13: $155.20
1-year price change: -4.65%
Bitcoin SV is one of the few major cryptocurrencies that's actually down over the past year. Bitcoin SV is a fork of Bitcoin Cash (BCH), which hard forks twice per year per its scheduled protocol upgrades. Bitcoin SV was created on Nov. 15, 2020, as a result of a clash between competing groups that created a fork not compatible with the published roadmap.
Economy Explained: Ethereum: All You Need To Know To Decide If This Crypto Is Worth the Investment

Yearn.finance (YFI)
Price as of Sept. 13: $32,018.03
1-year price change: -26.90%
YFI is an Ethereum token that runs on the Yearn.finance platform, and it uses automation to help get investors the best deal possible and increase their profits. YFI is a governance token, meaning it allows holders to vote on changes to the protocol's structure or operational model. There have been rare distributions of the token to users, who must primarily buy and sell the token like any other cryptocurrency.
More From GOBankingRates
Photo Disclaimer: Please note photos are for representational purposes only.
About the Author