Best Cheap Homeowners Insurance Companies for 2021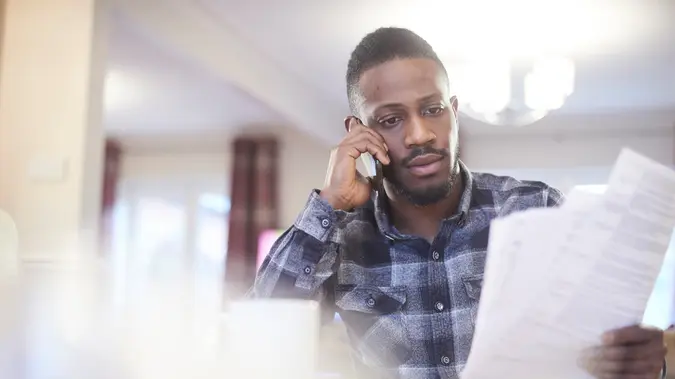 MartinPrescott / Getty Images
Your home is one of the biggest financial investments you'll ever make, and from a personal standpoint, it's probably the most meaningful. The best way to protect your investment is to make sure it's properly insured.
Although the average annual premium is $1,249, according to the most recent figures cited by the Insurance Information Institute, how much you'll pay for homeowners insurance depends on how much protection and the type of protection you purchase, the type of home you're insuring and deductibles you choose. Your personal level of risk also comes into play.
The 5 Best Cheap Homeowners Insurance Companies for 2021
The best cheap homeowners insurance companies offer more than just low rates. The J.D. Power 2020 U.S. Home Insurance Study looked at overall customer satisfaction with homeowners insurance based on price as well as interaction, policy offerings, billing process and policy information and claims.
The following five companies are the highest scoring based on a 1,000-point scale. Companies that restrict products to certain segments of consumers, such as the military or AARP members, are not included in the GOBankingRates list.
Company
J.D. Power 2020 U.S. Home Insurance Study Score
(1,000-point scale)
Best For
COUNTRY Financial
855
Straightfoward extended-coverage bundles
Amica Mutual
853
Dividend policies
Auto-Owners Insurance
843
Individual extended coverages
Erie Insurance
839
Comprehensive base policy
Allstate
829
Discounts
1. COUNTRY Financial
COUNTRY Financial offers financial security products, including insurance, investment accounts and financial planning, in 19 states throughout the U.S. and has an A+ rating from A.M. Best, which provides credit rates for companies in the insurance industry. The company offers three different homeowners insurance options:
Standard: A standard policy covers your home and other structures on your property as well as your personal property against damage or loss from storms, fires and theft. In addition, you get liability coverage for accidents and injuries that occur on your property, plus medical payments resulting from those injuries.
Premier: A premier policy offers the same coverage as a standard policy, plus additional protection for a single occurrence of physical damage to your home or your personal property. An example of such an occurrence is a paint spill that damages your flooring and stains your furniture.
Combination: A combination policy provides the same protection as basic coverage, plus additional protection for your home but not your personal property. This policy would cover the damage to your floor from a paint spill, but it wouldn't cover the damage to your furniture.
COUNTRY Financial offers multi-policy discounts as well as discounts for having an eligible COUNTRY Trust Bank or annuity account or disability income. You can also get discounts for having certain fire safety and security equipment, a new or hail-resistant roof, updated electrical writing and a heating system that doesn't use solid fuel like wood or pellets.
2. Amica Mutual
In addition to being one of J.D. Power's highest-ranked home insurance companies, Amica has an A+ rating by A.M. Best. The company focuses strictly on insurance products, offering both traditional and dividend policies. Dividend policies give you cash back on your premium payments, which can save you 5% to 20% each year.
Amica's coverages include the standard protections such as dwelling and other structures, personal property and personal liability, as well as loss-of-use protection that covers temporarily increased living expenses due to covered damage to your home. For an additional premium price, you can purchase extended coverage.
Extended Coverage Can Be Purchased For:

Dwelling replacement, allowing up to 30% above your standard coverage limit on repairs and rebuilding
Valuable items coverage for expensive items like jewelry and art, possibly for a broader range of perils
Personal property replacement to cover replacement costs rather than the depreciated value
Catastrophic coverage for earthquakes or floods, which aren't covered by a standard policy
Identity fraud expense coverage to protect you against losses in the event your identity is stolen 
You can purchase bundled extended coverage with Amica's Platinum Choice Home policy that includes dwelling and personal property replacement, coverage for water backup and sump overflow, credit card fraud, computer coverage, valuable item coverage and business property coverage, among other benefits.
You can earn one for having multiple policies with Amica and for signing up for autopay and/or e-billing. Amica also offers loyalty discounts beginning on your second anniversary, and a claim-free discount when you go three years without filing a claim.
3. Auto-Owners Insurance
Despite its name, Auto-Owners Insurance offers a long list of policy types, including homeowners insurance. Licensed in 26 states, Auto-Owners is one of the country's largest insurers and has an
A++ rating from AM Best.
Auto-Owners Insurance's standard coverages include dwelling and other structures, personal property, personal liability, medical payments and additional living expenses — the latter two being coverages some companies charge extra for.
You'll also find the usual optional extended coverages at Auto-Owners Insurance, and some that aren't so usual. These include ordinance or law coverage that pays to bring your home up to code if you need to repair or replace your home due to damage from a covered peril. You can also add coverage for equipment breakdowns, which protects you against losses to appliances and electronics from covered perils such as a storm that causes a power surge.
Auto-Owners Insurance gives you several ways to earn discounts. In addition to multi-policy discounts and discounts for e-billing and e-payments, security and safety devices and having a "favorable loss history," i.e., no claims, the company offers discounts for:
Automatic backup generator
Requesting a premium quote before your policy's effective date
Water shut-off system
Owning your mortgage-free
4. Erie Insurance
Erie is America's 12th-largest home insurer and has an A+ rating from A.M. Best. One thing that sets it apart from its competitors is that its base policy includes extras like guaranteed replacement cost, expanded coverage for valuables and coverages for gift cards and gift certificates, cash and animals — coverages Erie says its competitors don't cover or cover with more restrictions and lower limits.
Water backup/sump overflow, personal liability and identity recovery are all extended coverages for which you'll pay extra with Erie, but there's one option here that's unique: service line protection that covers damage to underground service and utility lines running from the curb to your home.
As for discounts, Eries has fewer than some of its competitors, but it does give you ways to save money. For example, you'll get a premium discount for having security and safety equipment. Erie also offers multi-policy and advanced-quote discounts.
5. Allstate
Allstate is Americans fourth-largest insurance company and has an A+ rating from A.M. Best.
Despite its size and resources, Allstate's base policy is quite generic, providing dwelling, personal property, liability and guest medical protection. However, its a la carte extended coverages include some useful options, such as electronic data recovery, yard and garden and green improvements, which let you replace damaged or destroyed covered items with versions that are more energy efficient.
Allstate also gives you lots of ways to save, including a discount for safety and security equipment. Here are some other discounts.
Other Allstate Discounts

Up to 25% multi-policy discount
20% discount for switching to Allstate without having had a recent claim with another company
10% discount when you switch and for every year you stay with Allstate
5% discount for enrolling in autopay
How Much Coverage Do You Need?
It's possible that your mortgage lender will determine how much coverage you need, but generally speaking, you should have enough homeowners insurance to rebuild your home and replace your belongings in the event they're damaged or lost.
Coverage for additional living expenses also deserves consideration. This part of your policy can have a significant impact on how comfortably you'll live if you're displaced from your home.
As for your belongings, you'll need to estimate their value and decide whether you want your insurance to cover depreciated value or the replacement value. Depreciated value pays you what the items were worth at the time you lost them. Replacement value pays the cost of new items to replace your damaged or lost belongings.
The III recommends that you have enough liability coverage to protect your assets — not just your home, but any asset that might be at risk if you were sued because of an injury that happened on your property or that a member of your household, including pets, caused.
Your insurance agent can help you determine whether you need extended coverage.
Good To Know

You'll need special coverage if you plan to rent out your home, whether to short-term vacation guests or long-term tenants. A regular homeowners policy, perhaps with a rider attached, might suffice for short-term rentals, but a residential rental needs the extra protection a landlord policy provides.
How To Save on Homeowners Insurance
Shopping around for the companies offering competitive premiums, opportunities to earn discounts and the best coverage for your needs is one way to make sure you're getting the best deal possible. But there are other things you can do to reduce your premiums.
Increase your deductible: Increasing your deductible from $500 to $1,000 can reduce your premiums by up to 25%, according to the III. Some companies let you choose a percentage rather than a dollar amount. Either way, it's a good idea to save the amount of your deductible in an emergency fund in case you have to file a claim.
Review your coverages: While you certainly don't want to be underinsured, there's no benefit to being overinsured, either.
Boost your insurance score: Although an insurance score isn't the same thing as a credit score, it is based on credit. Therefore, increasing your credit score by reducing debt, avoiding unnecessary applications for new credit and, most importantly, making on-time payments, can also raise your insurance score and reduce your premium.
Our in-house research team and on-site financial experts work together to create content that's accurate, impartial, and up to date. We fact-check every single statistic, quote and fact using trusted primary resources to make sure the information we provide is correct. You can learn more about GOBankingRates' processes and standards in our editorial policy.