Facebook Stock Down Thursday Following Antitrust Lawsuits from 46 States and the FTC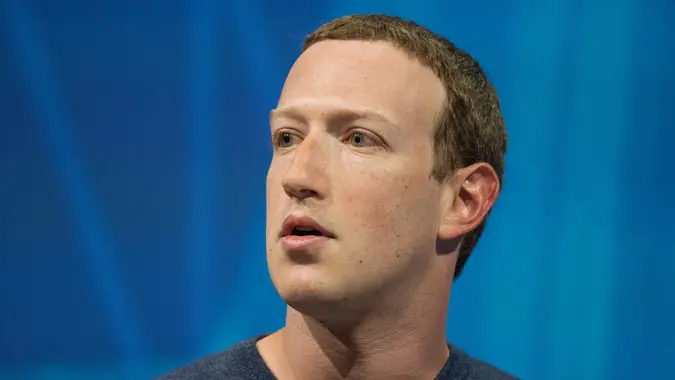 Frederic Legrand - COMEO / Shutterstock.com
Facebook is having a bad day, with its stock plummeting 2% on Wednesday and still down nearly 1% soon after markets opened Thursday. The price drop follows antitrust lawsuits from the Federal Trade Commission and dozens of state attorneys on Wednesday that could result in Facebook breaking up its relationship with Instagram and WhatsApp. Germany piled on Thursday morning with an antitrust probe, claiming the company allegedly tied its VR product Oculus to having a Facebook account.
See: The Year for Facebook
Find: IPOs We're Actually Excited About
According to Wednesday's antitrust charges, Facebook used illegal power grabs to neutralize potential rivals and crush competition with its "buy or deny" approach. In particular, the lawsuits cite Facebook's 2012 blockbuster purchase of Instagram and 2014 acquisition of WhatsApp as primary examples of its alleged monopolistic conduct. Further, the lawsuits claim that Facebook's focus on advertising revenue comes at the expense of users' personal privacy. As the global dominant personal social media platform, Facebook generated revenues of more than $70 billion and profits of more than $18.5 billion in 2019 alone.
Facebook stock down 2%. Maybe the losses accelerate but doesn't feel like "existential threat" trading action yet.

— James Pethokoukis (@JimPethokoukis)

December 9, 2020
"For nearly a decade, Facebook has used its dominance and monopoly power to crush smaller rivals and snuff out competition, all at the expense of everyday users," remarked New York Attorney General Letitia James at a press conference on Wednesday. "By using its vast troves of data and money, Facebook has squashed or hindered what the company perceived as potential threats."
See: How Much Is Mark Zuckerberg Worth?Find: 5 Stocks to Buy Before Christmas
It looks like Big Tech might be reined in, with the help of the courts. The lawsuits seek  to limit major future acquisitions by Facebook and potentially force the company to sell Instagram and WhatsApp–essentially breaking up the Silicon Valley tech titan. 
"Personal social networking is central to the lives of millions of Americans," said Ian Conner, Director of the FTC's Bureau of Competition in a statement released yesterday. "Facebook's actions to entrench and maintain its monopoly deny consumers the benefits of competition. Our aim is to roll back Facebook's anticompetitive conduct and restore competition so that innovation and free competition can thrive."
See: The Biggest Stock Climbs of 2020Find: What First-Time Investors Need To Know
So is Facebook a good buy or not? Investors Business Daily provided an analysis yesterday, suggesting that Facbook "still has a long growth runway and provides unmatched value to advertisers" and "has proved its mettle during an unprecedented economic downturn." But for the time being, it's not a good time to pick up the stock (though it will be soon).
More From GOBankingRates