How Robinhood and Other IPOs Performed in 2021

5 min Read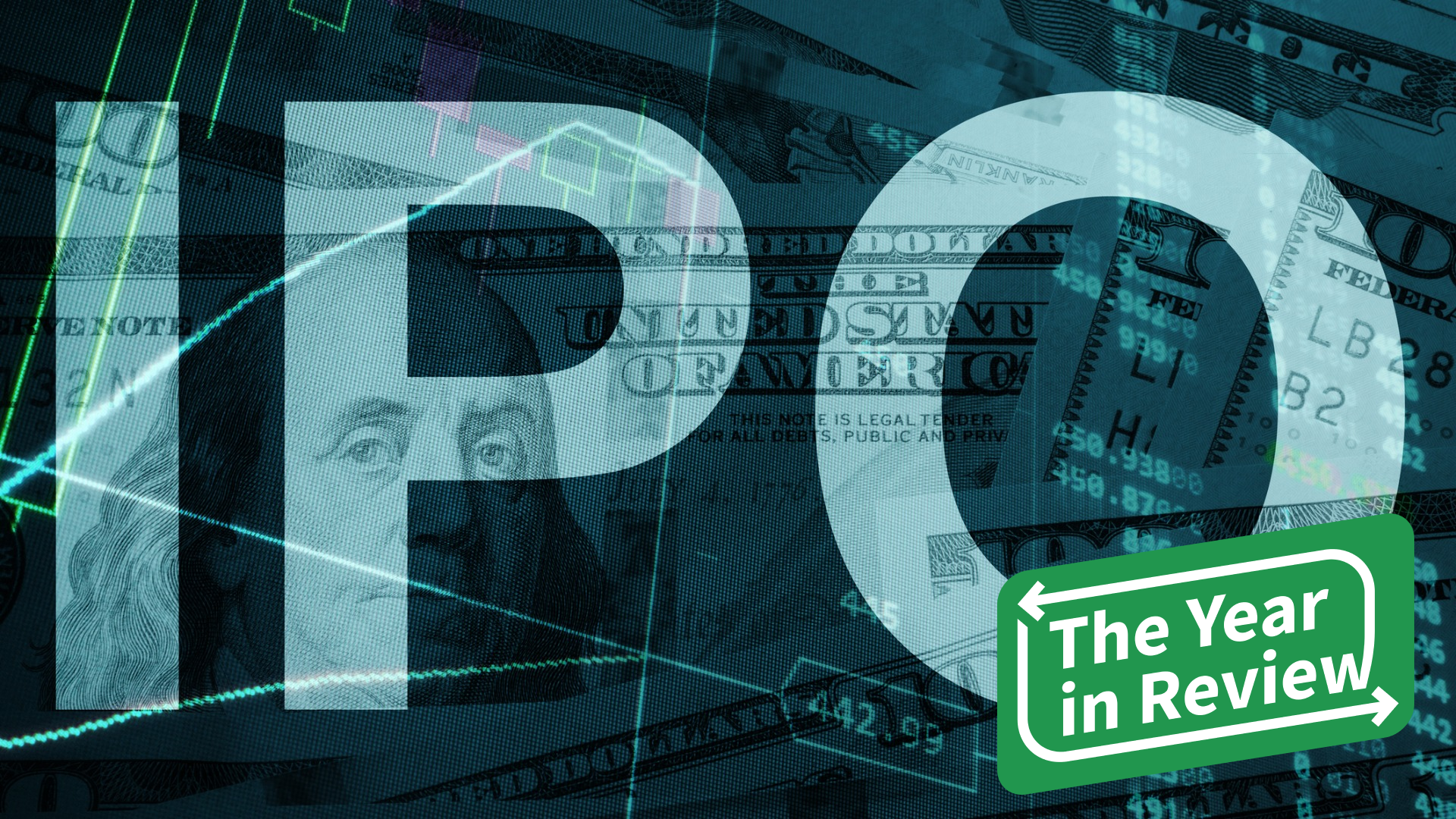 The coronavirus pandemic itself may be far from over, but the economic recovery in the U.S. is clear. In 2021, the stock market set all-time highs, the housing market exploded on the upside and a record number of companies went public.
Your Money: 3 Toxic Investments You Should Avoid
The Future: Ways Investing Will Change in the Next 25 Years
As of mid-December 2021, a whopping 528 companies had debuted on the public stock markets, raising about $175 billion.
While investor appetite for IPOs remained strong, not all newly public companies traded well after their debuts. Here's an overview of some of the most discussed public offerings of 2021, along with a look at how the stocks have performed.
Robinhood (HOOD)
IPO date: July 29
IPO price: $38
Price as of Dec. 17: $19.10
Robinhood was one of the most hotly anticipated public offerings of 2021, in part because of the role that Robinhood played in enabling so-called "meme stocks" such as GameStop and AMC Entertainment. Those stocks, along with many like them, rose hundreds or even thousands of percent on the backs of message-board traders using zero-commission online brokerages such as Robinhood. Yet, Robinhood's own stock has been a huge disappointment to traders thus far in 2021, down about 50% from its IPO price and a whopping 77% from its $85 high.
Investing for Beginners: What First-Time Investors Need To Know
Rivian (RIVN)
IPO date: Nov. 10
IPO price: $78
Price as of Dec. 17: $97.70
The rush to electric vehicles has been a dominant investment theme of 2021, thanks in large part to the success of industry-leader Tesla. Traders approached the IPO of electric vehicle maker Rivian with great excitement, pushing the stock up more than 141% to $188.34 before settling down at $100.73, a gain of nearly 30%. The stock price has bounced around a bit since the first trading day but is essentially back to about the first day's closing price.
Also See: 25 Money Experts Share the Best Way To Invest $1,000
Coinbase (COIN)
IPO date: April 14* (direct listing)
IPO price: $250* (reference price)
Price as of Dec. 17: $243.35
Coinbase came to market in mid-April via a direct listing, which is a simpler, more affordable way for a company to go public. As such, there was no official "IPO price," just a reference price based on private trading and estimates. As the first cryptocurrency exchange to go public, there was much excitement swirling around Coinbase's listing. The shares first traded at $381, up 52% over the reference price, before closing at $328.28, posting a first-day gain of 31%. However, as of mid-December, shares are back below the original reference price.
Learn More: How Does Cryptocurrency Work – and Is It Safe?
Lucid Group (LCID)
IPO date: July 26* (through SPAC)
IPO price: $24.25* (closing price of SPAC)
Price as of Dec. 17: $40.01
Lucid Group is another electric vehicle seeking to cash in on the current demand for luxury electric vehicles. The company's first EV, the Lucid Air, won Motor Trend's Car of the Year for 2022, and investors are equally impressed with the company's stock. Lucid Group didn't IPO but rather listed via a special purpose acquisition company (SPAC), which is a shell company that buys a private company to bring it public. The SPAC's final price before "becoming" Lucid Group was $24.25, and the stock was up about 11% on the company's first day of trading.
More: Car Brands That Are Making Buying a Car Worth Your While During the Pandemic
Roblox (RBLX)
IPO date: March 10* (direct listing)
IPO price: $45* (reference price)
Price as of Dec. 17: $102.40
Roblox is an online gaming platform where users can play games created by other developers. They can also use the Roblox Studio to create their own games. With over half of American kids under age 16 using Roblox in 2021, the company's public listing was greatly anticipated. The company went public via a direct listing with a reference price of $45, closing at $69.50 on its first day, a gain of 54%. The stock has continued its momentum into the end of the year as well.
SoFi Technologies (SOFI)
IPO date: June 1* (via SPAC)
IPO price: $20.15* (closing price of SPAC)
Price as of Dec. 17: $14.65
SoFi is a fintech founded in 2011 that offers its customers a variety of bank-like services, from savings and investment accounts to credit cards, personal loans and student loan refinancing. SoFi also offers cryptocurrency trading and commission-free stock and ETF trading, all from its online and mobile platforms. The company went public via a SPAC and closed its first day of trading up about 12%, although it has since slid back.
Find: 5 Startup Tech Companies Changing the Scope of the Industry
Bumble (BMBL)
IPO date: Feb. 11
IPO price: $43
Price as of Dec. 17: $32.85
Bumble is a female-first dating app that competes with the likes of Match Group. Enthusiasm was high for the stock on its first day of trading, as the stock immediately shot up 77% from its IPO price before settling in for a first-day gain of 63.5%. Unlike with some of its competitors, females must initiate the first conversation on the Bumble app. While the platform seemed to herald a new frontier on the online dating world, excitement for the company has begun to fade. The stock has slowly trended down since its opening spurt and now sits about 23% below its IPO price.
More From GOBankingRates
About the Author