June Mergers and Acquisitions: Amazon Acquires Whole Foods and More
Online retail juggernaut Amazon headlines June M&A news with its purchase of Whole Foods Market.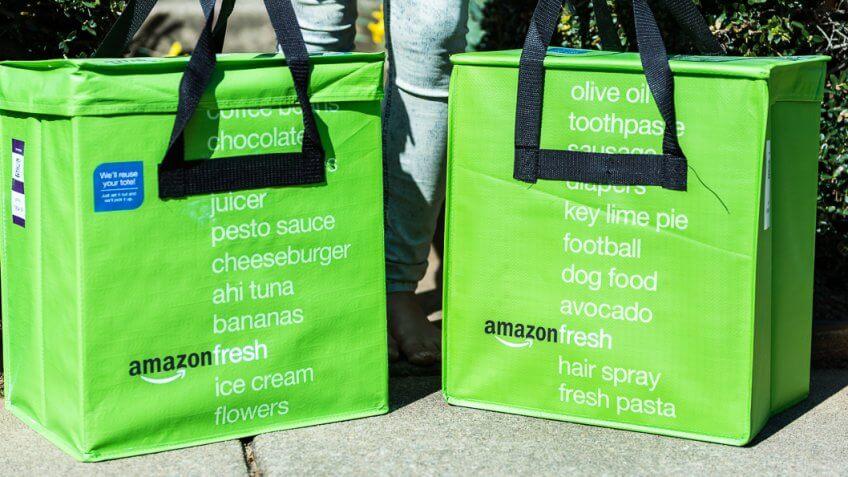 ablokhin / Getty Images
When companies need to grow, restructure or move in a different direction altogether, they might look to merge with — or be acquired by — a complementary company. Such deals are common in corporate finance and can help a brand increase its cash flow, market share and profitability.
While you should never act rashly with your money, monitoring M&As can help you invest your money more wisely. Read on to learn about the major mergers and acquisitions that took place this month.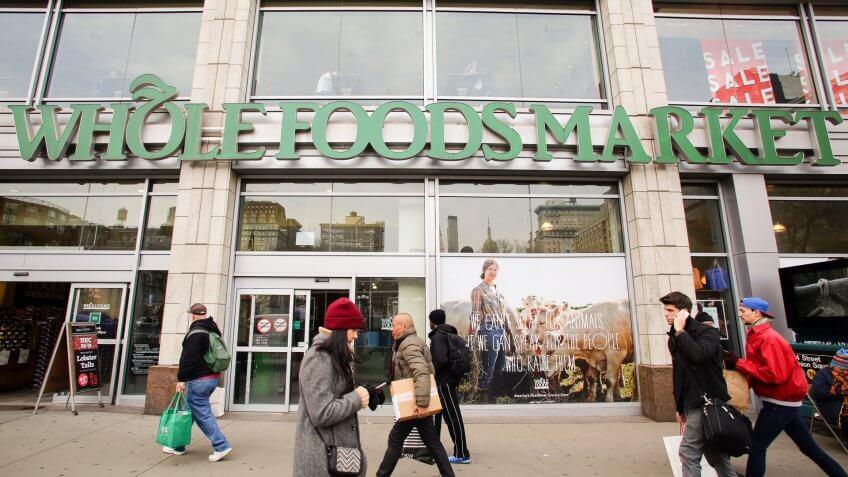 Northfoto / Shutterstock
Amazon Acquires Whole Foods
News broke on June 16 that Amazon (NASDAQ: AMZN) will buy organic grocer Whole Foods Market (NASDAQ: WFM) for $13.7 billion — or $42 per share — in an all-cash transaction. The deal is expected to close before the year is out.
Amazon's acquisition of Whole Foods takes the online retailer one step closer to moving into the grocery industry. Past forays include AmazonFresh and drive-in-like grocery delivery service AmazonFresh Pickup.
Non-traditional methods for buying groceries are becoming more mainstream. According to Nielsen, one in four adults purchased meal-delivery kits in 2016, with 70 percent turning into repeat customers. Online ordering is also growing in popularity. About 25 percent of American households currently buy groceries online, according to CNBC.
Under the Amazon umbrella, Whole Foods will remain true to its offerings of organic, non-GMO healthy foods. John Mackey will keep his job as Whole Foods CEO.
"Millions of people love Whole Foods Market because they offer the best natural and organic foods, and they make it fun to eat healthy," said Amazon Founder and CEO Jeff Bezos. "Whole Foods Market has been satisfying, delighting and nourishing customers for nearly four decades — they're doing an amazing job and we want that to continue."
Whole Foods Stock Reaction
In the days following the announcement, Whole Foods stock rose 1.5 percent to $43.32 — or 3.1 percent above Amazon's bid of $42 per share. The value has since declined slightly. At market close on June 26, it sat at $42.69. Amazon and Whole Foods have both experienced rising values throughout the first half of 2017.
Related: The Net Worth of Amazon's Jeff Bezos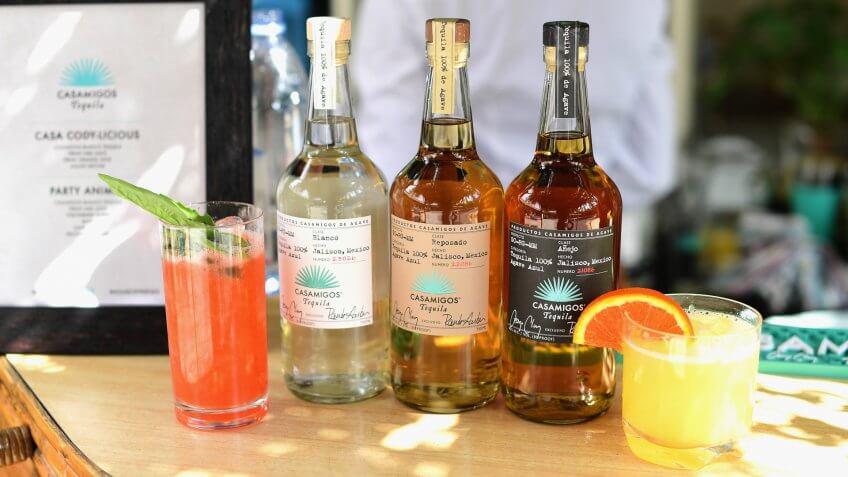 Matt Winkelmeyer / Getty Images for Turner Image
Diageo Buys George Clooney's Casamigos Tequila
Diageo (NYSE: DEO), a global leader in alcoholic beverages, announced on June 21 that it will buy the Casamigos tequila brand. Casamigos — which translates to "house of friends" — was founded in 2013 by Geroge Clooney, Rande Gerber and Michael Meldman. Valued at $1 billion, the deal is supposed to close in the second half of 2017.
"It supports our strategy to focus on the high growth super-premium and above segments of the category," said Diageo Chief Executive Ivan Menezes of the deal.
The Distilled Spirits Council reported that U.S. luxury tequila sales have grown by 706 percent since 2002. Rather than saving margaritas for special occasions, Americans are enjoying tequila cocktails year-round. The high-end Casamigos brand will fit in well with Diageo's other offerings, which include CIROC, Ketel One Vodka, Bulleit Bourbon and Don Julio tequila.
Diageo Stock Reaction
Diageo shares dropped $2.13 per share between June 21 and 22; however, they rose 58 cents to $120.20 at market close on June 26.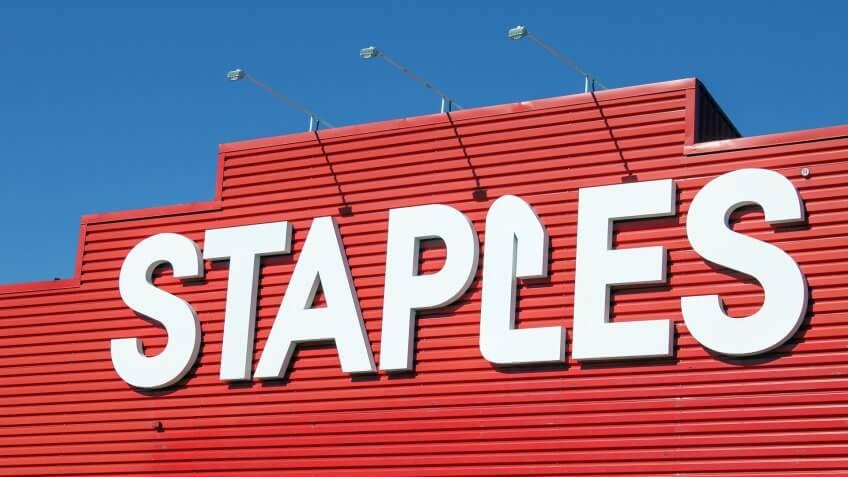 Niloo / Shutterstock
Private Equity Firm to Buy Staples
According to Reuters, the private equity firm Sycamore Partners is in talks to acquire Staples, Inc. (NASDAQ:SPLS). The deal is rumored to be in the neighborhood of $6 billion.
With 1,255 stores in the U.S., Staples has the largest market share of office supply stores in the country. Another 304 stores are located in Canada. Staples almost merged with Office Depot a year ago, but the deal was thwarted due to antitrust issues.
Private equity deals like this one have become rare in recent years due to the uncertainty of the retail industry. However, Sycamore specializes in retail and consumer investments and has had success in this sector with brands like Dollar Express and Hot Topic.
Reuters reported that, should the deal go through, Sycamore might shift Staples' customer focus to businesses, rather than individual consumers. The negotiations are confidential and neither company has issued a statement as of publishing.
Staples Stock Reaction
Staples stock immediately surged upon news of the possible merger. The rise has held strong for the most part, falling slightly to land at $9.26 at market close on June 26.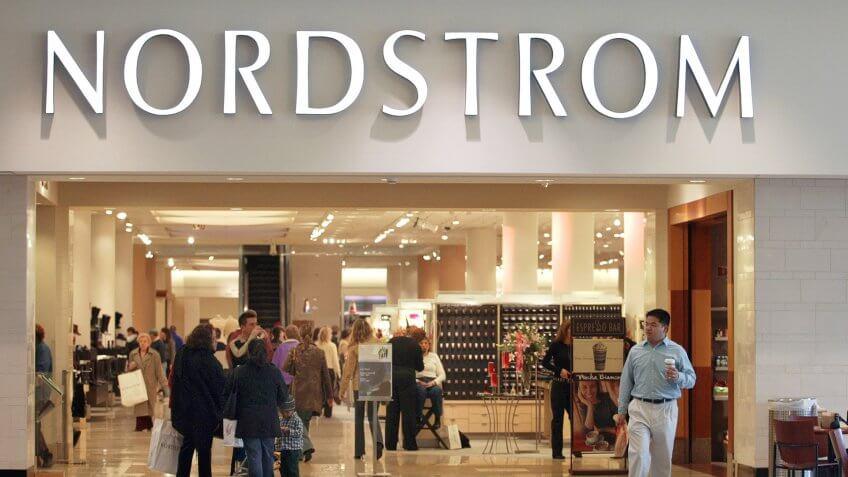 Tim Boyle / Getty Images
Nordstrom Family Seeks Private Equity Buyer
In related M&A news, the Nordstrom family is seeking a private equity firm to buy the Nordstrom company (NYSE: JWN). The family owns 30 percent of the company.
Unlike many retailers, Nordstrom is faring well in the changing retail environment. According to customer experience management solutions company Market Force Information, Nordstrom has been voted the nation's favorite fashion retailer for the last five years. The company's superb customer service is one reason for the distinction. Nordstrom Rack, the company's off-price retail division, is another reason. Nordstrom Rack continues to gain market share while retaining a loyal customer base.
Nordstrom is not without issues, however. According to CNBC, taking Nordstrom private could help the retailer address problem areas and restructure without shareholder scrutiny. Nordstrom could then emerge better positioned for today's changing retail market.
Nordstrom Stock Reaction
Investors appear to agree with the private equity strategy, since shares have risen 13.8 percent since the news was announced. Nordstrom was trading at $47.80 at market close on June 26. Overall, the retailer is up 3.9 percent for the year.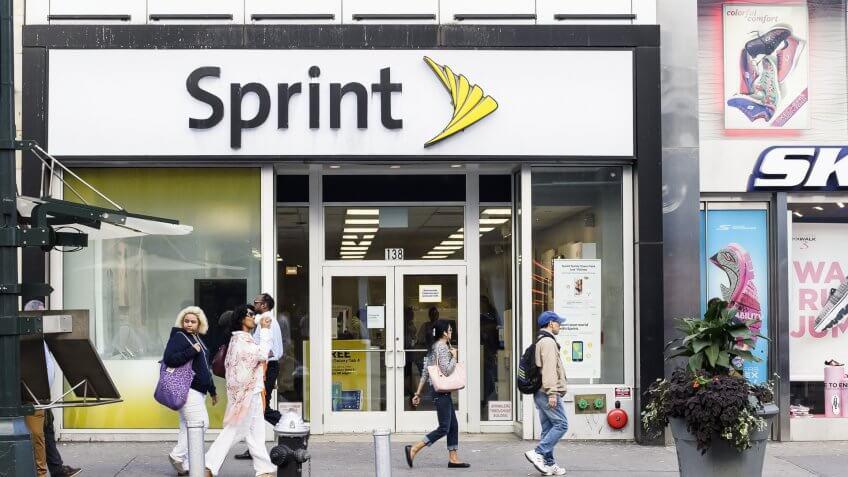 DW labs Incorporated / Shutterstock
Sprint Puts T-Mobile Merger on Hold
Sprint (NYSE:S) made M&A news last month when Bloomberg reported the telecommunication giant was in talks with T-Mobile US, Inc. (NASDAQ:TMUS) owner Deutsche Telekom AG regarding a merger.
But this month it was announced that Sprint has put those talks on hold to begin M&A discussions with cable companies Charter Communications, Inc. and Comcast Corp. (NASDAQ: CMCSA). T-Mobile merger talks are halted for two months while the three companies explore options.
According to MarketWatch, the cable companies are considering moving their wireless functions from their current provider, Verizon, to Sprint in a deal that would be better suited for each company. It is also rumored that the companies might jointly acquire Sprint, which has a market value of $32 billion.
Sprint Stock Reaction
Sprint stock jumped from $8.01 to $8.30 per share at market open on June 27. The stock traded at a high of $8.49 at 10:04 a.m. on June 27, but has since declined. T-Mobile stock saw a sharp decline at market open on June 27, dropping from $63.15 to $61.05 at the opening bell.
Keep Reading: Smart and Stable Stocks to Invest in During the Trump Administration