The Stock Market Today: Dow Takes a Hit, Target and Other Big Names Jump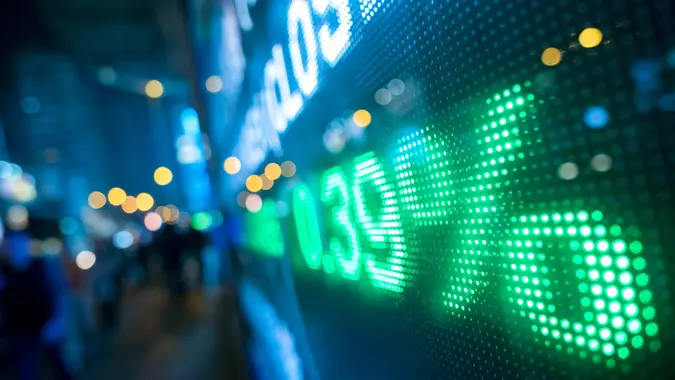 ©Shutterstock.com
The stock market took a minor spill on Wednesday. During the day, the Dow Jones Industrial Average traded 15 points lower, while the S&P 500 lost 0.06%, and the dollar plunged to its lowest level in two years. The drop-off comes after an optimistic jolt around the positive COVID-19 vaccine news that saw the Dow leap 470 points on Monday. The strong performance of small caps helped bolster the market from a more serious decline, with the Russell 2000 continuing to pick up momentum this week.
Among the companies that took the biggest hit on the market were Lowe's, whose shares plunged 6% after the home goods retailer reported third-quarter fiscal earnings and a future profit outlook that fell short of investor expectations. Carnival Cruise Line also lost ground, sliding 4% in premarket trading following the company's announcement of a new equity capital raise and the cancellation of all cruises from the U.S. in January. 
Strong performers include Tesla, which jumped 8.5%, Target which rose about 4% and La-Z-Boy soared 8% after the furniture maker reported promising third-quarter earnings. Also up is Boeing, which now has the approval it's been awaiting from the Federal Aviation Administration to bring back its popular aircraft, the Boeing 737 Max, which was decommissioned and under investigation following two crashes that killed 346 people. The aircraft manufacturer, which has been slammed by the pandemic, rose by around 1%, to its highest level since June. 
All in all, it's a mixed bag for the stock market today and reflective of this very strange time. There's great excitement around the COVID-19 vaccines, but we also have a ways to go before we get to the other side of this pandemic. The U.S is recording roughly 157,000 new coronavirus cases per day, on average, as of Tuesday, according to a CNBC analysis of Johns Hopkins data. 
Take a look at what you can expect from stocks this holiday season.
More From GOBankingRates