Sustainable Mutual Funds: What They Are and How To Find the Best Ones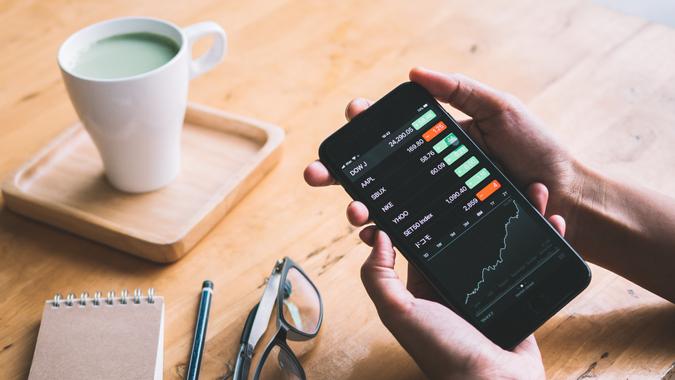 Chayantorn Tongmorn / Shutterstock.com
There are many names for sustainable mutual funds. Some are dubbed "socially responsible" funds, while others carry the acronym "ESG" funds, which stands for their three main investing components: environmental, social and governance. What seemed to be a fad a few decades ago has blossomed into a popular and growing investment field. Rather than having to choose from a handful of generally underperforming, socially-focused mutual funds, investors are now spoiled for choice with funds that both have a social conscience and can perform quite well. However, although they tend to be painted with the same brush, sustainable mutual funds carry a wide variety of investment objectives and risk profile. Here's a quick overview of how you can sort out the best sustainable mutual funds and what you should be looking for while contemplating an investment.
Read: Top Environmentally-Friendly Companies To Invest In
Check the Fund's Investment Profile
Sustainable mutual funds are all dedicated to socially beneficial principles, but that's quite a wide net. While some funds might focus on environmental concerns, such as clean water and energy, others may focus more on how companies treat their workers or those that avoid "sin stocks," or those that produce tobacco, alcohol, firearms and the like. If you're looking at a sustainable fund, it likely means that you have certain social principles you want to support. That's why it's important to read a fund's prospectus to understand exactly what sustainable areas the fund is focusing on. For example, if you're a heavy smoker but you want to invest in solar power, it makes no sense to pick a fund that invests in everything except tobacco stocks.
See: Companies That Have Committed To Reducing Waste and How They Plan To Do It
Compare Performance Histories
Although it may feel good to invest in a mutual fund that aligns with your personal principles, the primary objective of investing is still to make money. If you pick a mutual fund that has objectives you agree with but loses money every year, you're better off putting your money in an S&P 500 index fund or even a CD and donating your extra money to a charity you support. Once you've found a collection of funds with investment objectives you can get behind, compare their performance histories to narrow down your choices to the cream of the crop.
Read: All You Need To Know About the Economy
Watch the Expenses
Expenses on mutual funds have been coming down for years, but they're still something to keep an eye on. Some sustainable funds, particularly newer ones with smaller asset bases, may still charge high annual expenses, typically dubbed the "expense ratio" in fund literature. If you've narrowed down your choices to a few sustainable funds that meet your requirements in terms of objectives and performance, the next step is to compare annual expenses. Over the long run, those expenses can add up and detract from your total return. All else being equal, you'll want to choose the fund with lower expenses.
Check Out: 10 of the Most Environmentally Friendly Companies in the US
Consider ETFs
When searching for the best sustainable fund, don't limit your search to traditional mutual funds. Many sustainable exchange-traded funds are now available, ranging from standard ESG funds to those focusing on solar power, fossil fuel-free energy to gender diversity. These ETFs often have lower expense ratios than traditional mutual funds and can be bought or sold in real-time on the stock exchange, rather than directly from the fund company after the market close.
More From GOBankingRates
Last updated: April 26, 2021