What Is the Dow Jones? 11 Things Every Investor Should Know
Learn about the Dow so you can confidently invest.
Dean Drobot / Shutterstock.com
On Jan. 18, 2018, the Dow Jones topped 26,000 for the first time in history. But that doesn't mean much if you don't know what the Dow Jones Industrial Average signifies and what Dow 26,000 means to investors.
GOBankingRates compiled 11 facts that everyone should know about the Dow Jones so that you can be a more informed investor — and understand whether 26,000 is a number to get excited about when it comes to the Dow.
1/11
Vintage Tone / Shutterstock.com
1. The Dow Is a Stock Index
The Dow Jones Industrial Average, created in 1896, is a stock index composed of 30 large, "blue chip" corporations. The Dow has expanded to 30 companies from 20 stocks in 1928.
Today, this index includes Goldman Sachs (GS) 3M (MMM), Disney (DIS), ExxonMobil (XOM), Boeing (BA) and Coca-Cola (KO). Given its legacy value, investors frequently cite its growth and use it to glean investment advice. It doesn't, however, provide as strong a gauge of broader market performance as the Standard & Poor's 500 index, which captures the performance of the largest publicly traded companies, or the Russell 2000, which captures small-cap growth.
Related: 10 Stocks That Soared in 2017
2/11
mansong suttakarn / Shutterstock.com
2. The Dow Has Interesting Ties to The Wall Street Journal
Three men founded the Dow Jones index, but only two of them carry the name. Charles Dow was an American journalist who founded The Wall Street Journal in 1889. He founded Dow Jones and Company in 1882 with statistician Edward Jones and Wall Street Journal journalist Charles Bergstresser. Dow developed Dow Theory, a series of principles for analyzing market behavior. His work would later become the basis for future advancement in technical analysis.
Find Out: What Is Options Trading?
3/11
sitthiphong / Shutterstock.com
3. The Dow Jones Is Not Tied to That Edward Jones
As far as Dow Jones historical data goes, you now know that Charles Dow and Edward Jones have their names tied to the Dow Jones index. But it's important to note that this Edward Jones was a statistician who died in 1920.
Many connect the Dow Jones with another Edward Jones, an investment banker who founded Edward Jones Investments in 1922 and earned a seat on the New York Stock Exchange in 1942. Today, Edward Jones Investments is a $19.5 billion company owned by The Jones Financial Companies.
Find Out: What the Dow Jones Was Worth the Year You Were Born
4/11
dennizn / Shutterstock.com
4. Only One Industrial Company Remains From the Original Index
The original Dow Jones consisted of 12 companies: American Cotton Oil, American Sugar, American Tobacco, Chicago Gas, Distilling & Cattle Feeding, General Electric, Laclede Gas, National Lead, North American, Tennessee Coal and Iron, U.S. Leather pfd. and U.S. Rubber. Each of these firms represented each sector of the stock market.
Today, however, only General Electric remains a component of the Dow Jones index chart. The Dow dropped it twice, but it rejoined in 1907 and has remained for 110 years.
5/11
ymgerman / Shutterstock.com
5. The Dow Jones Average Isn't a True Average
The DJIA is not a true average as its name might suggest. For this reason, people are frequently confused by how the Dow is calculated.
To obtain the value of the DJIA, you must add the prices of all 30 stocks and then divide that figure by a divisor. That divisor right now is 0.14523396877348. That means you would multiply the total value of all Dow 30 stocks by about seven. And that means that every $1 price change in one of these 30 stocks leads to about a seven-point change in the DJIA.
6/11
jannoon028 / Shutterstock.com
6. The Dow's Jump to 26,000 Wasn't That Amazing
The Dow's surge from 25,000 to the 26,000 at the beginning of the year made headlines around the globe. But few people realize that it wasn't as remarkable of a jump as other market rallies in the past. In fact, the 1,000-point jump represented only a 4 percent increase.
By comparison, the Dow's jump from 10,000 to 11,000 during the last decade took 4.5 years and represented a 10 percent increase. Back in 1987, the increase from 1,000 to 2,000 meant that the market jumped by 100 percent in value.
7/11
ymgerman / Shutterstock.com
7. The DJIA Is Less Diverse Than Another Index
The Dow Jones typically steals all the headlines, but another index provides a better representation of broader market performance. Back at the end of the 19th century, the Dow's 12 original companies provided a strong understanding of market performance in a much smaller market.
The S&P 500 index today better captures the performance of the market's sheer size. It also comprises a number of massive public companies that the Dow has ignored despite their meteoric rise. These companies include Facebook (FB), Google-parent Alphabet (GOOGL), Amazon.com (AMZN) and Netflix (NFLX). The S&P 500 includes 500 companies listed on the New York Stock Exchange and Nasdaq, and accounts for about 75 percent of all movement in the U.S. stock market.
See Also: 11 Things Every Investor Should Know About the S&P 500 Index
8/11
Montri Nipitvittaya / Shutterstock.com
8. The Dow Adds and Drops Companies From Its Index
Companies grow and mature over time. Sometimes, small tech companies that started on the Nasdaq become mega-firms that play a huge role in the U.S. economy. Given their weight, the Dow Jones might add one of these firms to reflect the strength of the market, replacing another company on the list.
In May 2015, Apple (AAPL) finally joined the Dow after decades of trading publicly — it replaced AT&T Corporation (T). In September 2017, DowDuPont replaced DuPont when it joined the DJIA after a merger between The Dow Chemical Company and DuPont. In its history, more than 120 companies have been Dow components.
9/11
ra2studio / Shutterstock.com
9. Boeing Added Roughly 970 Points to the Dow in 2017
In 2017, the Boeing Company (BA) was the top performer on the Dow Jones — it helped propel it from 19,872 on Jan. 1, 2017, to 24,719 on Dec. 31, 2017. Over the course of the year, economic tailwinds, strong earnings reports and spiking aircraft orders pushed Boeing stock up from $156.30 per share to $294.91, which represented an 88.6 percent increase. Boeing was responsible for roughly 970 of the Dow's nearly 5,000-point gain last year.
Answer: How Do Political Conditions Affect the Stock Market?
10/11
Katsiaryna Pakhomava / Shutterstock.com
10. The Dow's Worst Performer in 2017 Was General Electric
The Dow's top winners in 2017 included Boeing (BA), Caterpillar (CAT), Visa (V) and Apple (AAPL). But not every Dow Jones stock can be a winner. Last year, General Electric was responsible for the loss of about 100 points for the Dow when its shares plunged by roughly 45 percent.
Given the company's broad exposure to a strong economy, its performance was surprising on the surface. But General Electric's many different divisions have struggled against rising competition, and the company had to sell off assets to pay its dividend.
Looking ahead, if General Electric is unable to turn around its business under CEO John Flannery, it might lose its coveted place on the Dow. Candidates to replace General Electric would likely include Facebook, Amazon, or even a renewable energy company like First Solar or Tesla.
11/11
leungchopan / Shutterstock.com
11. The Dow Jones Chart Is Very Straightforward
When it comes to the Dow chart, its founders wanted you to be able to read and understand it easily. Here's how you can read and follow the Dow chart:
1. The horizontal axis displays the time period. You can adjust the graph to reflect performance ranging from one day to 10 years.
2. The vertical axis lists the value of the index. For a five-year chart, the values go from 10,000 up to 30,000.
3. The line graph shows the actual value of the Dow during the time period.
4. The vertical bars at the bottom of the chart show the volume — that is, the number of shares — traded.
5. The green bars at the bottom explain that the index closed at a higher price than the prior day, and the red bars mean it closed at a lower price.
Reading any stock chart is a good way to notice stock price and volume trends. You can use Dow chart information as a data source for stock market index research, and it might be useful if you're considering trading a Dow index fund.
Up Next: How Every Stock in the Dow Performed Over Trump's First Year
Garrett Baldwin contributed to the reporting for this article.
About the Author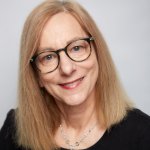 Barbara A. Friedberg, MBA, MS, brings decades of finance and investing experience. She has a Bachelor of Science degree in economics from the University of Cincinnati, a Master of Science degree in administration and counseling from Miami University, and a Master of Business Administration degree in finance from Penn State University. Her work has been featured in U.S. News & World Report, Investopedia, Yahoo! Finance, GOBankingRates, InvestorPlace and many more publications.