Why Is Elon Musk Selling SpaceX Shares to Insiders — and Will This $150 Billion IPO Ever Really Happen?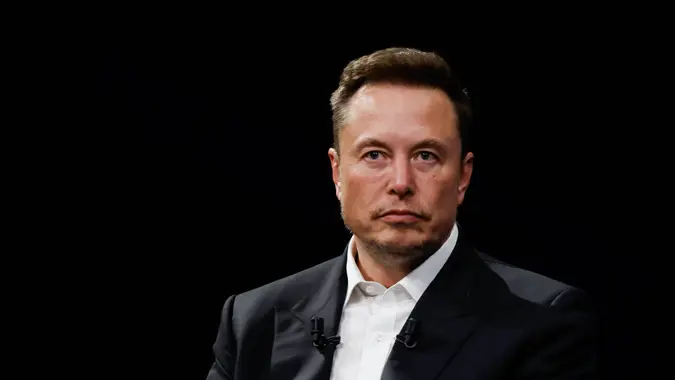 ROMUALD MEIGNEUX/SIPA/Shutterstock / ROMUALD MEIGNEUX/SIPA/Shutterstock
Elon Musk's SpaceX could be offering to sell insider shares — a move that would raise the company's valuation to $150 billion, from the $137 billion it was last valued in January, according to Bloomberg. The move triggered new talks about a potential initial public offering (IPO) for the company's satellite internet business — Starlink — which would be welcome news to retail investors who have anxiously been waiting for it.
Musk, asked whether an IPO was in the cards for Starlink during a Bloomberg interview, said it wouldn't be "legal" for him to comment, Axios reported. And as Axios explained, Starlink is the main driver of SpaceX's valuation.
"Musk is selling insider shares of his SpaceX firm — those are shares currently held (owned) by early investors, employees, and perhaps Musk himself — to qualified institutional investors at about $80 per share," said Peter C. Earle, an economist with the American Institute for Economic Research.
"However, both the share price and the total number of shares being sold will ultimately be based upon the interest of both buyers and sellers. Some investors, in particular venture capital firms, reduce their holdings as the value of a firm they have an early-stage investment in rises. Others may simply seek to diversify their holdings," said Earle.
Earle added that the new valuation of SpaceX would be in the $150 billion neighborhood, reflecting the firm's continued successes — in particular regarding its Starlink satellite program.
"SpaceX is approaching 250 successful launches thus far, which should exceed 300 by the end of 2023," he added.
Last October, a CCS Insight report noted that Starlink could go public by 2025, as GOBankingRates previously reported.
As CNBC reported at the time, CCS Insight said in its annual predictions report, released Oct. 18, that as Starlink's "revenue becomes more predictable and it gains more and more users, the company is spun off to raise capital to expand its constellation of satellites" to meet growing demand for its services.
As Fortune reported, venture capitalist Chamath Palihapitiya said — in January — that a Starlink IPO would happen this year, calling it the biggest deal of 2023. He added that Starlink's valuation "will be at least half of SpaceX's current private worth."
More From GOBankingRates