10 Creative New Ways to Pay Off Your Student Loans
From online games to lotteries, here's how college students can earn extra cash to pay off loans.
If you're having difficulty paying off your student loans, you're not alone. One out of every six college graduates is in default on student loan debt and an estimated 3.6 million people have gone at least a year without making any payment at all on their college debt. And that's not counting the 3 million more who have deferred payments on $110 billion in federal student loans.
Many borrowers have looked into student loan forgiveness, in which your payments are drastically lowered or even canceled. Although this is a viable option, the parameters are strict. For example, closed-school discharges and permanent-disability discharges are two specific ways student loans can be forgiven. In rare cases, people who file for bankruptcy are eligible for loan forgiveness as well.
If you don't qualify for loan forgiveness and don't want to default on your loans, yet you're working full time and still not making ends meet, there are a slew of creative and flexible ways to bring in extra income that make paying off student loans an attainable goal.
With interest rates currently ranging from 4.29 to 6.84 percent, every bit of extra income will help you pay off student loans. Here are 10 unique ideas to earn cash that don't involve a traditional part-time job or even a boss.
Read: 15 Steps to Paying Off Your Student Loans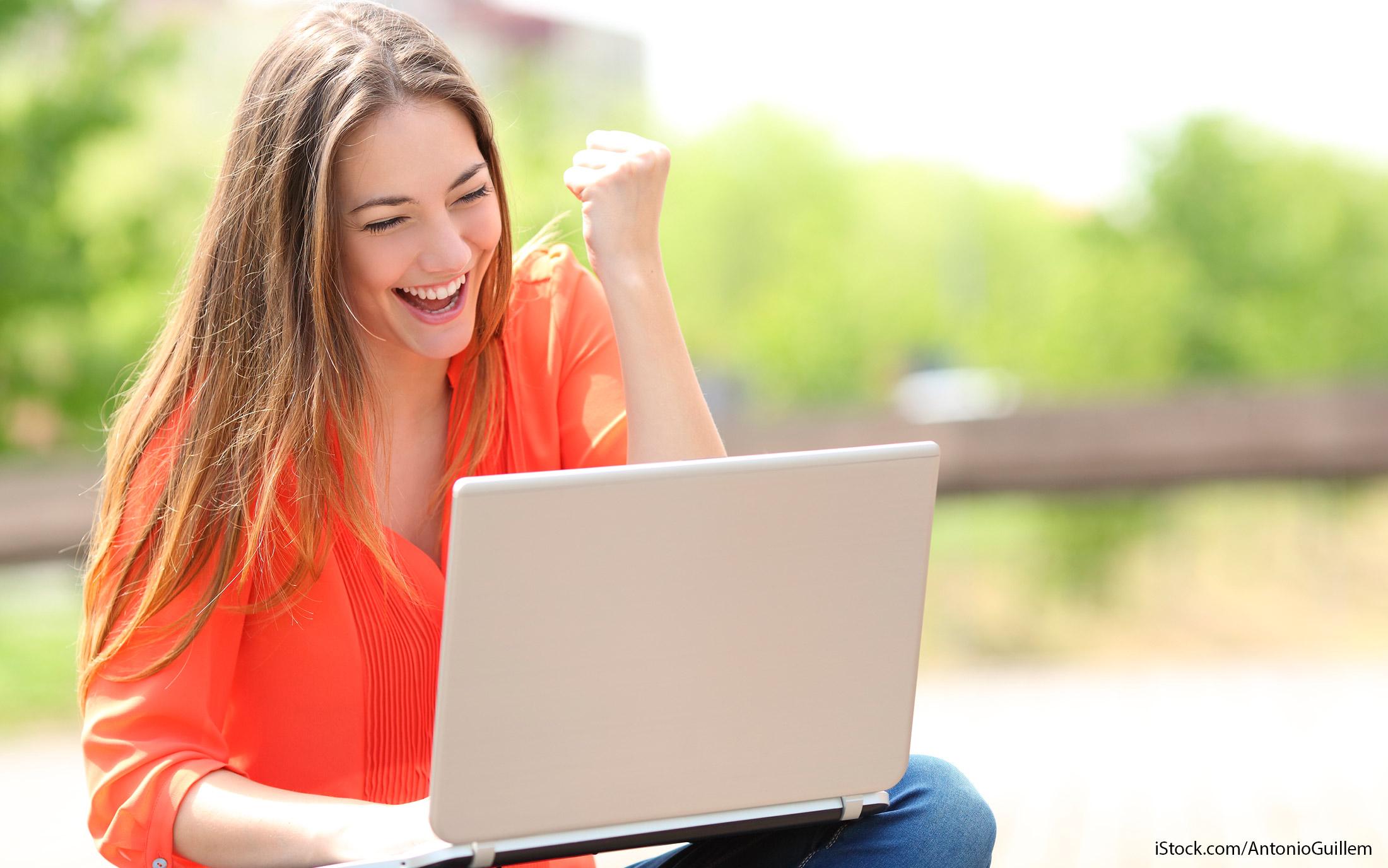 1. Test Your Trivia Smarts and Erase Debt
Companies like California-based Givling are giving people a fun chance to eliminate student loan debt once and for all. Simply sign up on Givling to get a spot in their queue, which you can do by answering an open call on Facebook.
Basically, players, or "funders," pay 50 cents per game plus a 30-cent fee to play a round of true-false online trivia. As soon as the funds reach $10 million, the top trivia champs receive cash prizes. But you don't have to compete in the trivia game for a chance to have your student loans taken care of; Givling pays off people's loans in the order of their position in the queue. Keep in mind that you'll need to show evidence of your loan.

2. Beat the Odds to Beat Your Debt
The Garden State wants to help borrowers get out of debt by creating a lottery. New Jersey assemblyman John Burzichelli sponsored the so-called lottery bill, which will ease the burden of repaying student loan debt via a lotto, with tickets going for $3 a pop.
The lotto would only be available to those with student loan debt or those buying tickets on behalf of the debtor. Additional restrictions state that lotto players can't spend more than 15 percent of their entire student debt on tickets, and you can't win more than you owe. For example, if you hit the jackpot and it exceeds the amount of your loans, the remainder would be rolled over so that other borrowers can benefit.

3. Deliver Yourself From Debt
Getting a job that allows you the flexibility of working whenever you want is appealing to a lot of folks, and on-demand delivery companies like Postmates and DoorDash offer exactly that perk. On the Postmates website, potential couriers are enticed by the promise of making up to $25 per hour, and DoorDash promises that its couriers get to keep 100 percent of all tips.
Figuring out how to pay off student loans when you're working full-time and still not being able to cover your bills can be a challenge, but this kind of flexible employment might be the perfect solution for many college graduates.

4. Stand Around and Do Nothing But Earn
If you don't mind waiting in line, then you could leverage this activity — or inactivity — to a debt-free future. Companies like TaskRabbit will put you in touch with people who need odd jobs done — everything from waiting in line at the DMV to putting together IKEA furniture.
Like a matchmaking site, you create a profile that includes a picture and a short description about what makes you qualified for the job at hand. You even get to name your price, from which TaskRabbit takes a 30-percent service fee.
Tips aren't part of the TaskRabbit model, but the company states that successful taskers, as they're called, are rewarded for their hard work and positive reviews. Prices fluctuate because they are set by the individual tasker — $19 to $60 per hour to stand in line, for example — but being a tasker could be a smart way to tackle your debt without breaking a sweat.

5. Put Your Wheels to Work
Uber operates in 484 cities around the world, though the number increases regularly. If you happen to live in one of those locations, own a car, have insurance and can pass a background check, then you can drive for Uber.
Uber is another earning opportunity that allows you to work when you want and lets you do so in the comfort of your own car. Although Uber has been no stranger to controversy — such as the recent fare cuts that outraged drivers, but made riders happy — this young company is a practical option for supplementing your income.
Read: The Best Way to Pay Off Your Car Loan Early

6. Don't Pass Up Temping Opportunities
With more than 3 million Americans working temp jobs, it's fair to say this isn't an uncommon way to make money. According to a report by CareerBuilder and Emsi, 47 percent of employers are planning to hire temp workers in 2016 and the list of occupations is both long and varied. Some of these fast-growing fields have 10,000 or more available positions and pay upwards of $15 per hour.
Computer service reps, registered nurses and tractor-trailer truck drivers are among some of the more highly paid jobs for which companies are hiring. Among the lesser paid — but who still earn well above minimum wage — are landscapers, housekeepers and security guards.
With so much opportunity in the temp labor force, working as a temp might be a good way to bring in additional funds and pay down student loans.

7. Walk Dogs and Get Rid of Loans Along the Way
If you love animals and need extra money to get rid of student loans, then pet services like dog walking and pet sitting could be the ideal solution for you. Companies like Rover are now pairing up pet owners with people who will walk, watch and visit their beloved pets.
The advantage of joining a site like Rover is that you set your own rates and schedule. According to the website, partners can make up to $1,000 per month or more, with Rover taking 20 percent of the earnings. To get started, apply on their website. If approved, you can begin taking job requests immediately.

8. Turn Your Pad Into a Money-Making Machine
If you own your home, then you could be sitting on a small goldmine. With the help of companies like Airbnb, you can turn your house or apartment into a for-rent destination. Like many of the other income generators on this list, Airbnb offers flexibility and more control over what you earn than many traditional jobs.
Not only do you choose whether to rent out your entire place, a single room or a shared room, you also decide how many occupants are allowed, what to charge and whether smoking is acceptable.
According to the Airbnb income estimator, renting out an entire house for four people in Los Angeles can rake in about $869 per week.
If you want to stay in your place while capitalizing on the value of a room, you can rent out the spare bedroom. The average weekly rent for a single person in a private room in L.A. is about $249 per week.

9. Be a Test Subject
From NASA's bed-rest studies to more traditional surveys, there are many ways you can get paid as a test subject. If you love to shop, you can be a mystery shopper and collect between $20 and $100 to pretend you're a real customer and then review the experience.
Drug trials are another way to get cash, but they're not without their risks. Because the drugs involved are still being tested, there are dangers to consider, like risky side effects that can lead to serious or lasting problems.
Big pharmaceutical companies like Pfizer post their open trials on their website and organize the various tests by general topics like allergies, lung and infection. So if you're willing to be a guinea pig, this might be a good way to pay down either private student loans or federal student loans.

10. Sell on Consignment
It might be hard to believe that a billion-dollar industry was built on your old Doc Martens and original Van Halen concert t-shirt, but the consignment industry could be your ticket to student loan repayment. From brick-and-mortar stores to e-commerce sites, people are buying secondhand — and today's consignment options are a big step up from the days when Goodwill was your only choice.
Now sites like Poshmark, which has raised $40.5 million in funding since 2011, and The RealReal, which has raised more than $83 million, are enjoying a lot of traffic thanks to frugal fashion lovers. Buffalo Exchange is a popular consignment chain as well, which started as a single store in Tucson in 1974 and now has 49 locations around the country.
Stores like Buffalo Exchange sell, buy and swap clothing and accessories for both men and women. The Buffalo Exchange website indicates that they buy the best clothing from the season and ask that you wash the clothes before bringing them in. Another tip they offer is to call before you lug your old threads across town as they can give you an idea of what pieces they're currently buying.
None of these jobs are likely to be lifetime careers or provide enormous windfalls, but they can boost your bank account enough to allow you to live debt free in good time.
Related: Spring Cleaning Tips: 10 Ways to Make Money Off What You Already Have