Survey: What Americans Really Want Out of Their Job
Find out what benefits and perks employees value most in America.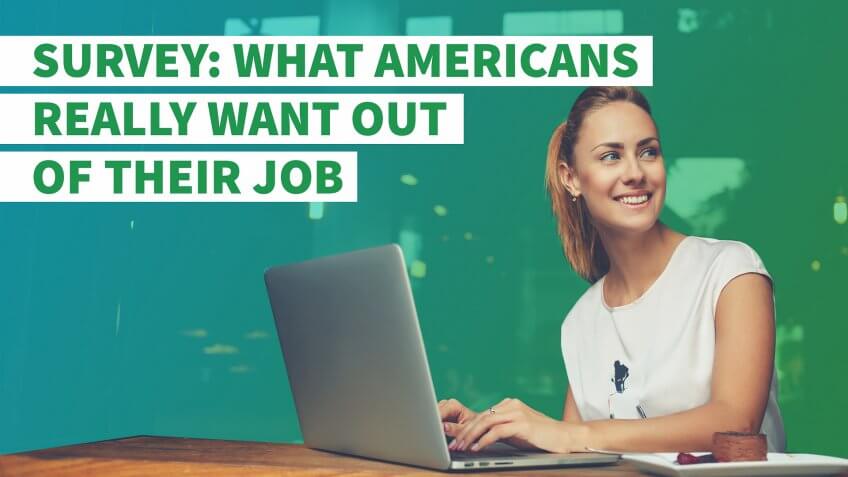 GaudiLab / Shutterstock.com
Heigh ho, heigh ho, it's off to work you go. Whether you mine for diamonds or work in an office, like most Americans, you want more from your job than you're getting.
For National Employee Appreciation Day 2017, GOBankingRates surveyed workers ages 18 and up to determine job perks that would increase their satisfaction. Read on to see what perks American employees want, or even expect on the job.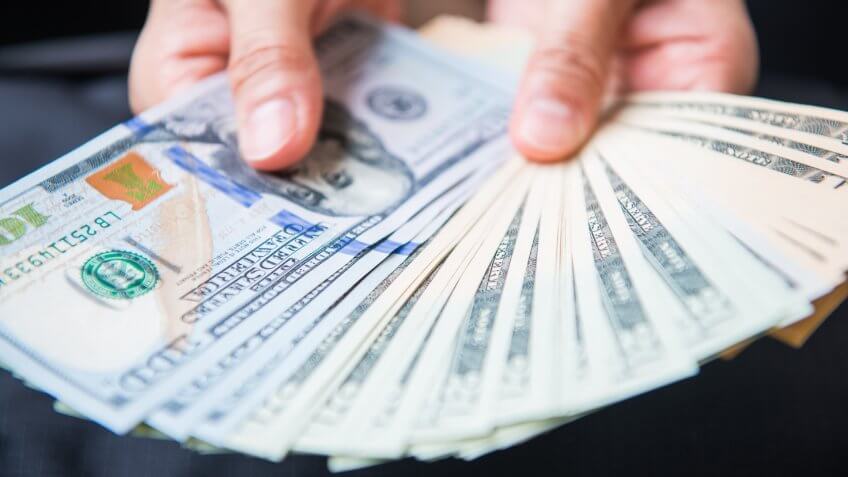 MosayMay / Shutterstock.com
The Buck Tops Here
Unsurprisingly, 40 percent of those surveyed say they want more money. Increased compensation took the top spot by a landslide, getting more than three times as many votes as the runner-up.
Money took the top spot in each age group (18-24, 25-34, 35-44, 45-54, and 65 and over), across all salary ranges ($0 to $150,000 or more annually) and with both men and women. Apparently, money talks.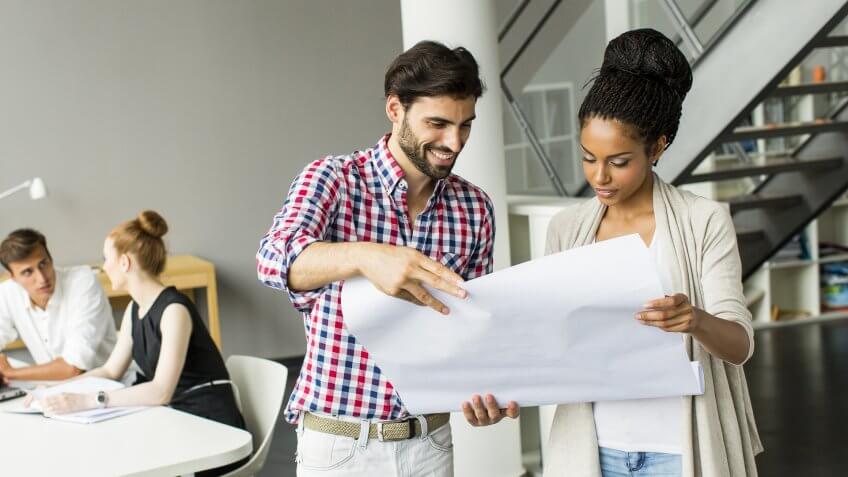 Goran Bogicevic / Shutterstock.com
Other Desired Job Perks Are Recognition, Time Off and More
With 12 percent of the overall vote, "recognition for hard work" came in second in the survey, followed closely by "more paid time off" (11 percent), "better work culture" (11 percent) and "better health benefits" (11 percent).
The order these job perks ranked varied in the different categories. In the 18-24 segment, "work culture" topped both "recognition" and "paid time off," coming in second after more money. Workers 65 and older preferred health benefits to everything but money, while for those in the 55-64 age group, health benefits came in third after money and recognition.
High earners were not too concerned about paid time off. Only 3 percent of those with jobs earning more than $100,000 felt getting more paid time off was important. That fell to 0 percent for workers earning $150,000 and above.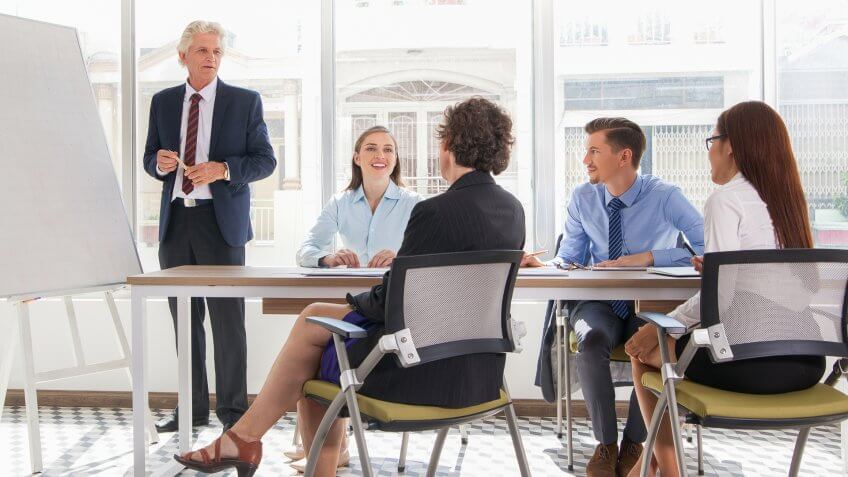 Mangostar / Shutterstock.com
Manager Trust and Training Opportunities
The two categories of appreciation that came in last in the National Employee Appreciation Day survey were: "more learning/training opportunities" and "more trust from a manager." Both of these categories scored 0 percent in the higher income brackets, and manager trust came in dead last across all categories.
This is not to say your relationship with a manager isn't important to job satisfaction. According to a recent Gallup study of more than 7,200 U.S. adults, 50 percent say they have left a job to get away from an unsatisfactory manager.
Good managers who communicate well can motivate employees and keep them engaged with their work. Having a micromanager, on the other hand, was identified by a 2016 TinyPulse survey as a particularly difficult burden for an employee to bear, quickly wearing away job satisfaction.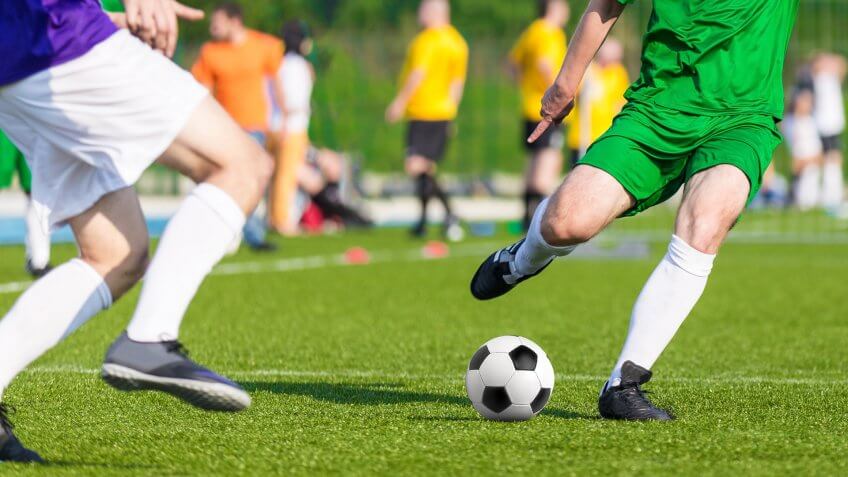 matimix / Shutterstock.com
Here a Perk, There a Perk
Keeping employees happy is a bigger priority for businesses today than ever before, and top companies are dreaming up cool and creative job perks to motivate workers.
Bain & Company might take top prize in the innovative job perks category. The management consulting firm invites all of its employees to an annual Bain World Cup soccer tournament held somewhere on the planet. In 2016, they gathered in Brussels, Belgium. This year, the entire gang heads to Los Angeles, according to a recent Glassdoor study on employment benefits and perks.
Other companies that offer their employees cool perks include Goldman Sachs, which provides its employees full coverage for gender reassignment surgery; Scripps Health, which offers employees' pets free veterinary insurance; and Facebook, which gives housing and health insurance to interns.
At biotechnology company Genentech, employees can receive onsite haircuts and dental care. Sharing economy company Airbnb offers its employees $2,000 a year to spend on a vacation, and tech giant Amazon is experimenting with a 30-hour workweek, demonstrating it values employees' work-life balance.
No time is better than the present to take a cold, hard look at the job perks your company offers and compare them to the job perks you really, really want. That's sure to help you decide what actions you should take this year to increase your job satisfaction.