5 Things to Watch in the Stock Market Wednesday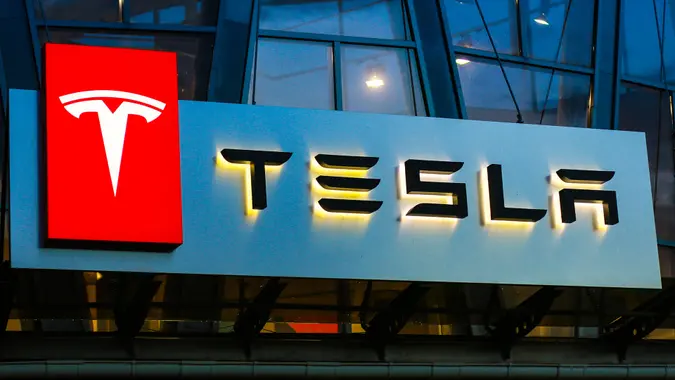 Vitaliy Karimov / Shutterstock.com
As the country awaits news on the coronavirus stimulus package and release of a COVID-19 vaccine, the market remains bullish. Investors await tech IPOs and, in spite of a slow start to the week, we can expect lots of action heading into hump day.
Here are five areas to keep an eye on today.
1. Big tech rules Nasdaq.
Nasdaq, the Dow and the S&P 500 all closed with gains for the first time in several days. The S&P and Nasdaq both reached record highs, while the Dow broke 30,000 once again, at 30,173, up 0.35% at closing.
The S&P was up 0.28%, at 3,702, and Nasdaq closed at 12,582, up 0.50%, mostly thanks to big names like Apple (NASDAQ: AAPL), with news of high-end AirPods Max, Moderna (NASDAQ: MRNA) and Amazon (NASDAQ: AMZN), although the latter began to dip in after-hours trading.
Find Out: How Much Is Jeff Bezos Worth?
2. We love our pets — and the market shows it.
Closing up nearly 6% on Tuesday, Chewy (NYSE: CHWY) stock may be an investor's best friend of late. With better than expected results for Q3 profits, the PetSmart subsidiary saw 45% revenue gains this quarter. Company CEO Sumit Singh attributes the growth to the company's value proposition — not necessarily more people shopping online due to the pandemic. "We don't really believe the growth that we're delivering right now is pandemic driven," Singh told CNBC "Mad Money" host Jim Cramer.
Hot Tip: 10 Stocks Set To Soar From Holiday Shopping
3. Investors betting on… water?
If pet food doesn't float your boat, there's a new opportunity to invest in water for the first time ever. The Chicago Mercantile Exchange offers future contracts for up to 3.3 million gallons of water. On the first day of trading, two buyers purchased futures for 650,000 gallons. The water futures are tied to the California water index and may help farmers hedge against price increases in a highly volatile market.
Make Your Money Work Better for You
Food for Thought: Should Stock Market Futures Be Your Trading Future?
4. Get set to make a Wish on this e-commerce stock in time for Christmas.
The Wish IPO may be just a week or two in the works, but news broke late yesterday that the e-commerce company plans to go public with 46 million shares priced between $22 and $24. This could raise up to $1.1 billion, giving the e-commerce firm a valuation of as much as $14.07 billion.
Wish joins a slew of IPOs set for December, including Roblox, DoorDash and C3.ai.
Read: DoorDash Seeks Valuation of up to $32 Billion in IPO
5. Tesla keeps investors talking.
As Tesla (NASDAQ: TSLA) shorts continue to cringe, the company announced in an SEC filing Tuesday that it will sell shares totaling $5 billion. With the market cap hitting $600 billion, experts like Dan Caplinger at The Motley Fool are wondering if the stock will split again in early 2021. If so, experts speculate, it would be mainly to gain entry into the Dow index. CEO Elon Musk recently tweeted that he thought Tesla's stock price is too high — a comment similar to one that preceded the stock's August split.
More From GOBankingRates