Why Baseball Spring Training Is Big Business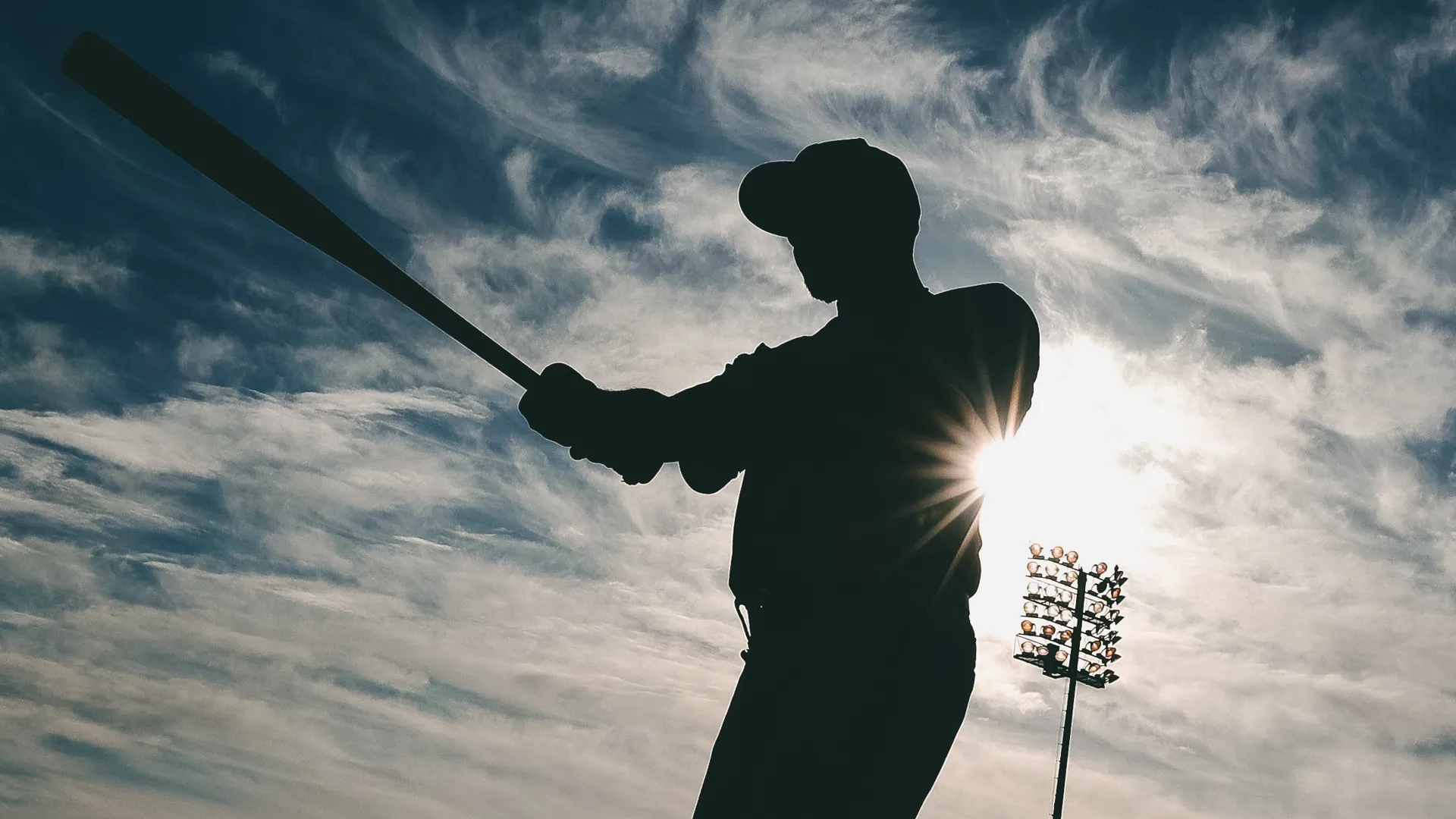 Baseball spring training kicked off on Feb. 21, and the MLB's 30 teams split the warmup season between two leagues: the Grapefruit League in Florida and the Cactus League in Arizona. For the local communities, it's like landing the Super Bowl every year, with fans flooding in from all over the country and the world — and bringing their wallets with them.
Last updated: March 4, 2020
Overall Economic Impact: $1.33 Billion
According to 2018 reports from Arizona State University's Seidman Research Institute and the Florida Sports Foundation, the combined economic impact of spring training is $1.33 billion. Florida's Grapefruit League generates $687.1 million while Arizona's Cactus League generates $644.2 million.
It's important to note that the Arizona numbers are very conservative because the study's authors omitted direct spending from Arizona residents in order not to skew the results. The assumption was that Arizona-based fans might have spent their money elsewhere in the local economy if they couldn't or didn't go to games.
State GDPs Get a Big Boost
A large part of the overall economic impact is direct spending on goods and services — that's measured in the amount of money spring training adds to each state's gross domestic product (GDP). For Florida, the GDP impact in 2018 was $348.4 million. In Arizona that same year, it was an even higher $373 million.
Make Your Money Work Better for You
Spring Training Supports Thousands of Jobs
In 2018, the Cactus League in Arizona supported 6,439 jobs, 3,617 of which were direct jobs, like first-tier suppliers and operational staff. A smaller number came from indirect jobs that include those needed to fill increased orders from upstream suppliers. An even smaller number were jobs directly associated with ballparks and the MLB.
The Grapefruit League, on the other hand, supported 7,152 jobs, 6,084 of which were the result of spending by out-of-state attendees. The rest were supported by fans from Florida, MLB teams and ballparks.
Those Jobs Produce Nearly a Half-Billion Dollars in Wages
Florida's 2018 spring-training-supported jobs produced about $253.8 million in earned wages. The vast majority — $214.31 million — came from fan spending. The rest were the result of MLB team spending. In Arizona, that year's jobs combined for $224.6 million in wages. There, too, fan spending backed the bulk of those wages.
Spring Training = Tourism Dollars
Each league plays more than 200 games during spring training, and fans from across the country plan vacations around those games. In Florida's Grapefruit League in 2018, visitors from outside the state accounted for 52% of attendance. For the Cactus League games, 60% of attendees were visitors from outside of Arizona, and they directly spent $315.7 million in the state during spring training in 2018.
Spring Training Visitors Do the Economic Heavy Lifting
Without the influx of visitors from other states and even other countries, the big business of spring training wouldn't be so big by a long shot. In 2018 in Arizona, a full 91% of the economic impact of spring training could be traced to out-of-state attendees. 
Tickets Are Hot Sellers
Nearly 30 million people have attended spring training games since 2000 in Florida alone. In 2017, the Cactus League drew nearly 2 million fans — a record for Arizona. In Florida, seven teams topped the 100,000 total attendance mark in 2018. Although average attendance was $6,318 per game that year, big teams like the Yankees drew close to 10,000 fans per game. In total, nearly 1.5 million fans took in a game during spring training in Florida in 2018.
The People Buying Those Tickets Tend To Be Affluent
In 2018, the average spring training attendee was 52 years old and had an average household income of $93,500. That same year in Arizona, 48% of attendees came from six-figure households. More than 15% had household incomes between $150,000-$249,999.
Make Your Money Work Better for You
Fans Bring Families, Dig Deep and Plan To Return
In Florida in 2018, about 1 in 4 fans traveled with children and went to an average of 2.9 Grapefruit League games during their stay. A full 86% planned to return the following year. In Arizona the same year, the average traveling party spent $405 per day and spent four days in the state.
Fans Are Spending More per Day
In Arizona, median daily spending jumped from $393 in 2015 to $405 in 2018. While that's a fairly minor increase, especially when considering inflation, one major spending metric stands out. During that same time period, the number of attendees spending more than $500 per day increased from 35% to 41%.
Fans Are Spending More per Trip
As spring training's popularity increases so too does total spending per traveling party. In Arizona, spending jumped from $1,430 in 2007 to $1,542 in 2012, then to $1,702 in 2015, then to $1,860 in 2018. That represents a growth of 4.7% between 2015-18 alone.
Traveling Parties Are Getting Bigger
In 2018, the median out-of-area party size visiting Arizona for spring training grew to three people, the most in the study's history. It had been less than two from the early 1990s until 2007 when the median hit two. It remained at two until 2015, when it grew to 2.2 visitors per group, before climbing all the way to three just three years later.
The Hotel Industry Profits
All those visitors need places to stay when they're not at the ballpark, and Florida and Arizona's hotel industries are happy to accommodate them — literally. In Florida in 2018, fan spending on accommodations totaled nearly $114 million — nearly 1 in 3 fans stayed in hotels that year for a combined 355,590 paid room nights. In Arizona the same year, fans spent nearly $90 million on lodging and accommodations.
People Are Spending More on Rooms
In 2018, about 1 in 4 Cactus League attendees spent between $151 and $200 on hotel rooms, up from 18% of attendees in 2015. That year, just 17% stayed in rooms costing $201 or more, but by 2018, that number nearly doubled to 32.2%. The percentages of people staying in lower-cost rooms dropped dramatically, as the median room rate rose from $123.61 to $180 in just three years.
People Are Renting More Rooms
Not only are the costs of rooms rising, but so, too, are the number of rooms that traveling parties are renting, although not as dramatically. In Arizona in 2018, the number of parties renting just one room dropped by more than 3% compared to 2015. During the same time period, the number of people renting two, three, four and five rooms per night increased.
Make Your Money Work Better for You
Restaurants Are Getting In on the Action
When spring training fans aren't taking in games or lounging at hotels, they're often eating and drinking, which is good news for local bars and eateries. Restaurants took in $60.77 million from direct fan spending in 2018 in Florida, where dining out was the No. 1 outside activity for spring training fans. In Arizona, fans spent $122.6 million in bars and restaurants that same year.
Fans Love To Shop
Owners of local shops and stores also cash in on spring training. In Florida in 2018, fans spent more than $27.55 million on shopping. Cactus League fans spent nearly $35 million on souvenirs and gifts in Arizona that same year.
Grocers Ride the Wave
A common tactic for thrifty travelers is to skip the restaurants and head to the grocery store instead. That dynamic works well for grocers in Florida and Arizona during spring training. Fans spent more than $18 million on groceries in Florida in 2018 and more than $22 million in Arizona that same year.
Baseball Isn't the Only Game in Town
Florida and Arizona are destination states even without spring training. Both states have made entertainment a cornerstone of their tourist economies — and baseball fans spend big on shows and events beyond the stadium. In Florida, fans spent $40.73 million on entertainment beyond baseball in 2018. That year, entertainment venues took in $22.4 million from spring training fans in Arizona.
Then There's the Cost of Getting Around
Between the stadiums, hotels, restaurants and entertainment venues are lots of transportation costs, which is good for Arizona and Florida as they are on the receiving end. During 2018 spring training in Florida, fans spent $11.2 million on transportation. In Arizona that year, they spent $3.6 million, $11.5 million and $6.4 million on local transportation, rental cars and gas, respectively.
Car Rentals Are Actually Down
One metric that's bucking the growth trend is car rentals — at least in Arizona. In 2015, more than 55% of Cactus League attendees rented cars, but by 2018 that number had fallen to just above 30%. As the study points out, visitors are more likely to be affluent in recent years and higher-income families are less likely to rent cars. The timeline also coincides with the rise of rideshare services like Uber and Lyft, which could mean that side hustlers are pocketing a bigger share of spring training profits.
Make Your Money Work Better for You
MLB Teams Spend Big Bucks, Too
In Florida in 2018, the teams themselves spent nearly $52 million directly for an economic impact of more than $103 million. In Arizona, visiting MLB teams spent $27 million and another $834,000 on ballpark operational expenditure.
State and Local Coffers Get a Boost
Baseball is also a big business for the government. The 2018 Cactus League spring training directly generated $31.9 million in state and local taxes from ballpark operational expenditures, MLB teams and out-of-state visitors. Of all that, $24.2 million went to the state government and $7.7 million went to local governments.
Media Spending Was Not Included
During spring training, the greatest baseball players in the world all converge on two places — and armies of sportswriters, bloggers, news crews, videographers, interviewers and photographers converge with them. The direct spending and economic impact of the many media organizations and personnel who cover spring training every year were not included in either report.
A Big Business Is Getting Bigger
Spring training is a massive industry that has experienced incredible growth in recent years and decades. In 2003 in Arizona, for example, direct out-of-state spending was less than $150 million compared to $315.7 million today. In Florida in 2009, the economic impact was $426.57 million and 5,235 jobs were supported for wages totaling $162.09 million. Those numbers compared to the current day represent growth of 61.1%, 36.6% and 56.6%, respectively, over the last decade.
More From GOBankingRates