Instacart and the Craziest Valuations of 2020 (So Far)

4 min Read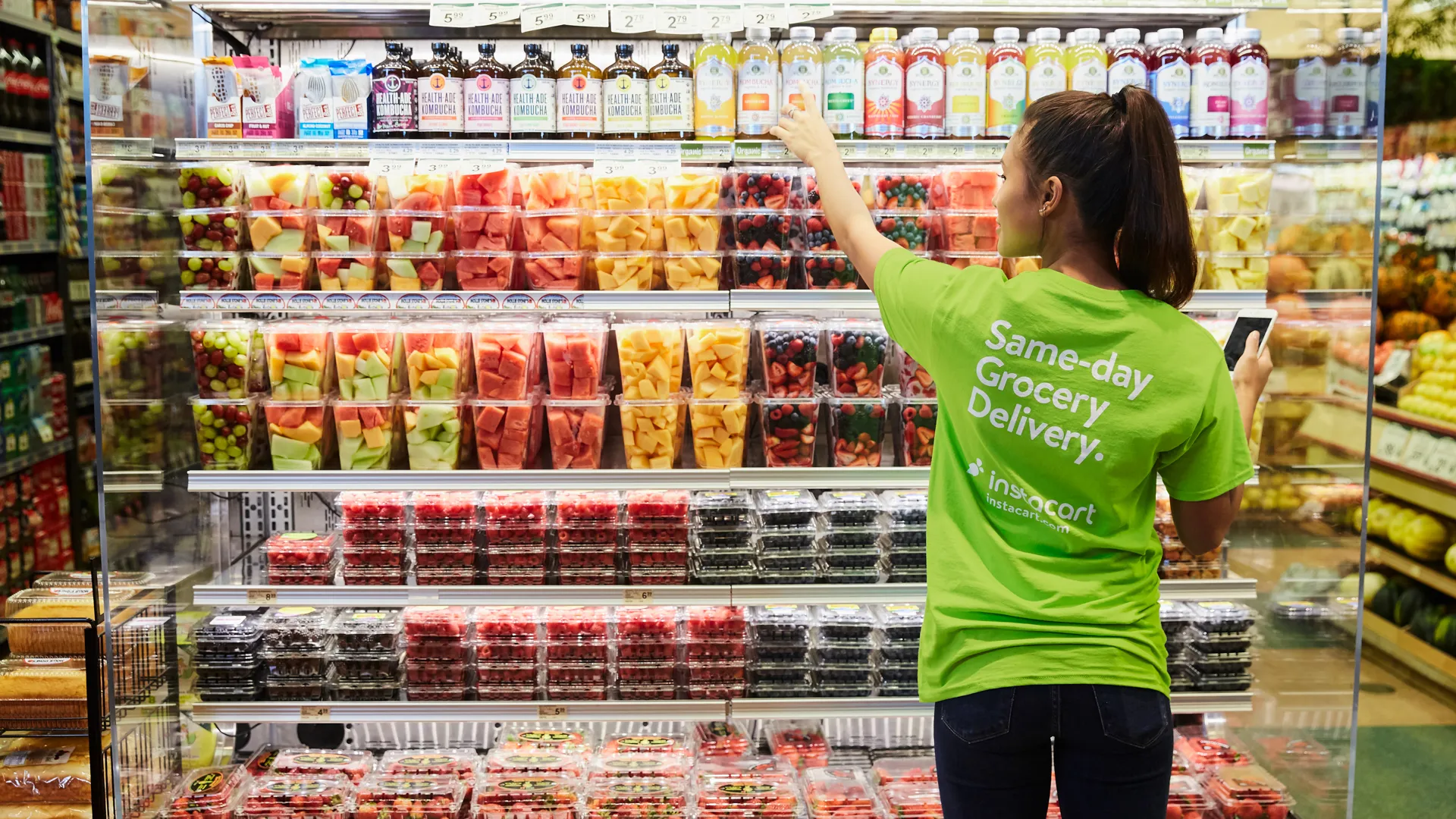 Instacart
Amid the pandemic, Instacart has seen its share of the grocery delivery market surge to nearly 50% as Americans are dining out less and stocking up on groceries at home, CNBC reported. Thanks to the company's success, Instacart was able to raise $200 million in a new funding round led by existing investors Valiant Capital and D1 Capital Partners. This latest round of funding helped bring Instacart's value up from $7.9 billion at the start of the year to $17.7 billion as of early October.
Other Option: How Much Do Shipt Shoppers Make?
Robinhood
In 2017, consumer investing app Robinhood was valued at $1.3 billion. After its latest funding round in May, its valuation has exceeded $8 billion, TechCrunch reported.
The app has benefited from Americans who have been eager to invest amid the pandemic. Revenues rose to $60 million in March — triple its February numbers.
DoorDash
DoorDash's sales have surged amid the pandemic. In March, the delivery app nabbed 45% of all third-party delivery orders, followed by UberEats at 28%, Grubhub at 17% and Postmates at 7%, CNBC reported.
In June, the company announced that it had raised an additional $400 million in equity financing bringing its valuation up to $16 billion — up from $13 billion in November of last year.
Make Your Money Work Better for You
Tesla
Valuation: $412.94 billion
This year, Tesla overtook Toyota as the world's most valuable carmaker, The Guardian reported. However, some analysts have questioned why the electric carmaker's valuation has skyrocketed to such heights.
"It is an irrational bubble, or perhaps more appropriately, a massive tidal wave of investors irrationally investing in a brand with little knowledge of the business while shrewd, experienced market investors, perhaps going against all of their rational financial experience, are taking advantage, putting their wet suits on and riding the Tesla wave, boosting the price further," Matthias Schmidt, an automotive analyst who covers electric vehicles, told The Guardian.
Amazon
Valuation: $1.72 trillion
Amazon reached the $1 trillion valuation milestone back in February — even before the pandemic hit and consumers became increasingly reliant on the e-commerce giant to get necessities to their doorsteps. In April, Reuters declared that Amazon was Wall Street's biggest winner from the coronavirus.
Microsoft
Valuation: $1.68 trillion
Microsoft shares have soared more than 30% in 2020, CNN reported. Thanks to the pandemic, Microsoft generated strong sales and profit from its Office 365 subscription suite of software. The company has added $800 billion in market value over the past three years, Forbes reported.
Alphabet
Valuation: $1.07 trillion
Google's parent company Alphabet hit the $1 trillion market capitalization milestone in January, making it the fourth U.S. company to hit the milestone after Apple, Amazon and Microsoft, CNBC reported. Although the coronavirus pandemic led to a drop in advertising dollars, people have been more reliant on Google's services than ever before, leading the company's revenues — and value — to climb, the Washington Post reported.
Stripe
Digital payment platform Stripe raised $600 million in new funding in April, bringing its valuation to nearly $36 billion, Axios reported. The company — which focuses on e-commerce enablement — seems to have benefited from the pandemic-related lockdowns. Its clients include Instacart, DoorDash, Postmates, Caviar and Zoom.
Make Your Money Work Better for You
Netflix
Valuation: $238.06 billion
Netflix is another company whose bottom line has benefited from the pandemic. The streaming service gained 15.8 million new paid memberships in the first half of the year, and shares climbed 32% from January to April, Forbes reported.
More From GOBankingRates
About the Author